Volunteer Applications for
SaikouCon 2021
NOW CLOSED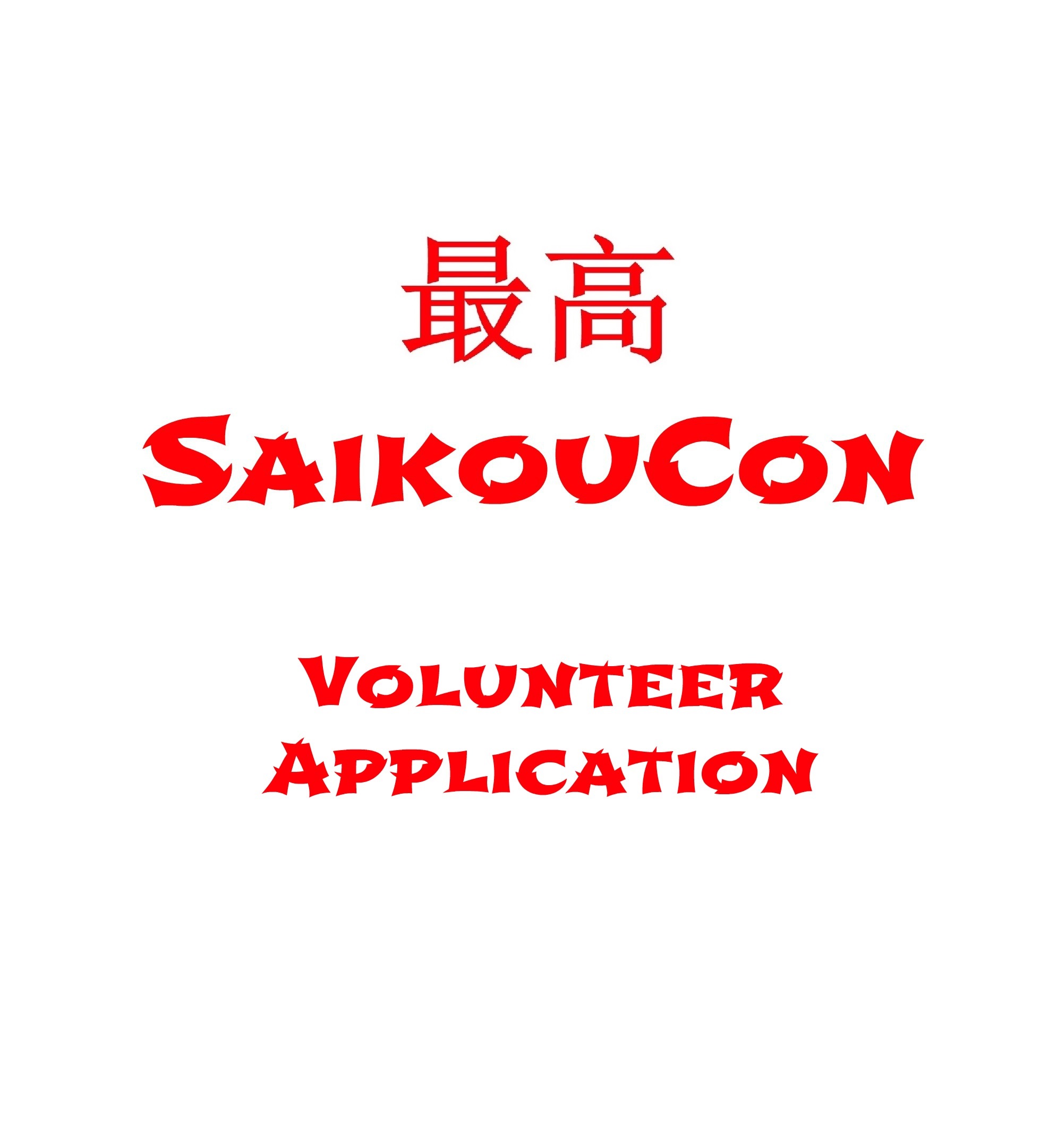 Please review the benefits to volunteering at SaikouCon to the right and rules below before applying as volunteer staff for SaikouCon 2021:
Not all applicants will be accepted, we have a need for volunteers workers of course, but we will only be filling up to 25 volunteer spots for SaikouCon 2021.

Due to liability rules from our insurance provider, applicants must be 18 years old or older to be accepted.

If volunteers see something that violates SaikouCon policy, they are to report it to SaikouCon Security or staff members at the SaikouCon Registration Tables or the Convention Operations Office (if we have space to set up a true Con Ops Office) immediately and the security team and/or executive staff will handle the situation post-haste.

Volunteers, once chosen, will receive an outline of responsibilities for the different posts they may be assigned at SaikouCon 2021. As a heads up, most volunteers will be needed as gofers for the executive staff and celebrity guests, panel room monitors (keeping panels on schedule, both starting and ending), badge checking attendees before they enter badge restricted areas of the convention's venue and Panels as well as badge types and levels for age and/or VIP restricted panels/activities/events, helping guide attendees to events/panels/activities if they can't find what they are looking for, helping with screenings, and monitoring/badge checking the gaming area(s).

SaikouCon Volunteer Staff must be welcoming of all attendees and willing to help attendees to the best of their abilities as outlined in the volunteer responsibilities accepted applicants will receive following their acceptance.
Volunteers are expected to follow the same rules and codes of conduct SaikouCon asks of its attendees and merchants; be welcoming, be inclusive, be accepting, have FUN.
* = Required Field, applications with missing required information will be considered void, please make sure to fill in all required information
+ - Due to liability rules from our insurance provider, applicants must be 18 years old or older to be accepted