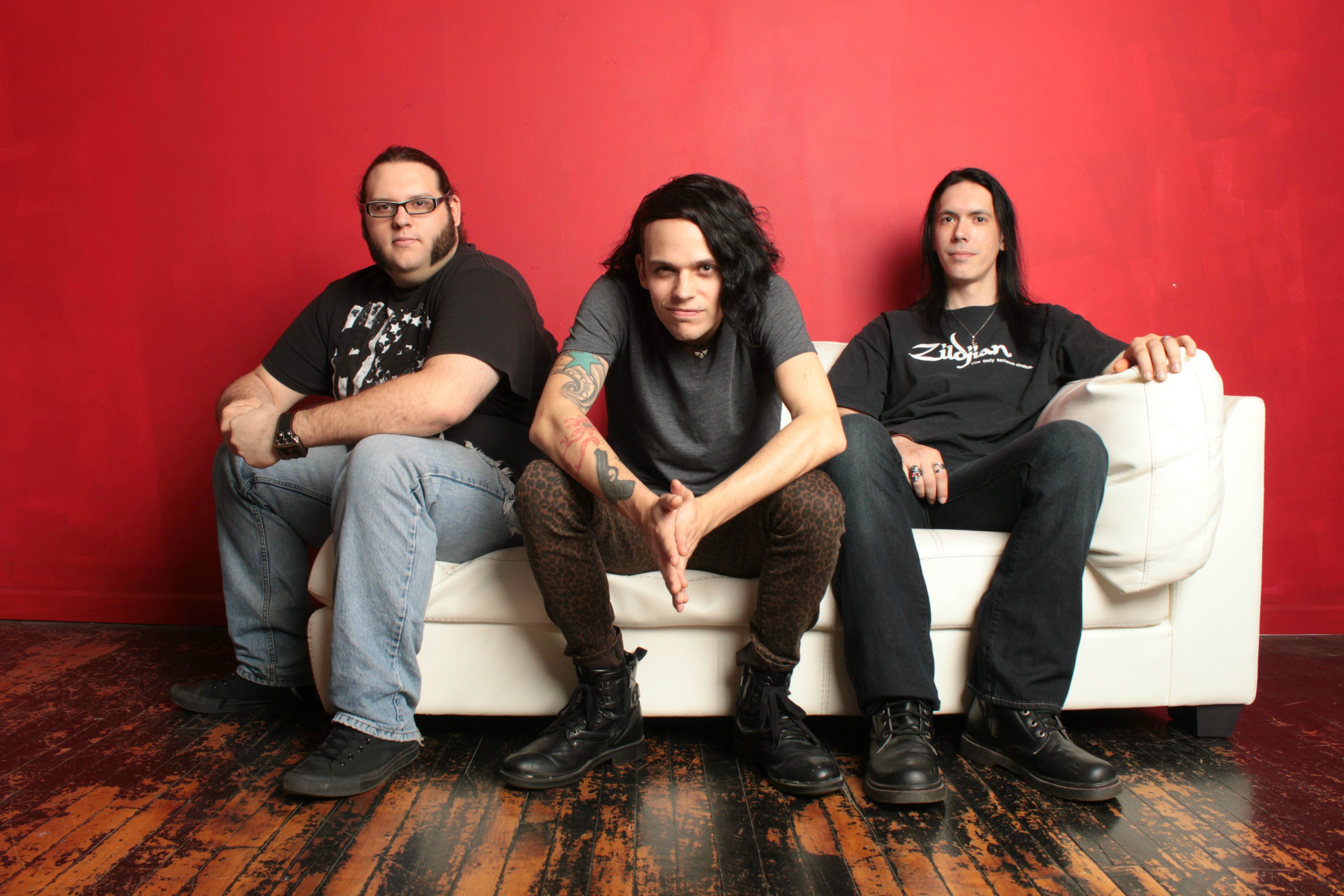 SaikouCon is happy to announce that joining the Cosplay Concert to perform alongside The Adarna and Adam WarRock will the Poconos' own Take Away The Ugly! The punk rock trio is a welcome addition to our musical roster for 2015.
SaikouCon is happy to announce that Adam WarRock will be performing at SaikouCon 2015's Cosplay Concert with The Adarna! We tried to book Adam for SaikouCon 2013 but with date changes we had to undertake with the venue issues we had early in 2013 presented a schedule conflict so Adam couldn't make it. We're very excited to finally have him performing on SaikouCon's stage! Adam's music been has on sites such as io9, WIRED, AV Club, Time, SPIN, and more. Twice an official SXSW showcase artist, main stage performer at PAX Prime, and has toured with some of the biggest acts around.
The DJ application to spin at SaikouCon 2015's DJ Dance Party on SaikouCon Friday is now open! Visit our Events page to review the details of spinning at SaikouCon 2015 and fill out the application form! Good luck to everyone that applies, DJ will be chosen within one week of the application's closure on May 8, 2015 at 6 PM.
The winner of our March Anime Madness Giveaway is Chloe H.! Chloe will also be notified by e-mail shortly, congratulations Chloe!
SaikouCon is happy to announce that our last Guest of Honor for 2015 will be voice actress Tia Ballard! This is Tia's first time joining SaikouCon, you may know Tia's voice best from the English Dub of Fairy Tail as Happy, Hannah in Attack on Titan, Rin Ogata in Rideback, and many more! Visit the Guests of Honor page for more information on Tia as well as the rest of our Guests of Honor, Featured Guests, Musical Guests, and Special Guest!
And now that April 1 is here, the first and only price jump on pre-reg badges has gone into effect, check out our Guest Registration page for more details and the new price points on our various badge levels and types.
Also, all that pre-register to attend SaikouCon 2015 will receive two free MP3s from The Adarna once more! The songs are from their new album, "How Perceptive", which the band will be released this April!
And finally, our application is now open for panel submissions to be included in SaikouCon 2015's programming, visit our Events page for the form and all the details to submit your panel to be part of SaikouCon 2015!
It's about time SaikouCon had another giveaway! Visit the Events page to enter March Anime Madness Giveaway for a chance to win two anime DVDs from SaikouCon!
We are happy to announce that Danielle McRae will be joining SaikouCon 2015 as a Guest of Honor! Visit the Guests of Honor page for more info on Danielle!
SaikouCon welcomes as a Special Guest to SaikouCon 2015, Koralene Cosplay! Koralene is the 2014 winner of Philly's Next Top Cosplayer! Koralene will be speaking about her experiences competing in Philly's Next Top Cosplayer and what it was being crowned the 2014 champion and more.
The Valentine's Day Two-for-One Attendance Package Sale is now open! Go to our Guest Registration page and remember it only runs from 12:01 AM Feb. 14 - 12:01 AM Feb. 15. This is our last BOGO sale until Cyber Monday 2015.
Unlike the Cyber Monday BOGO sale, this sale will only be Deluxe and VIP Attendance Packages as it has been in the past. From 12:01 AM on February 14, 2015 to 12:01 AM on February 15, 2015 all Deluxe and VIP Attendance Packages will be two for the price of one, so share the fun of SaikouCon with your special someone! To avoid confusion, here's the sale will work: all you do is purchase your chosen attendance package as normal, and you automatically receive a second free! The second package will not be listed in your shopping cart, we take care of your upgrade to two packages on our end; the last time we tried to have the PayPal shopping cart reflect the free attendance package, it got all messed up and we had to redo our whole registration/checkout from scratch. so, to avoid that possibly happening again we take care of adding your second package in our files, you will see this in your registration confirmation e-mail that is sent to your e-mail shortly (anywhere from 2-24 hours after your purchase depending on how fast PayPal notifies our exec coordinator of your registration) after your purchase.
Cosplay Burlesque will be returning to SaikouCon as Featured Guests once more! SaikouCon is happy to have the burlesque troupe back with us again in 2015, stay tuned for details on what night of the convention they will be performing this year!
SaikouCon is happy to welcome cosplayer and model, Hazel Dayze, to the ranks of 2015's Featured Guests! For full info on Hazel visit our Guests of Honor page!
Also, our 2015 Artist Alley is now full! Artist Registration is closed for this year! There are still 49 spaces left in our 2015 Vendor Room, visit the Vendor page for more information.
SaikouCon is happy to announce that voice actress Leah Clark will be joining SaikouCon 2015 as a Guest of Honor! This is Leah's first time at SaikouCon and we hope you're all as excited as we are.
Happy New Year! The winner of our Year End VIP Badge Giveaway is Alyssa G.! Congratulations Alyssa, your name was pulled from our blind drawing, you and a friend will have the VIP experience at SaikouCon 2015!
Alyssa will be receiving an e-mail momentarily to inform her that she has won the tickets along with the details on how to claim her VIP badges at SaikouCon 2015! Thank you to everyone that entered, best of luck in our next giveaway!
Check out our Events page and fill out the entry form on our Year End VIP Badge Giveaway for a chance to win two 3 Day VIP Badges to attend SaikouCon 2015! The contest opens today, December 10 and closes at 6 PM ET on New Year's Eve, December 31, 2014!
We are happy to announce the return of RuffleButt Cosplay as a Guest of Honor for the third time in a row! Due to her all around awesomeness and popularity each year, SaikouCon wouldn't be SaikouCon without RuffleButt!