Quick note for anyone that has registered for badges tonight, our e-mail address was apparently reported as spam, it has been taken care of, the info@saikoucon.com address is safe and re-verified as legitimate, but we have been limited on how many messages we can send out in a 24 hour time period for a few days. We have hit that limit for today, so if you have pre-registered for badges within the last hour (since 11 PM, 8/1/15) don't worry if you don't receive your registration confirmation message from me until Monday morning/afternoon. Same if you e-mail with any questions or concerns. I'm not sure if the lock on sending messages is for 12 or 24 hours. Thanks in advance for understanding.
Today is the last day to book a room at The Best Western Lehigh Valley Hotel & Conference Center, no further extensions on the room block! Call 1-888-222-8512 or 1-610-866-5800 and ask for the Reservations Department and ask for a SaikouCon Room today if you didn't yet!
One month left to SaikouCon 2015!!! Did you get your badges yet? Pre-reg ends August 14th at midnight... this year's gonna be fun on the bun!
SaikouCon 2015's full schedule of panels, events, screenings, and activities now listed on our Events page! the schedules for the Tabletop Game Room, hosted by Featured Guest The Gamers Edge, and the SaikouCon 2015 video game room coming in the next few weeks as we get everything solidified!
Update on Panel Acceptance Letters: we are partially done with accepting and declining panels at this moment, however something has come up with the hotel itself that we need to double check before finishing the panel acceptance and denial letters and scheduling. I apologize greatly for another delay, but this new wrinkle was just found and we can't continue until we get a response from the hotel. This wrinkle does not threaten the convention, since rumors have been running rampant about SaikouCon 2015 all year, we are not in danger of being cancelled, at all. This wrinkle will only effect the flow of the panels and needs to be sorted before we fill our schedule. This is only to nip a potential scheduling snafu in the bud before the show, we don't want a repeat of the schedule being thrown into chaos like at SaikouCon 2014 over a small technical issue. Luckily this year's technical issue was found a whole month before the show! Panel review, acceptance, and declining will continue ASAP followed immediately by finalizing the 2015 schedule, thank you all for understanding!

Best,Mike MeadeCon ChairSaikouCon
SaikouCon 2015 is happy to welcome as a Special Guest, comic artist and writer, Derrick Fish! Derrick Fish is the creator/writer/artist of the popular webcomic series, "Dandy and Company", the supernatural superhero series, "Apparition" as well as the 12 issue fantasy/adventure epic, "The Wellkeeper". Derrick also has many titles to his credit with Image Comics, IDW Publishing, and Red 5 Comics.
Volunteer Applications and Panel Submissions are now closed. Thank you to all who applied and submitted, your support is greatly appreciated! Acceptance letters will be sent out to accepted volunteers and accepted panelists over the course of this week. Schedules for volunteers will be sent no later than August 7, 2015 and accepted panelists will be notified between July 10 and July 15 of their acceptance and finalized schedule of panels will be sent to all panelists and released to the public by July 22, 2015.
Merchant Hall Registration is now closed, the 2015 Merchant Hall is filled to capacity! Be on the lookout this Fall for SaikouCon 2016 Merchant Hall Registration!
Now available exclusively on SaikouCon.com's Merch page, this year's Limited Edition T-Shirts and Long Sleeve T-Shirts featuring artwork by Amber Davis of Amber Davis Art! Shirts will not be available anywhere else, not even at SaikouCon 2015! Order your's before September 1, 2015 because at 12:01 AM on September 2, 2015 the shirts go away forever!
Our Two for June Giveaway is now open! Visit the Events page to fill out the entry form, one randomly picked winner via blind drawing will receive a random manga and a random anime DVD! Good luck! Mulitple entries by the same person will be disgarded as always to give everyone an equal chance to win.
Also it is time to squash a rumor, SaikouCon 2015 is NOT cancelled, is NOT being cancelled, we do NOT cancel. Period. Yes, our friends in New Jersey, ShinkouCon, did have to cancel their 2015 show and yes we have similar names at a glance but they are a different organization. We are friends, but we are not the same organization, their unfortunate cancellation does not affect our show beyond empathizing with our friends on the unfortunate turn of events for ShinkouCon 2015 and that we have one less promotional booth this year. So, please, friends, fans, attendees, Artists, Vendors; SaikouCon 2015 is happening. SaikouCon 2016 will be happening next year, and SaikouCon 2017 after that and so forth. SaikouCon is here to stay. Get your badges on the Guest Registration page and save $$$$$!!!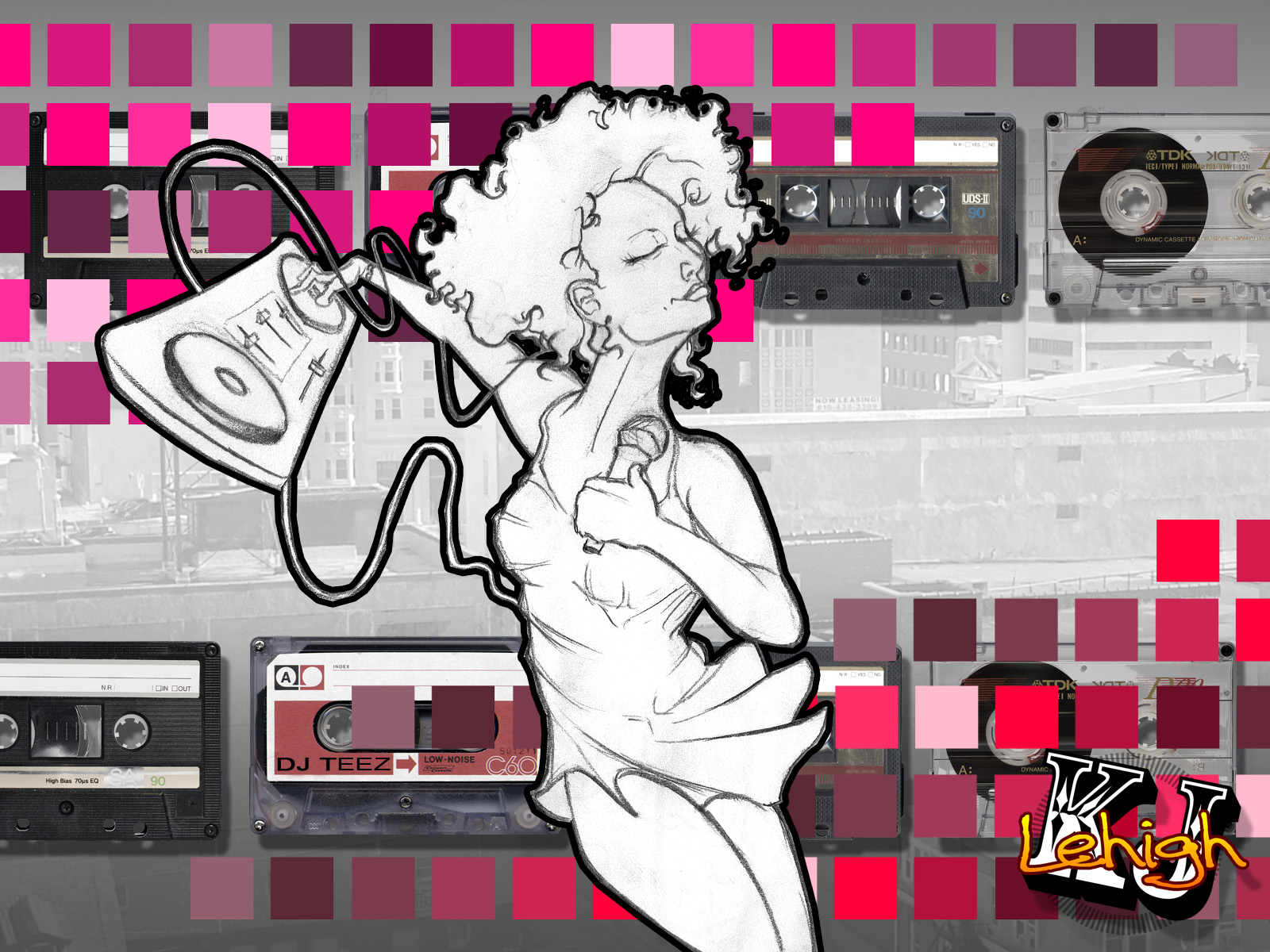 How about that DJ announcement? Joining SaikouCon 2015 to spin at our DJ Dance Party on SaikouCon Friday is DJ Teez from KJ Entertainment! Attendees from years past may remember DJ Teez, she is the KJ/DJ from the Sam Adams Brewhouse on SaikouCon Friday 2013 and 2014, as well as the first Saikou Cosplay Night at the Sam Adams Brewhouse. We are happy to have her officially joining the SaikouCon family this year!
SaikouCon 2015 attendees, if you are looking at the Best Western Lehigh Valley Hotel & Conference Center's website to book your room and it's telling you the hotel is sold out, it is not as far as we have been told, the website has been saying for months that it is sold out; they have not fixed this issue with their website yet. Please call 1-888-222-8512 or 1-610-866-5800 and ask for the Reservations Department to book a room in the SaikouCon block. The room block is open until July 22, 2015 or until all 50 are booked. If all 50 fill up early enough in the year the Best Western may be able to open more rooms for us if they aren't already booked by non-SaikouCon guests, and again if they are full, Best Western will set up an overflow block at the Hampton Inn right next door to them, literally on the other side of their side parking lot. Not even a two minute walk from hotel to hotel.
We came in at #92 on Cosplayful.com's list of the Top 100 Anime Cons in North America for 2015 https://cosplayful.com/cosplay-blog/top-100-anime-conventions-in-north-america-2015/!! We still have a long way to go as we grow, but this is definitely an honor for us! Cosplayful just sent us the e-mail letting us know we made the list this year a few minutes ago. Didn't even know we were nominated, if we were, before that e-mail; not sure how they compile the list and award spots on it.
After several e-mails from attendees and consideration by the staff, SaikouCon is reinstating our All Access Attendance Packages for the remainder of the higher level badge pre-reg period, for full details visit the
Guest Registration
page. If you have purchased a VIP Attendance Package and wish to upgrade to the All Access, you may do so without having to purchase a separate badge, if you wish to upgrade from VIP to All Access, please e-mail us at info@saikoucon.com with All Access Upgrade in the subject line and SaikouCon's con chair/exec coordinator, Michael Meade, will take care of your request.
The DJ application is now closed to spin at SaikouCon's first DJ dance party at SaikouCon 2015. The chosen DJ will be notified the week of May 11th and will be announced shortly thereafter. Thank you to everyone that expressed interested in DJing at SaikouCon 2015!
Cosplay Contest Preliminary Sign Up and Volunteer Staff Applications are now open on the Events page. Please read rules, regulations, and guidelines for both before signing up, note the changes to the Cosplay Contest for SaikouCon 2015. There will be no on site up for SaikouCon's Cosplay Contest this year, last year got out of hand with people showing to compete that were officially signed up.
Press Applications are also open now on the Press page, again, please read all rules and regulations for media before applying for press credentials.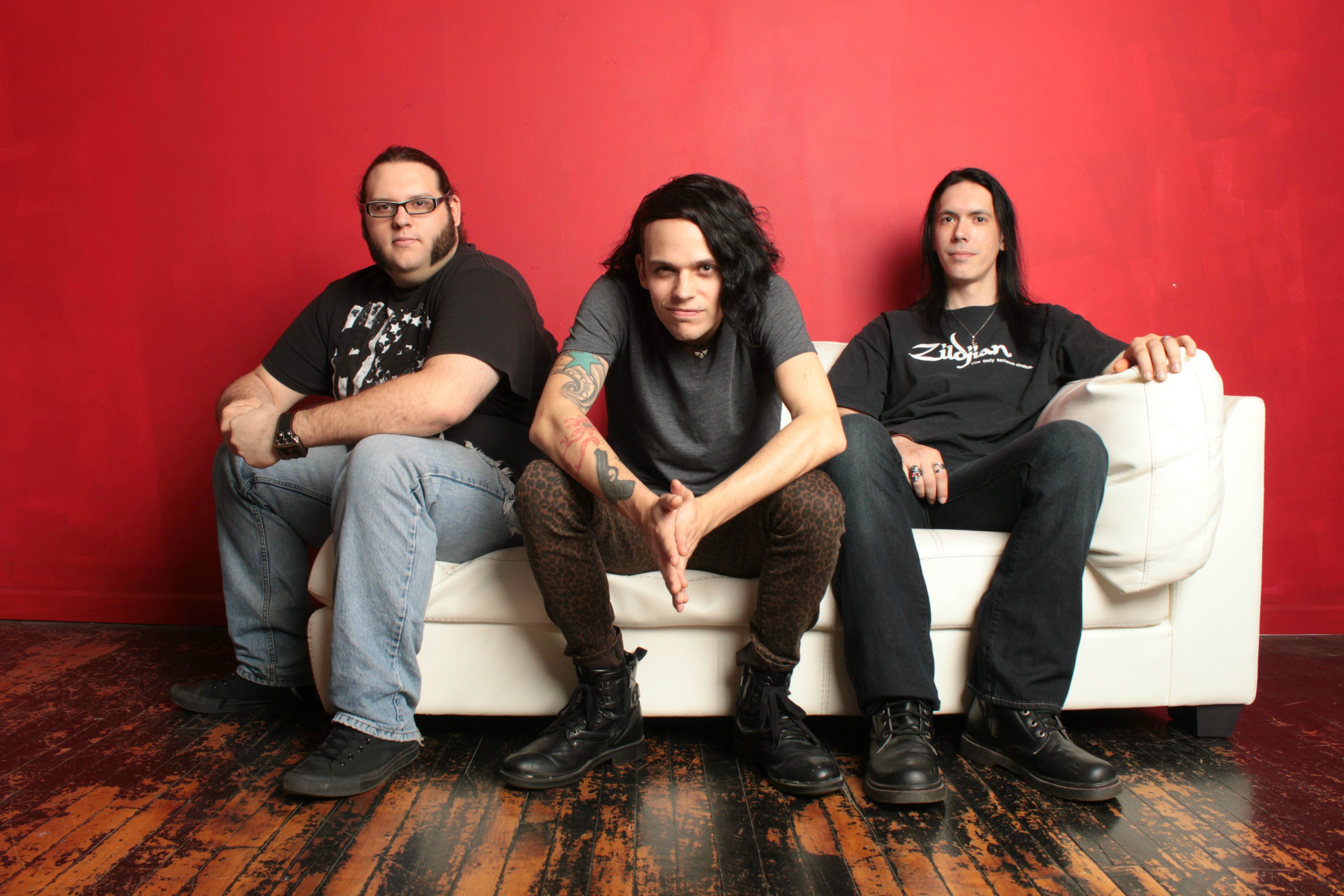 SaikouCon is happy to announce that joining the Cosplay Concert to perform alongside The Adarna and Adam WarRock will the Poconos' own Take Away The Ugly! The punk rock trio is a welcome addition to our musical roster for 2015.
SaikouCon is happy to announce that Adam WarRock will be performing at SaikouCon 2015's Cosplay Concert with The Adarna! We tried to book Adam for SaikouCon 2013 but with date changes we had to undertake with the venue issues we had early in 2013 presented a schedule conflict so Adam couldn't make it. We're very excited to finally have him performing on SaikouCon's stage! Adam's music been has on sites such as io9, WIRED, AV Club, Time, SPIN, and more. Twice an official SXSW showcase artist, main stage performer at PAX Prime, and has toured with some of the biggest acts around.
The DJ application to spin at SaikouCon 2015's DJ Dance Party on SaikouCon Friday is now open! Visit our Events page to review the details of spinning at SaikouCon 2015 and fill out the application form! Good luck to everyone that applies, DJ will be chosen within one week of the application's closure on May 8, 2015 at 6 PM.
The winner of our March Anime Madness Giveaway is Chloe H.! Chloe will also be notified by e-mail shortly, congratulations Chloe!
SaikouCon is happy to announce that our last Guest of Honor for 2015 will be voice actress Tia Ballard! This is Tia's first time joining SaikouCon, you may know Tia's voice best from the English Dub of Fairy Tail as Happy, Hannah in Attack on Titan, Rin Ogata in Rideback, and many more! Visit the Guests of Honor page for more information on Tia as well as the rest of our Guests of Honor, Featured Guests, Musical Guests, and Special Guest!
And now that April 1 is here, the first and only price jump on pre-reg badges has gone into effect, check out our Guest Registration page for more details and the new price points on our various badge levels and types.
Also, all that pre-register to attend SaikouCon 2015 will receive two free MP3s from The Adarna once more! The songs are from their new album, "How Perceptive", which the band will be released this April!
And finally, our application is now open for panel submissions to be included in SaikouCon 2015's programming, visit our Events page for the form and all the details to submit your panel to be part of SaikouCon 2015!
It's about time SaikouCon had another giveaway! Visit the Events page to enter March Anime Madness Giveaway for a chance to win two anime DVDs from SaikouCon!
We are happy to announce that Voice Actress Danielle McRae will be joining SaikouCon 2015 as a Guest of Honor! Visit the Guests of Honor page for more info on Danielle!
SaikouCon welcomes as a Special Guest to SaikouCon 2015, Koralene Cosplay! Koralene is the 2014 winner of Philly's Next Top Cosplayer! Koralene will be speaking about her experiences competing in Philly's Next Top Cosplayer and what it was being crowned the 2014 champion and more.
Cosplay Burlesque will be returning to SaikouCon as Featured Guests once more! SaikouCon is happy to have the burlesque troupe back with us again in 2015, stay tuned for details on what night of the convention they will be performing this year!
SaikouCon is happy to welcome cosplayer and model, Hazel Dayze, to the ranks of 2015's Featured Guests! For full info on Hazel visit our Guests of Honor page!



Also, our 2015 Artist Alley is now full! Artist Registration is closed for this year! There are still 49 spaces left in our 2015 Vendor Room, visit the Vendor page for more information.
SaikouCon is happy to announce that voice actress Leah Clark will be joining SaikouCon 2015 as a Guest of Honor! This is Leah's first time at SaikouCon and we hope you're all as excited as we are!
Happy New Year! The winner of our Year End VIP Badge Giveaway is Alyssa G.! Congratulations Alyssa, your name was pulled from our blind drawing, you and a friend will have the VIP experience at SaikouCon 2015!Alyssa will be receiving an e-mail momentarily to inform her that she has won the tickets along with the details on how to claim her VIP badges at SaikouCon 2015! Thank you to everyone that entered, best of luck in our next giveaway!
Check out our Events page and fill out the entry form on our Year End VIP Badge Giveaway for a chance to win two 3 Day VIP Badges to attend SaikouCon 2015! The contest opens today, December 10 and closes at 6 PM ET on New Year's Eve, December 31, 2014!
We are happy to announce the return of RuffleButt Cosplay as a Guest of Honor for the third time in a row! Due to her all around awesomeness and popularity each year, SaikouCon wouldn't be SaikouCon without RuffleButt!