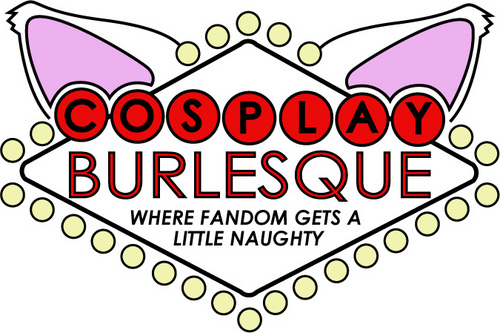 On this cold day that has brought us the first snow of the season (well, first one with any accumilation), how about a guest announcement that is sure to warm you up? SaikouCon is happy to welcome Cosplay Burlesque as Featured Guests to our 2019 show! This is Cosplay Burlesque's first time back with us since 2016, we are super excited that we have enough performance space in our 2019 venue, The Mountain Laurel Resort & Spa, for the troupe to join us and add some needed sizzle to our year.
More guest announcements will be made over this weekend and next week before the Thanksgiving holiday. Don't forget, our Mangagiving Contest is open until November 21, head over to the Events page to enter! Speaking of contests, the winner of our SaikouCon Party Table at DerpyCon 2018 VIP Badge Giveaway is Nyjahi M.! Congratulations Nyjahi!!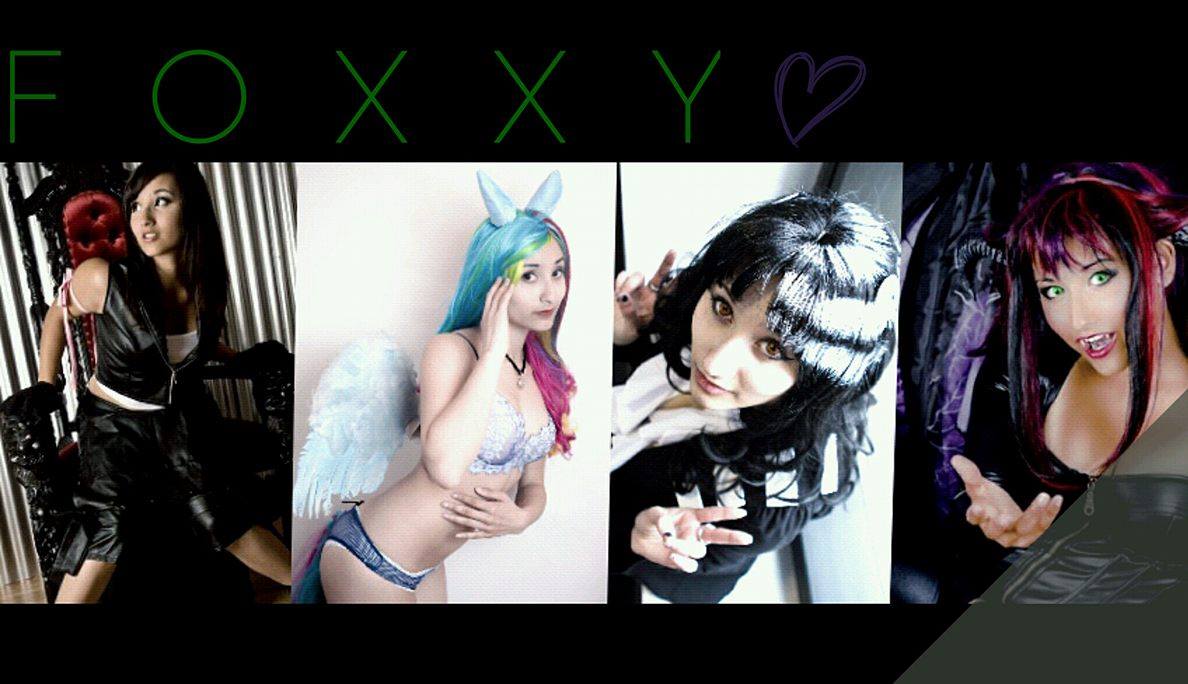 Our first Featured Guest of 2019 is our longtime friend (and let's be honest, family), Foxxy! This is Foxxy's fourth time as an official Featured Guest at SaikouCon, and we're stoked to welcome her back again! Foxxy will be one of our Cosplay Contest Judges once more this year, and possibly exploring more of her skill as a gamer and presence in the gaming community, and maybe a panel or two... stay tuned for more from Foxxy at SaikouCon and more Featured Guest announcements coming over the remainder of this week!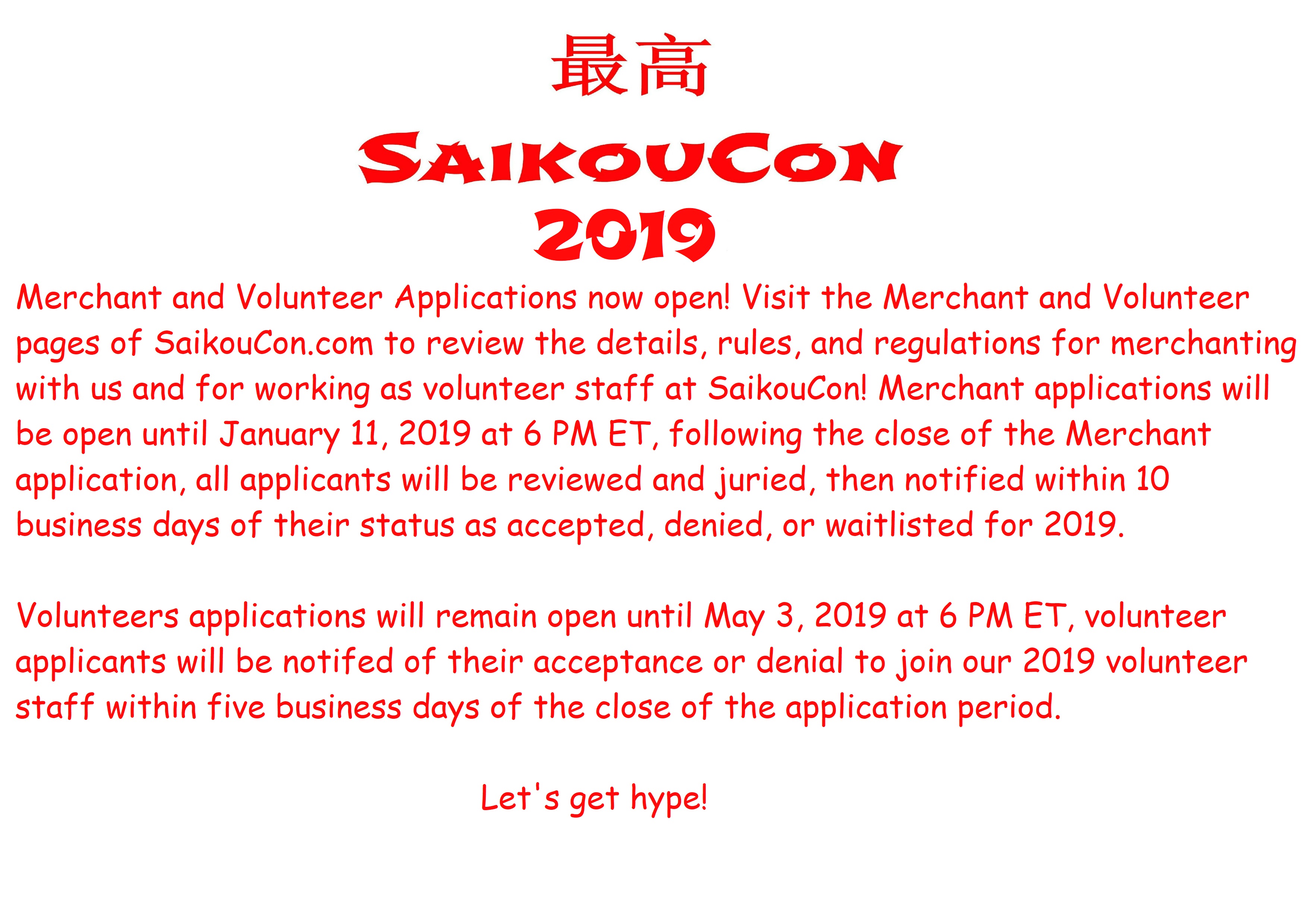 Also the winner of our Halloween Horror Manga Giveaway is Brandon Z. from Stroudsburg, PA! Congratulations, Brandon! And speaking of giveaways, our 2018 Mangagiving Giveaway is now open! Hit up the Events page here on SaikouCon.com to enter!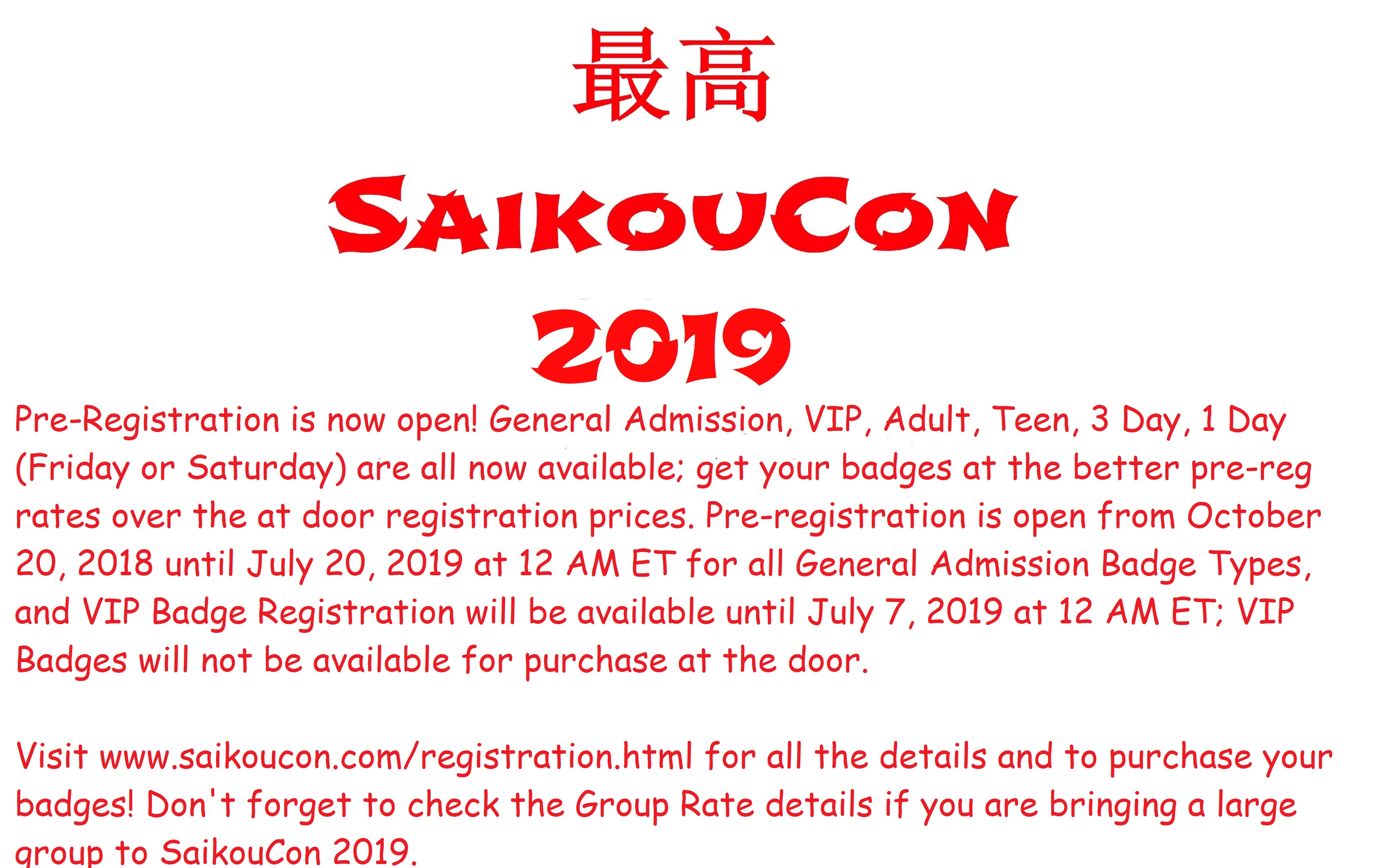 There you have it, friends! SaikouCon is moving up to the mountains and slightly away from city life for 2019 and maybe beyond! As trepidatious as myself and the rest of the Saikou Crew were to move out of the Lehigh Valley and back up into the Pocono Mountains again, moving to the Mountain Laurel Resort & Spa gives us some much need leg room to grow, while offering our attendees much more amenities than we have been able to for a few years now. The Lehigh Valley has been great to us, and we're by no means leaving the Valley behind completely (most, if not all, of our side events, like the Anime Night Free Screenings we do with The Encounter Comics and Games, will remain in the Lehigh Valley), it's just time for us to be in a venue that allows us to grow. This is our seventh year and our sixth felt like the first again in all the wrong ways, we hope you are as excited for this new beginning as we are! Stay tuned for more announcements soon, pre-registration for SaikouCon 2019 will be opening this Saturday, October 20, 2018 at 12 PM ET, Merchant Applications and Volunteer Applications will open on November 1, 2018 at 12 PM ET, Panel Submissions will be open in December 2018 (exact date TBD), and Media Applications will open sometime after the turn of the year. Who else is stoked?!?
SaikouCon is back August 2, 3, & 4, 2019! New venue reveal coming at 12:01 AM on October 17! Get excited!!!


UPDATE: The reveal is coming on October 18 at 12:01 AM ET, apologies for the delay, I messed up the dates in my calendar - Mike
Well, here it is a month after SaikouCon 2018. I'm sorry it took so long to write out the year end message, I've been on the road looking for a new venue pretty much non-stop since SaikouCon 2018 concluded, and it took me this long to organize my thoughts and put together what I wanted to say. First off, let me once again say thank you to all of our staff, attendees, merchants, volunteer staff, Guests of Honor, Featured Guests, Musical Guests, Special Guests, and sponsors! Without all of you this show wouldn't happen, I know I say that every year, but it doesn't make it any less true; thank you. We are thankful for your continuing support, more than I can put into words, in a lot of ways we're undeserving of the continual second chances so many of you give SaikouCon year in and year out as we seem to take two steps back for every step forward as we get closer to the decade mark for the show, particularly when it comes to venues. That said, we are on the hunt for a new venue again, we have been scouting locations and interviewing with venue management pretty much since post-show clean up concluded. So far, nada, zip, zilch, no sale, better luck next time. Same old story, the places that want to work with us aren't large enough and the places that are large enough either don't want to or can't accommodate us as in the case of the Sands Casino; they want to work with us, but we would have to ban cosplay totally if we went there persuant to Pennsylvania laws concerning costuming on casino property. We've been from one end of Allentown to the other, currently we are waiting for some proposals from the last couple of viable venues in Allentown proper for SaikouCon; viable in terms of enough space for a decently sized Merchant Hall, space for special events (our concerts, cosplay contest, charity auction, perhaps finally the addition of a true masquerade), and of course rooms for panel presentations. I hope to have news before we're too deep into September, but as I said at the SaikouCon 2018 closing ceremonies, I will not settle for a venue that presents workable space issues again, I am confident we will find a suitable venue and Year Seven SaikouCon will happen in 2019, but if we don't then we will wait until we find a space we can truly grow and evolve in. SaikouCon will not be nicknamed "Claustrophobicon" again, I promise!
Visit the Registration page to pre-register for SaikouCon 2018 Badges ahead of the higher at door rates while you can!
We've extended the 2018 Cosplay Contest Sign Up for competitors until July 20, 2018 at 6 PM ET! If you want to compete get your sign up forms in! There will be no on-site sign up for the Cosplay Contest this year, and we will be sticking firm to that rule this year; we have to keep the contest to the set time limit as well as keeping a reasonable time limit for our Guest Judges; so, sign up while there is time!! Sign up form, with contest rules, is located both on the Cosplay page and Events page here on SaikouCon.com!
We've also gotten special permission from our hosting venue, The Econo Lodge Conference Center, to extend our anime screening hours on Friday and Saturday night! We've added Hell Girl and Mass Effect: Paragon Lost to our Friday and Saturday schedules respectively, taking Friday night's screenings until 3 AM and Saturday night's screenings until 4 AM!!
So, what's that a lot of people have been saying over the years? We need a mascot or several? SaikouKaiju coming at you! If the plushes are really popular more will follow, and maybe next year some 3D printed figures...
Remember, VIP Registration was extended until July 6 at midnight and General Admission Pre-Registration closes July 20 at midnight! VIP Badges will not be available at the door, and get the savings on General Admission Badges before pre-reg closes, $30 for three days and $15 for one day are both better than $30 for one day! Visit the Registration page for all the details on getting tickets to SaikouCon 2018!
We are saddened to announce that Guest of Honor Erin Cahill will no longer be able to join us for SaikouCon 2018 due to a schedule conflict with a film project she has been cast in. She will be filming for a new role at the same time as SaikouCon is taking place, and unfortunately Erin will not be able to leave the production in time to join us. We apologize deeply to all of our attendees, we know many of you were very much looking forward to meeting Erin at SaikouCon this year.



Follow Erin on Facebook at www.facebook.com/TheErinCahill, on Instagram @theerinchaill, and on Twitter at www.twitter.com/theerincahill to keep up with all that Erin is up to and new projects she is involved in.

We've had several requests to extend the deadline on VIP Badge Registration... so, we're extending it to July 6 at midnight!!! A lot of people thought we were in fact cancelled when the Holiday Inn closed, nd are just now checking back in to see that we did find a new venue, so requests have been coming in for this extension on VIP Badge availabilty. This will be the only extension to the VIP Badges registration period, remember they are not available at the door. General Admission Pre-registration is still open until July 20, and there will be no pre-reg extension on GA Badges this year; visit the Registration page for all the details on pre-registration (advance tickets) and at door registration for SaikouCon 2018!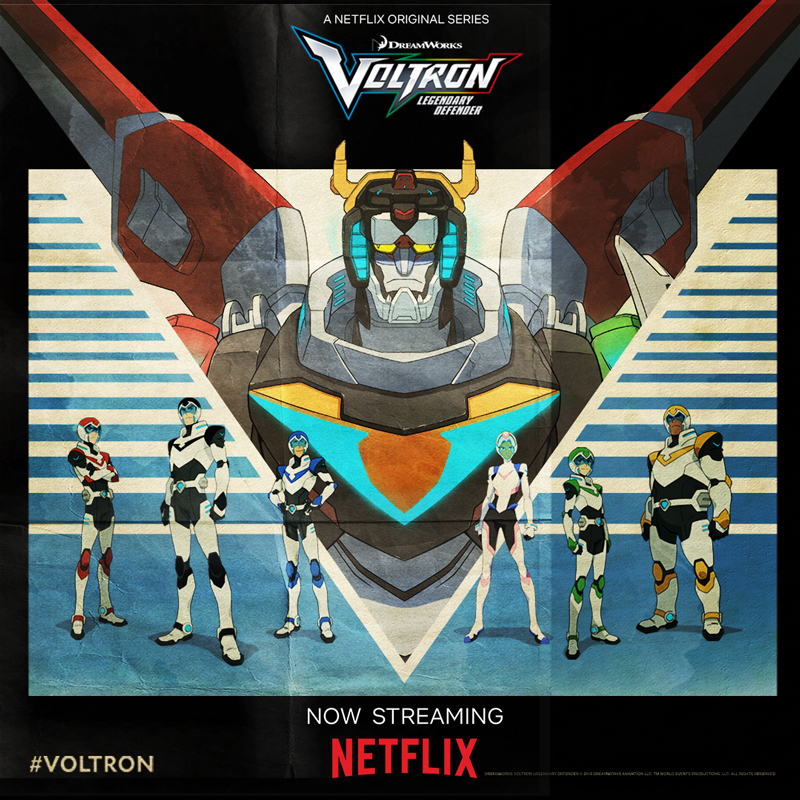 Don't miss DreamWorks Voltron Legendary Defender, now streaming on Netflix!
Five unlikely heroes and their flying robot lions unite to form the mega powerful Voltron and defend the universe from evil. To learn more, visit https://www.facebook.com/VoltronOfficial/. #Voltron
Available now on Netflix!
www.netflix.com/voltronlegendarydefender
DreamWorks Animation is teaming up with SaikouCon to give you Voltron posters! Our first 500 pre-reg Bag Holders (General Admission and VIP) will receive a poster design just for them, and our first 500 at door registration Badge Holders will receive a different design just for them! One poster per Badge Holder. The news season of Voltron Legendary Defender launches tomorrow, June 15, on Netflix!
The moment you've been waiting for is here! The full programming schedule for SaikouCon 2018 has been released for your perusal! Visit the Events page here on SaikouCon to check it out, you may notice some down time where there usually isn't, don't worry, a few of those spaces will be filled in soon; we didn't want to make you all wait any longer with a third delay to the release of the schedule, keep your eyes peeled for some special events yet to be added to the schedule for this year's show! Coming over this weekend also keep an eye on our Facebook page at www.facebook.com/SaikouCon, we will be adding Facebook Event pages for every panel, screening, activity, concern, and event from Friday night through Sunday afternoon... so if you Liked and Follow us on FB, get ready for your feed to be filled with our schedule all weekend long! Each panel, screening, events, and concert listing on the schedule here on SaikouCon.com will be linked to the corresponding FB Event Page for easy access to review what we've got going on so you can plan out your person SaikouCon schedule in advance of showtime!
Reminder: Our SaikouCon Power Rangers 3 Day Badge Pre-Reg Prize Pack Raffle entry period ends tonight at midnight after the extra week extension, if you want a show at the prize basket (including Power Rangers Turbo DVD Sets, Power Rangers In Space DVD Sets, Power Ranger Lost Galaxy Complete Series DVD Set, Sold Out First Printing Might Morphin Power Rangers 26 from Boom Studios signed by Guest Of Honor Erin Cahill aka Jen Scotts the Pink Time Force Ranger, Power Rangers Funko Pops, Funko HeroWorld MMPR Green Ranger and Dragonzord, and more), purchase your 3 Day Badge to SaikouCon 2018, either General Admission or VIP before time is up!
Also, the release of our full programming schedule for SaikouCon 2018 has been postponed until this coming Wednesday, June 13. sorry for the further delay, have to juggle a couple of things in the schedule to make it work to its fullest potential for this year (panelists, do not worry, this will not affect your timeslots that you already received, the few panelists it will have already been notified and spoken with me). I think you're going to find the wait worth your while! - Mike
Please welcome to SaikouCon 2018 as Special Guests, Stellure Idols! This is the idol group's first time as part of the convention's guest roster, we hope you welcome them with as much excitement as we are! Stellure will be performing a special concert on SaikouCon Friday at 3:30 PM in the Special Events Hall at the Econo Lodge Conference Center. They will be performing over 10 of their original songs, all written and choreographed by the group, with skits, comedy, and audience interaction and participation between songs! Welcome Stellure Idols!
Happy Pride Month, LGBTQIA friends! We don't say it nearly enough here, but always remember all are welcome at SaikouCon, we are a safe space, and if you ever feel unwelcome, please find me, Mike the con chair, and I'll make it right. Be proud, be you, be free!
Our final Guest of Honor for SaikouCon 2018 is Charles Dunbar! Charles is an anime anthropologist and lecturer that has appeared and spoken extensively throughout the con scene. Finally after years of not being able to make schedules sync, Charles is finally coming to SaikouCon! Please welcome him to the SaikouCon family! Charles will be presenting several panels over the course of SaikouCon this year, with a plenthora of subject matter, there will be something for everyone! Charles is graduate of Hunter College, CUNY, where he received a BA in Religion and Anthropology and an MA in Cultural Anthropology. His thesis, Pilgrimage, Pageantry and Fan Communities was published in 2011 and focused on anime convention participation, including spending habits, cosplay, demographics, communal behaviour and convention culture.
Two months until SaikouCon 2018... who is ready?!?! Get your pre-reg General Admission Badges (GA pre-reg is open until July 20) and your VIP Badges (only available for pre-reg until June 23) while there's still time! Hit the Registration page for all the details and don't forget, everyone that buys a 3 Day Badge, GA or VIP, until May 31 is automatically entered in our Power Rangers 25th Anniversary Prize Basket Raffle! Prizes include MegaConstrux Power Ranger Blind Bag Figures (recently discontinued), a first printing copy of Mighty Morphin Power Rangers number 26 signed by Guest of Honor Erin Cahill, Power Rangers Turbo Vol. 1 DVD Set, Power Rangers Turbo Vol. 2 DVD Set, Power Rangers In Space Vol. 1 DVD Set, Power Rangers In Space Vol. 2 DVD Set, Power Rangers Lost Galaxay Complete Series DVD Set, Power Rangers Funko Pops, and more! And for those that submitted panels, status notices will be going out starting on May 28, 2018, apologies for the delay! Also, coming on May 29, our final Guest of Honor announcement! Stay tuned!
In a first for SaikouCon, the convention will join a popular con trend and have on-site a fantasy vehicle for exhibition and photo ops! Joining SaikouCon 2018 as a Featured Guest will be the AE86 Toyota Corolla Sprinter Trueno from Initial D! The vehicle will be on-site during the day time hours of SaikouCon all weekend of the convention, the AE86 Toyota Corolla Sprinter Trueno has been painstakingly refurbished and modeled by owner Ray Ramaglia to the smallest detail after series creator Shuichi Shigeno's vehicle design from the fan favorite anime and manga, Initial D. To follow the wherabouts and con appearances of the AE86 follow http://instagram.com/initialdream86.
From midnight on May 20 until midnight on May 31 (Eastern Standard Time), all attendees that purchase a 3 Day General Admission Badge or 3 Day VIP Badge to SaikouCon 2018 are automatically entered into our Power Rangers 25th Anniversary Raffle! The winner, who will be picked by blind drawing live at the Opening Ceremonies of SaikouCon 2018 on Friday July 27 at 1 PM, will receive a prize basket of Power Rangers prizes valued at $200 altogether! Prizes will include DVD sets, a first printing copy of Mighty Morphin Power Rangers #26 (sold out at the publisher level), Funko Pops, and more!! This raffle is only open to those that pre-register to attend SaikouCon 2018 during the above stated time period, winner must be present at SaikouCon's Opening Ceremonies to claim their prize basket, celebrate 25 Morphinominal Years of the Power Rangers by pre-registering for SaikouCon 2018 and take your shot at winning this awesome prize pack! Good luck!!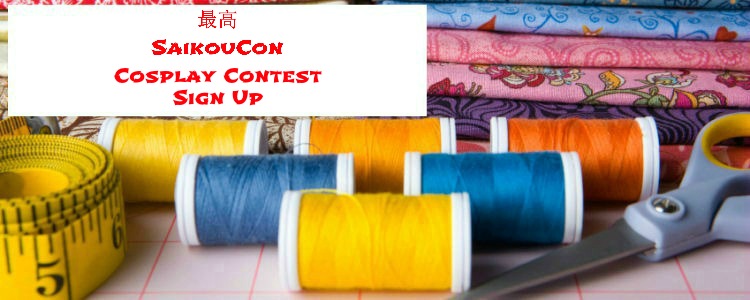 Sign ups for our 2018 Cosplay Contest are now open! Please visit the Cosplay page and review contest rules before signing up, the sign up form is also located on this page. Our rules are observed 100% at SaikouCon by guest judges and competitors alike. As in the past, there will be no on site sign up, if you wish to compete, you MUST sign up in advance. We know this rule upsets and angers some attendees each year, but we do to keep the Cosplay Contest running in a managable time frame, we only have one space for Special Events and a 1 AM curfew for all events this year. We are sorry that some miss out on competing due to our pre-show sign up only rule, but this allows to keep all events once the show has begun and not be forced to cut down the run time on another, or have to cut something altogether.
Also, head over to our Facebook event page for SaikouCon 2018 at https://www.facebook.com/events/128676621095596 and vote for which anime title will be screened at our Pre-Show Screening on SaikouCon Friday, July 27 at 10 AM (one hour after pre-reg badge pick up and at door registration open). We started the Pre-Show Screening and letting attendees vote on the title to be screened in 2016 so there is something happening for people that pick up their badges first thing on SaikouCon Friday since the show doesn't officially open until 12 PM. Voting will close at midnight on May 10, nominees are Assassination Classroom Season 1, Baccano!, Bamboo Blade, Fairy Tail, Guyver: The Bio-Boosted Armor ('05 Remake), Okami-san and Her Seven Companions, and Tsubasa Reservoir Chronicle.
Featured Guest Announcement! Welcome to SaikouCon 2018, Featured Guest Dolly Love! Longtime SaikouCon attendees will recognize Dolly, she was a guest judge of our Cosplay Contest back in our first and second year, 2013 and 2014 respectively. Dolly has been cosplaying for nearly a decade, also has experience as a model, and is an avid gamer. Dolly is currently designing and selling 3D printed cosplay props and accessories (make sure to check out her table in our Merchant Hall). Dolly is also designing and producing her own clothing line which will be released next year! It has been a few years since Dolly has been able to come to SaikouCon, and this is her first time being a full fledged member of our guest roster, so please share our excitement in officially welcoming Dolly Love to the SaikouCon family!
*Internal Screaming* **External Screaming** Who is ready for SaikouCon 2018? Cosplay Contest Sign Up opens on May 1, Panel submissions close on May 11, Press Coverage Application closes on June 22, VIP Badge Registration closes June 23, Volunteer Staff Application closes on June 30, General Admission Badge Pre-Registration closes July 20! Get your badges, submissions, and applications in while there's still time!
Ready for our full screening schedule for SaikouCon 2018? Here it is! Except for the pre-show screening on SaikouCon Friday morning, everyone will be able to vote on that starting May 1, voting will close on May 10.
Welcome back DJ OZNO to our Musical Guest Roster! DJ OZNO first joined SaikouCon in 2017, this year he will be adding sound and creating a vibe in our Merchant Hall as he did last year; DJ OZNO will also be spinning at secret (for now!) event on SaikouCon Friday... stay tuned!!! DJ OZNO is making SaikouCon part of his "Gonna Me When I'm Gone" Tour that will run through much of 2018 throughout the East Coast of the United States. He will be performing at locations as diverse as the music he executes...
Let SaikouCon help alleviate your Tax Day Blues! In 2017 we held our first Tax Day Event, it was popular so we're doing it again! From 12:01 AM on Tax Day April 17 to 12:01 AM on April 18, 24 hours only, every third person that purchases a 3 Day General Admission Badge to SaikouCon 2018 gets an upgrade to a 3 Day VIP Badge! Last year we had it set for every five people, but we thought it'd be more fun with better odds of people getting the upgrade with every third person receiving the upgrade.Attendees that have scored the upgrade will be notified in their Registration Confirmation email message sent within 12-72 hours following purchase. Pre-registration (advance tickets) located on the Registration page!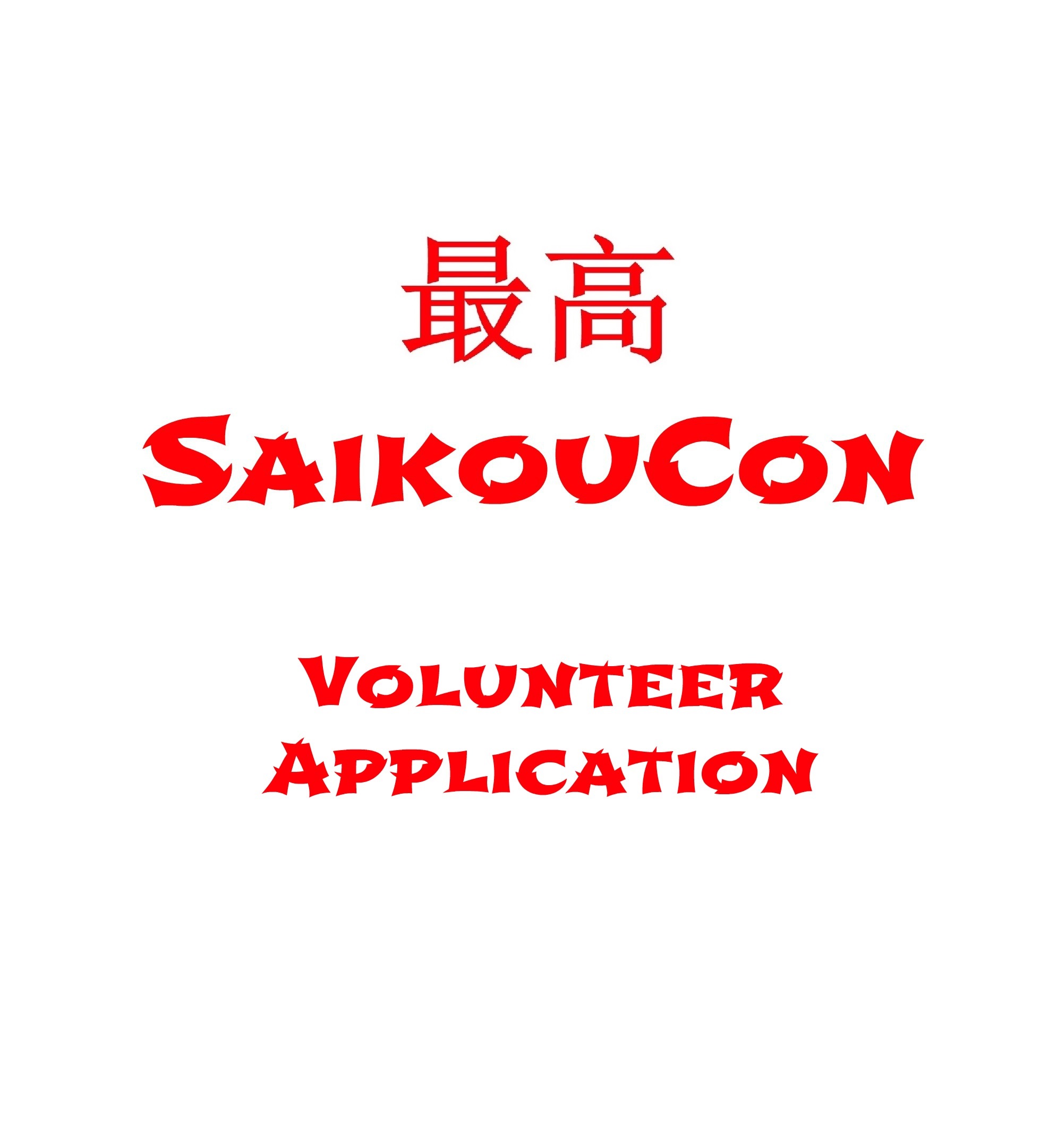 Volunteer staff applications are now open! Visit the Volunteer page for rules, benefits, and amenities for volunteering at SaikouCon 2018! Apologies the application is open a day later than originally scheduled, to make up for the delay the application is now open until June 30 instead of June 29. Thank you in advance to everyone that applies, and those that have volunteered and followed through in the past, without your help as volunteers, the convention would not come off every year!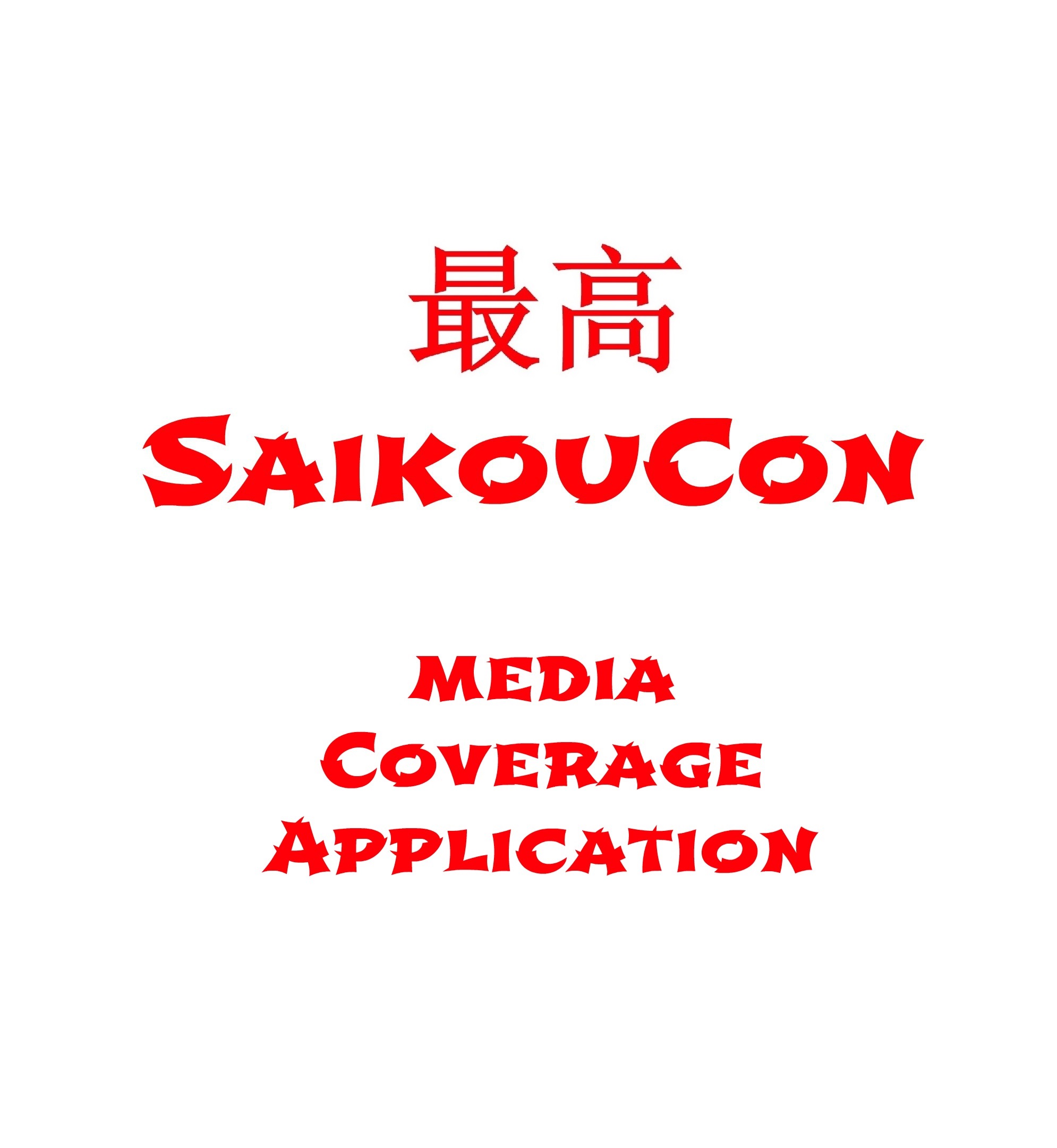 Media applications for press passes to SaikouCon 2018 are now open! Visit the Press page for all rules, regulations, and considerations for members of the media that wish to cover SaikouCon 2018. Application for media representatives closes on June 22, 2018 at 6 PM ET. Applicants will be notifed if they have been approved for convention coverage no later than June 25, 2018.

Also, the winner of our March Anime Madness Giveaway is Celia P. of Palmyra, PA! Congratulations Celia!!

Please welcome as a Special Guest for SaikouCon 2018, 8BITAmbitions! She is a Pennsylvania based cosplayer and photographer specializing on con photography, 8BITAmbitions will be hosting some panels and aiding with cosplay events at SaikouCon this year. We are excited to have 8BITAmbitions with us this year and hope you are too, join her in leveling up our cosplay during SaikouCon Evolution!
Ready for another Musical Guest announcement? We thought you might be, The Wanderland Tour is joining SaikouCon 2018! Wanderland features internationally renowned guitarist, Jake Edgley, and international superstar, Gigi Edgley! That's right, Guest of Honor Gigi Edgley will be pulling double duty at SaikouCon this year and showcasing her musical talents with brother Jake at our 2018 Cosplay Concert on SaikouCon Saturday night!! Check out the Guests page for more info on Wanderland!
Joining us for his third time as a Musical Guest in 2018 is REAKT!! REAKT first performed at our Cosplay Concert in 2016, he had such a great time he wanted to return in 2017 for our Saikou Dance Fever Party, and now for 2018 will be performing at our Eclipse Party on SaikouCon Friday with DJ Awesomus_Prime and at our first Charity Auction Concert on SaikouCon Saturday!

REAKT, for those new to the SaikouCon Music Scene, is an EDM artist from Japan now living and actively performing in New York City while also touring the United States and Japan. Please welcome back REAKT to SaikouCon 2018! More Musical Guest announcements coming soon!
Announcement coming soon, stay tuned... The Power is On at SaikouCon 2018!
Merchant Hall Applications are now closed for SaikouCon 2018! Thank you to all Merchants that applied to sell at SaikouCon 2018, jurying will commence on Monday, March 19. Applicants will receive notice of their application status within 10 business days (but it should be a little faster than that). Applications were scheduled to close last night, but unscheduled server maintenance on the website prevented this, applications that came in overnight will still be juryed with applications that came in before the scheduled deadline.
Musical Guest Announcement!!! Welcome to SaikouCon 2018, DJ Awesomus_Prime! This is Awesomus_Primes first time spinning at SaikouCon, Awesomus_Prime will be laying down his custom, Geek Culture inspired tracks at the possibly once in a lifetime SaikouCon Eclipse Party! Our Lunar Eclipse Party will be taking place on SaikouCon Friday tentatively scheduled for 10 PM in the Special Events Hall! Please welcome Awesomus_Prime with all the excitement we have and hope you do too. Awesomus_Prime will be sharing the spotlight at the Eclipse Party with a soon to be announced Musical Guest performing live, before Awesomus_Prime finishes out the night with a special mix for SaikouCon!
Our annual March Anime Madness Giveaway is now open! Head to the Events page, review the entry rules, and enter to win a randomly selected anime DVD! Winner will be selected by blind drawing after the close of the entry period! Good luck to all that enter!
And the winner of our Viz for Valentines Giveaway is Elisa H. from Whitehall, PA! Congratulations Elisa!!
We were so excited about our announcement that TiA and Kohei are joining us as Musical Guests our con chair forgot to open the Viz for Valentine's Giveaway in time! It is now open and we are keeping the entry period open an extra day to make up for the delay, February 14 instead of February 13; head over to the Events page to enter for a chance at winning two randomly selected Viz Media manga volumes! Keep them both for yourself, give one to your significant other, give one to your best friend, a sibling, a parent, donate the second to a library... whatever you want! Best of luck to everyone that enters! Make sure to read the giveaway rules before entering.
Our con chair also forgot to announce the winner of our SaikouCon @ Setsucon VIP Badge Giveaway exclusive to attendees of Setsucon 2018 this past weekend. The winner is Angela P.! Angela will also be notifed by e-mail, congratulations Angela, see you at the show!!
SaikouCon is happy to announce that joining our Musical Guest roster for 2018 will be TiA and Kohei! TiA is best known in the US for her song "Ryuusei", which was used as an ending theme for the Naruto anime! Another popular song of TiA's, "Promise", is used as the second opening theme for "Yakitate!! Japan". She was signed to Epic Japan at the age of 16 and soon was awarded Japan's Gold Disc. TiA has performed at Carnagie Hall, the Apollo Theater, Madison Square Garden, and has won several competitions and talent exhibition events as well since moving to the US from Japan in 2014.
Kohei is also from Japan and has been making a name for himself too in the New York City music scene as MC for events that were part of Japan Fes, McDonald's Gospelfest, has been featured on the Steve Harvey Show, has opened for Wu Tang Clan, held and performed events at Jay-Z's mother's restaurant in Newark, NJ and more!
We hope you are just as excited as we are to have them both perform at the Cosplay Concert on the Saturday night of SaikouCon 2018!
ATTENTION MERCHANTS: At the Econo Lodge Conference Center, we are able to accommodate more Merchants, quite a few more than we expected, and thus after several requests over the weeks since the first (and what we thought was the only) wave of Merchant Applications, we are opening a second wave of Applications. All Applicants placed on our wait list from Wave 1 are now considered active applicants again, subject to another round of jurying with Wave 2 applicants at the close of the second application period (all wait listed merchants will be receiving an email stating the same later today, there haven't been enough hours in the day lately to get the emails out before opening the new application period).
Please see Merchant Hall details; our rules, regulations, and guidelines on the Merchants page, before applying to vend at SaikouCon 2018. This second and final wave of Merchant Applications is open from January 15, 2018 at 12 PM until March 16, 2018 at 6 PM. Just as in the first wave of Merchant Applications for 2018, jurying of applicants will commence after the close of the application period. Applicants will be notified of their status within five business days of the close of applications.
Panel submissions for SaikouCon 2018 are now open! Apologies for being a few hours late again, internet was down all morning at SaikouCon Home Base due to the winter weather (who else hates freezing rain?). Head to the Events page for all the info and to submit your panels to be included in our 2018 programing block! Please review all the information before submitting, and make sure you don't miss any of the Required Fields on the submission form. Panel submissions will close on May 11, 2018 at 6 PM ET, all panelists will receive notice if they have been accepted or denied for this year no later than May 21, 2018 with full programming schedule released to the public on June 1, 2018 at 12 PM! If you are not accepted for 2018, please do not hesitate to apply again in 2019, we welcome and appreciate everyone's submission, but there are only so many hours over the course of the convention that we can run panels.
How about a guest announcement? Sounds like a good way to further kick off 2018... Joining SaikouCon 2018 as a Special Guest will be Bfarve Cosplay! Bfarve is a Berwick, PA based cosplayer, new to the cosplay scene, but is fast becoming a staple of the Pennsylvania cosplay and convention communities. Please Bfarve a warm welcome to the SaikouCon family! Stay tuned for some activities and events within SaikouCon 2018's programming that Bfarve will be participating in!
A little late because of the new venue reveal, but in Japan New Year tidings are wished until January 3 and sometimes into the middle of the month. Akemashite Omedetou!
Also, congratulations to Angela C. of Easton, PA, she was chosen by blind drawing as the winner of our Winter Gift Giveaway! Angela has won two randomly selected anime DVDs, a randomly selected manga volume, one blind bag anime figure, and one 3 Day VIP Badge to attend SaikouCon 2018! Congrats again Angela! See you at the show!!