We were going to keep this announcement under wraps until the weekend, but here you go... The Adarna are headlining the concerts at SaikouCon 2016! This will be the band's third time at SaikouCon and we are happy to have them rock Split Rock Resort!
Ready for that Guest of Honor announcement? We thought so... returning for a fourth run at SaikouCon, we're always happy to have her back because it wouldn't be SaikouCon without her, RuffleButt Cosplay!! RuffleButt was our first guest back in 2013 and has been returning each year since, the convention truly would not feel the same without her presence and incredible energy.

The Viz Valentine's Giveaway is now open! Winner will receive two randomly selected Viz Media manga volumes, check out the Events page for all the details and entry form!
SaikouCon 2016 Featured Guest Announcement: we are happy to announce her return, joining SaikouCon 2016 as a Featured Guest will be Koralene Cosplay! Koralene was one of our Special Guests for SaikouCon 2015, she was such a blast to have at the show we had to invite her back as a Featured Guest! For more about Koralene visit our Guests of Honor page!
Artist Alley and Merchant Hall (Dealers Room) registrations are now open! Apologies for the 45 minute delay in opening merchant registrations, we had to rebuild a section of the Artist Alley page and it took a little longer than expected. Please review the Rules and Regulations section of each before registering! Artists register on our Artist Alley page and Vendors register on our Vendors page, spaces are looking to sell as fast as they did in 2015 so don't wait too long. Merchant registation closes July 1, 2016 at 6 PM or when spaces are all filled, whichever comes first.
We're baaaacck! SaikouCon 2016 is officially booked to happen August 26-28 2016 at the Split Rock Resort in Lake Harmony PA! We are sad to leave the Lehigh Valley, but there just isn't anywhere big enough for us to call home that wants to work with us. Split Rock Resort has thrown open their arms to us and is letting us take over their 45,000 square foot Sports Complex within the Galleria at Split Rock! Guest Registration is now open and Merchant Registrations will be open this Monday, January 11 at 12 PM ET! Check out the Convention Info page for more details on Split Rock and our room block which is open to reserve now, but you must call the resort to reserve your room, they don't book special rates for events through their website; room block is open from January 13, 2016 until July 1, 2016 so do not wait!!
We know this is a big transition, but we want you all to know that this time, this move... it's the real deal! The huge game changing year we promised in 2015 will be realized in 2016. This is the space we've been waiting for, this is the resort team we've been waiting for (utterly professional in all ways and fully ready to not only host us but help us), SaikouCon is on the threshold of amazing times; join us and be part of the fun all of you have deserved from the beginning of SaikouCon. For those that don't have transport out of the Lehigh Valley area, we're working on getting a bus company that we can set up a shuttle from Lehigh Valley Mall in Whitehall to Split Rock Resort on SaikouCon Friday and returning to Lehigh Valley Mall on SaikouCon Sunday for a super low fee added onto your SaikouCon Badge, stay tuned. No one gets left behind from this party! Official Guest of Honor, Musical Guest, Featured Guest, and Special Guest announcements will start being posted in the coming weeks of January and February. If one thing works out as we hope, we'll be announcing one of our biggest guests to date...
We are still working on booking a new venue for SaikouCon in 2016, information will be announced as soon as we have some to share; those of you following our social media profiles, Facebook and Twitter in particular, know what we've been going through from our posts there. Negotiations have slowed to almost non-existent with the Sands Casino Bethlehem, we are still hopeful but have been looking elsewhere in the Lehigh Valley as well, but there is a Sands that is incredibly interested in us for 2017; however that is an announcement for another day...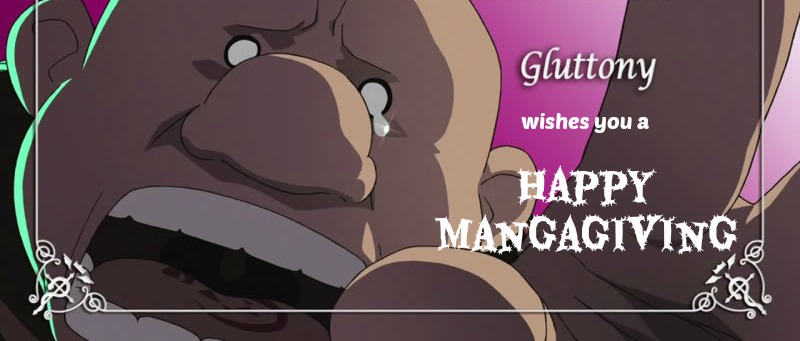 In the meantime, go and check out the details on our annual Mangagiving! This year we're giving away a manga volume and a SaikouCon 2015 t-shirt designed by Delaware Branding Company (also available for purchase, with free shipping, on our Merch page!). We apologize for getting the entry up so late in the month, to make up for that the entry form will be open on our Events page until December 4, 2015 at 6 PM ET instead of the day after Thanksgiving as usual. Winner will be picked from a blind drawing and announced on December 5.