SaikouCon 2019 Guest Stars
Greg joined the voice acting ranks through his background in IT and Engineering (no, seriously). That was more than a decade ago... since then Greg is proud to have been in titles such as "Evangelion", "Shiki", "Tales of Vesperia", and "One Piece".

Since Pennsylvania, Greg is based near the Philadelphia area, isn't known for its anime studios, Greg has also provided vocal talent for companies such as AstraZenica, DuPont, Lockheed Martin, CBS, Honda of America, and the NBA, among others.
Additionally, Greg has earned advanced degrees from Pennsylvania State University and studied with the Walnut St. Theatre, the Wilma Theatre, and the People's Improv Theatre, in addition to having performed in numerous musical productions in the region.
Brittney Karbowski began voice acting in 2005. She started off at ADV Films with some voice roles in Gantz, then as Sister Anna in Chrono Crusade. Next she landed the awesome role of Fuko in Gilgamesh, closely followed by: Nahkl in Maddlax, Reiya in Mythical Detective Loke Ragnarok, and Mone in Yumeria. She has also been cast in Ghost Stories, Nerima Diakon Brothers, Moby Dick, Diamond Daydreams, Misaki Chronicles, Papuwa,and Full Metal Panic! The Second Raid, and later Aoba in Jinki: Extend, Dori in Utawareromono, Mayura in Best Student Council, and Shizu in Guyver. Brittney has also played Himeko in Paniponi Dash! (MAHO!), Franca in Coyote Ragtime, Momo in Xenosaga The Animation, Rose in Red Garden.
In 2007, she began voicing for Funimation with a starring role as Mai in Itsudatte My Santa! and as Apis in a One Piece storyline. In 2008, she had starring roles in ensemble casts as Anri Misugi in Sasami: Magical Girls Club, Ku Shiratori in Shattered Angels and Sia in Shuffle! In 2009 she voiced the lead role Nina Yamada in Save Me! Lollipop. In 2010, she landed the starring role of Black Star in the Funimation dub of Soul Eater, which was broadcast on Adult Swim in 2013. She also voiced Selim Bradley/Pride in Fullmetal Alchemist: Brotherhood and Ryou Fujibayashi in Clannad. In 2011, she voiced starring characters including Yuri Nakamura in Angel Beats!, Ikaros in Heaven's Lost Property, Nanami Nishijo in Chaos;Head and Eve Neuschwanstein in Needless.
She continued to voice main characters in 2012 such as Yamada in B Gata H Kei: Yamada's First Time, Chizuru Yukimura in Hakuoki, and Mikoto Misaka in the A Certain Magical Index series. She joined the Fairy Tail cast as the tween character Wendy Marvell. In 2013, she played starring characters Rin Natsume in Little Busters!, Himiko in Btooom! and Manami Kinjou in Cat Planet Cuties.
Outside of voice acting, Karbowski has had roles in films such as Celie in Up & Down, Susie in Puncture and a backpack girl in Hunger Games parody, The Starving Games. She also starred in the 2014 horror film Atrocity. In her free time she likes to garden, cook, and collect piggy banks.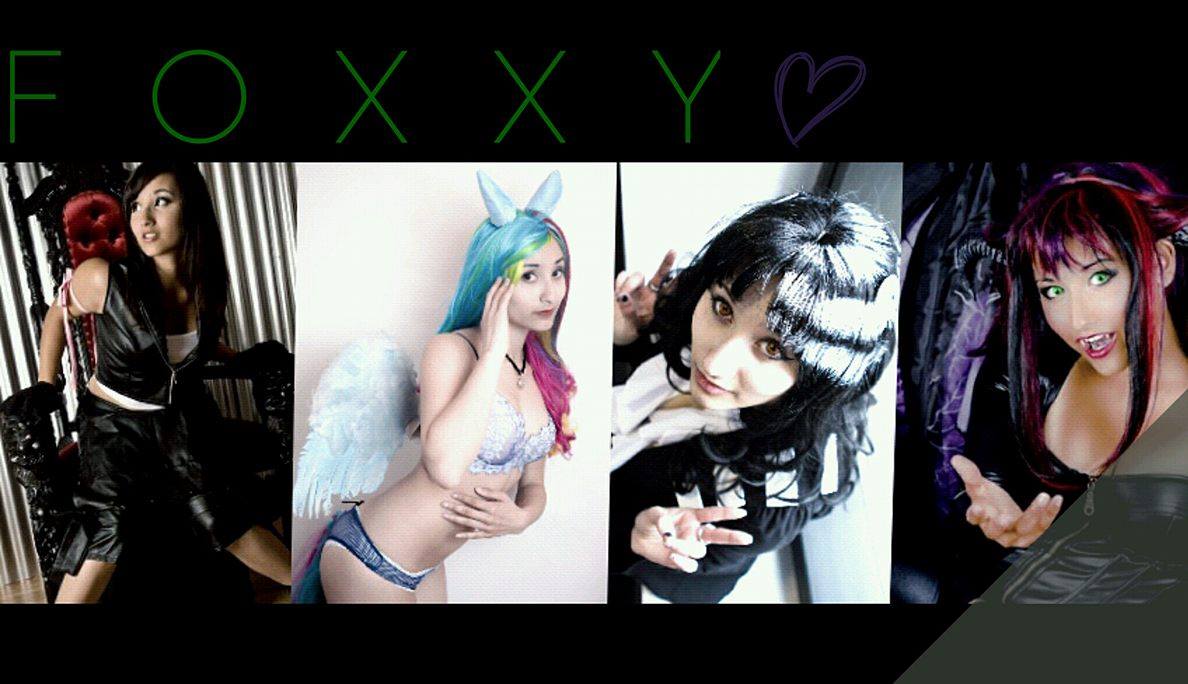 Foxxy has been an avid cosplayer since the age of 14 and began modeling at 16. Growing up she focused heavily on art, competing in art shows, and even taking extra classes outside of high school. Having spent time as a cosmetology major her creative abilities have given her the chance to create impromptu costumes on the fly.
As a proud Puerto Rican she became the founder of Cosplaying While Latino, a blog dedicated to show casing Latinx and Hispanic cosplayers. Representing her community is important to her and on her down time she encourages others to enjoy cosplay as much as she does by offering advice and personal online tutorials.
As head of business networking at 8 Bit Bakeshop she can stay active in the nerdy community she greatly adores when she isn't cosplaying. Her sculpting work has been seen on Good Morning America with a cake by the 8 Bit Bakeshop team and her promotional skills have helped them become quite popular at New York Comic-Con as one of their official cosplayers. Her art background allows her to help owner Hannah Maldonado create customs treats for their clients. She has has also been featured in We Rise Mag, has judged local contests in her area, been featured as a cosplay model at several runway cosplay shows and done booth work for other companies both inside and outside of the cosplay community. Her costumes and work with Cosplaying While Latino have gained her interviews with radio show It Came From The Radio and the Daily Dot as well as others.
As supporter of Extra Life she has organized events raising money for the Children's Hospital of Philadelphia using her love of video games as a catalyst for doing some good and getting her community involved.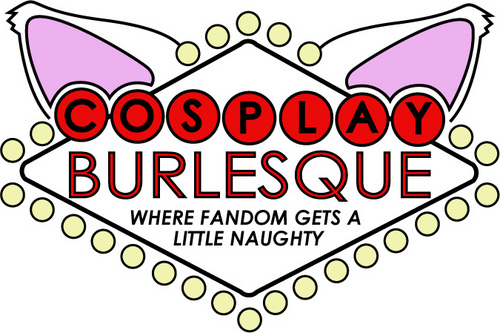 Cosplay Burlesque is the East Coast's premier burlesque troupe specializing in fandom and convention entertainment! Featuring a rotating cast of 30+ performers of all genders and orientations, Cosplay Burlesque has entertained audiences at over 40 events since 2008. We feature striptease artists, comedians, dancers, singers, sideshow, acrobats, & drag acts - all dressed as your favorite characters from TV, comics, movies, video games, and more!
Cosplay Burlesque was founded in early 2008 by Holly Ween (then Victoria Belmont). Holly felt that conventions had let their 'adult' offerings fall to the wayside as they worked to become more 'family friendly'. "I remember seeing Satoshi Kon's Perfect Blue at the first anime convention I attended. It was R-rated; you had to have ID to get in." says Holly. "Since then many cons have reoriented their programming to attract younger attendees, which is all well and good, but they haven't done much for the older crowd. I was hoping to add something new and different to the lineup."
Cosplaying for years, Holly saw the connection between the pageantry of cosplaying and the spectacle that is burlesque. She contacted Anime NEXT, a convention she had been staffing at for years prior, and asked them to take a chance on her pet project. Once the finer details had been hashed out, she collected a motley crew of performers, offered them a stage and a badge, and Cosplay Burlesque was born!
Husky Entertainment is an aspiring community aiming to bring gamers and creatives together to learn, share, and grow together. With gaming as our primary at our retail gaming lounge, we hope to offer insight and insider information for all levels of gamers. Every gamer has a moment or game they are passionate about and we want to give them a way to express and share that moment amongst their peers. Other media such as photography, videography, art, design, and more are future fields we plan to provide a community for as well. The pack has just started to move, we hope you all can join us for our journey along the way!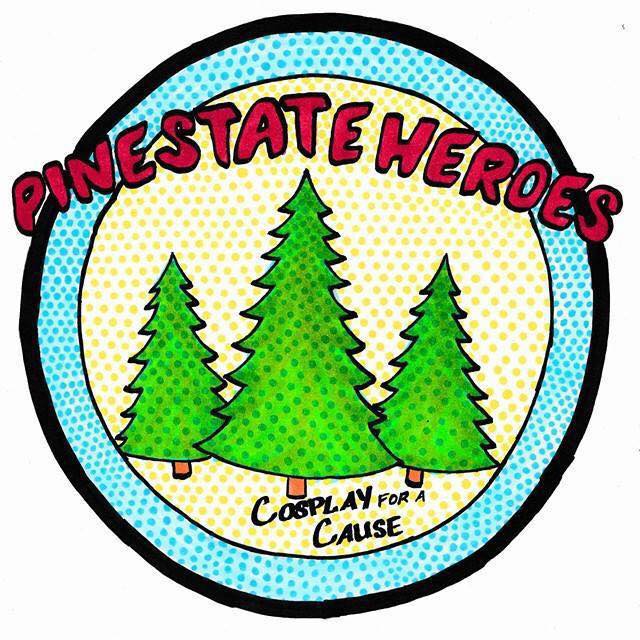 We are a small group of cosplayers who donate and volunteer our time to visit children's hospitals and other charitable functions. Cosplay for a Cause. Follow us on Facebook at https://www.facebook.com/pinestateheroes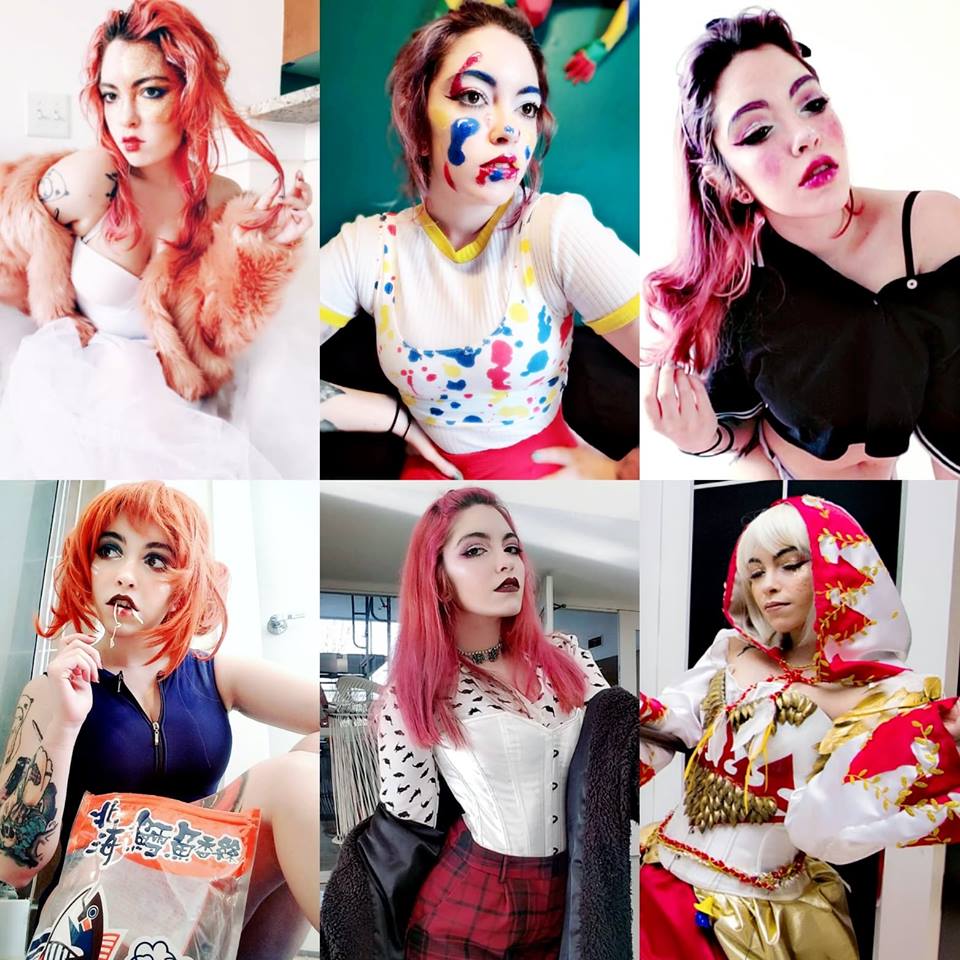 Dolly is a cosplayer, make-up enthusiast and fashionista. She has been practicing her crafts for over 8 years, while currently focusing on her branding through social media and creating her own clothing line that will drop in the coming year. Going from a young nerd loving to play video games while listening to Kpop, it's no surprise she has gained her fan base from the geek community. Which she also considers to be where her major influences on her own fashion and art truly come from.
Dolly Love has most recently joined the staff of Sher Magazine, an up and coming publication that is set to take the world by storm in 2019. Sher Magazine focuses on the art, culture, and pop culture of the LGBTQ community from New York City to across the globe.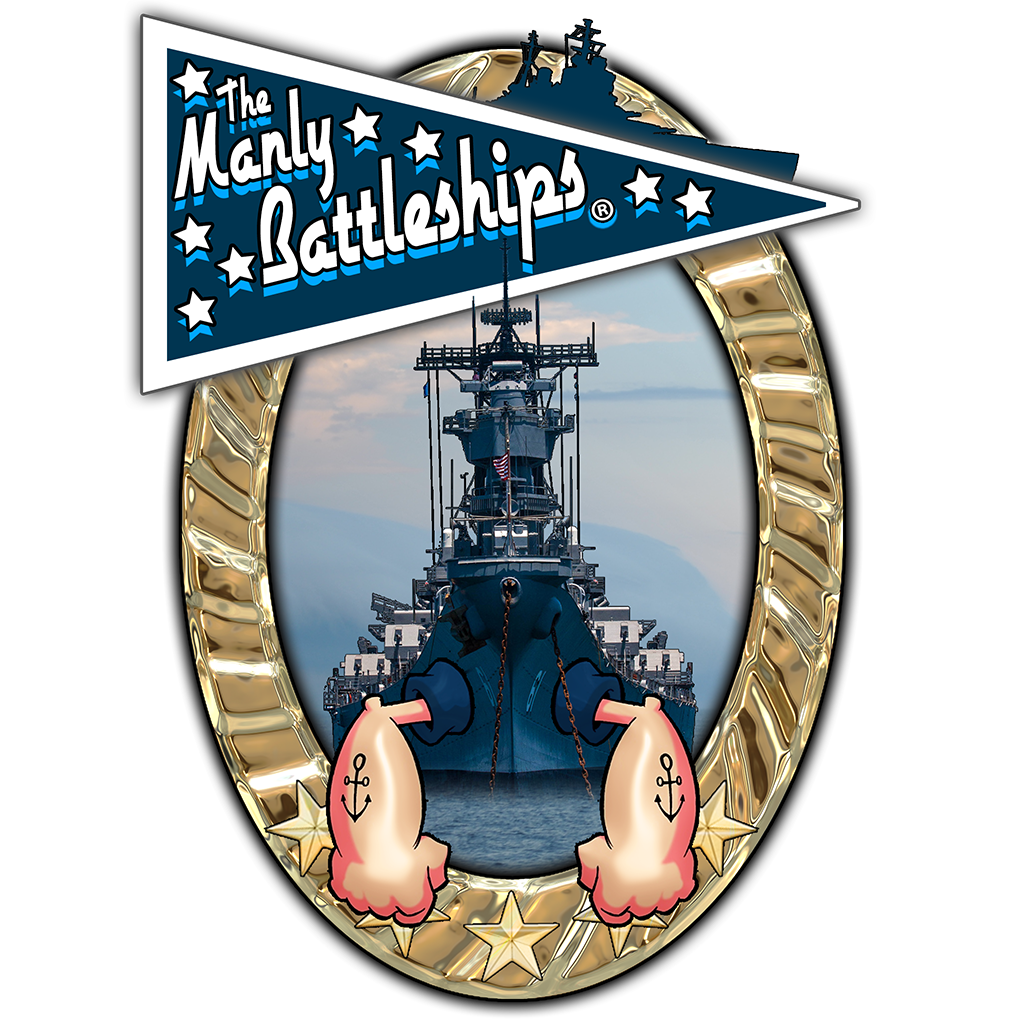 The Manly Battleships® are a group of fun-loving performers that have built a programming powerhouse on the convention circuit. Veteran panelists combine their skills with a circle of long time con-goers, otaku, and deviants to create a repertoire of content to suit any taste. The Fleet's arsenal offers a lot of a lot, and a little of everything! With a line up including academic lectures, the Gameshow Impossibru™ series, and over-the-top entertainment panels; high quality times are to be had under the Fleet's banner. No matter your pleasure, there's a Manly Battleships® event that's right for you!
AE86 Toyota Sprinter Trueno from Ininital D


Owned by Ray Ramaglia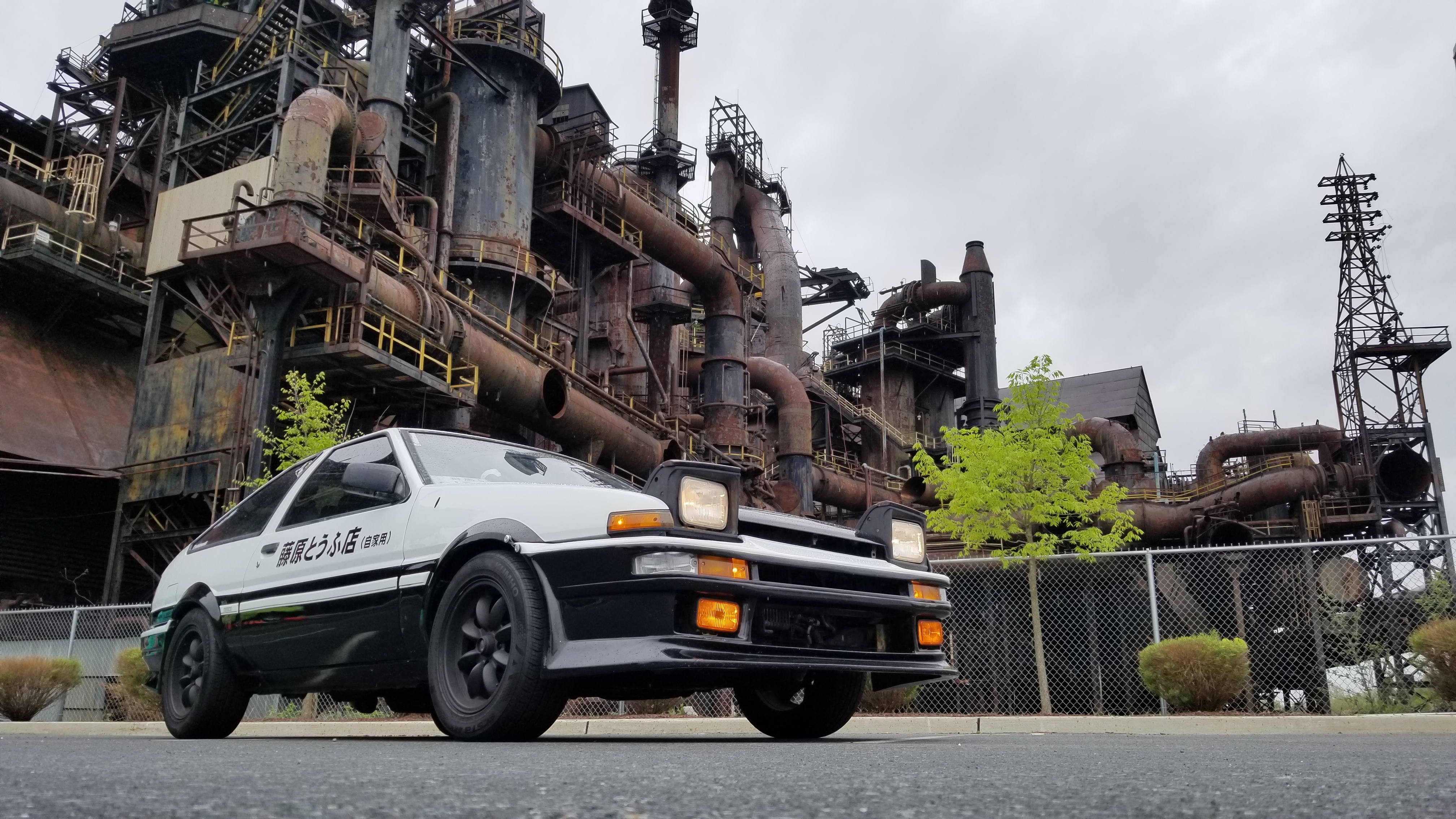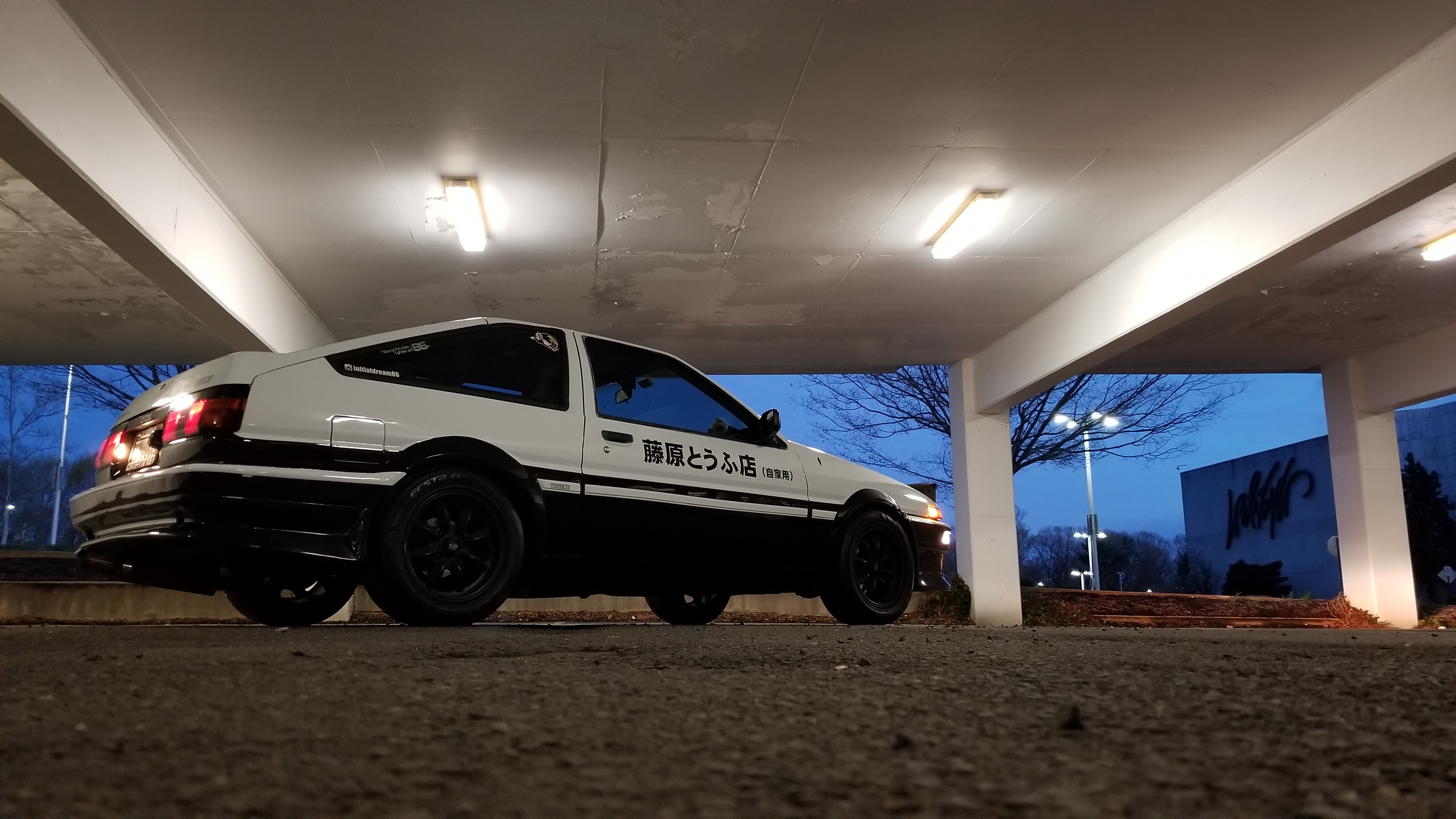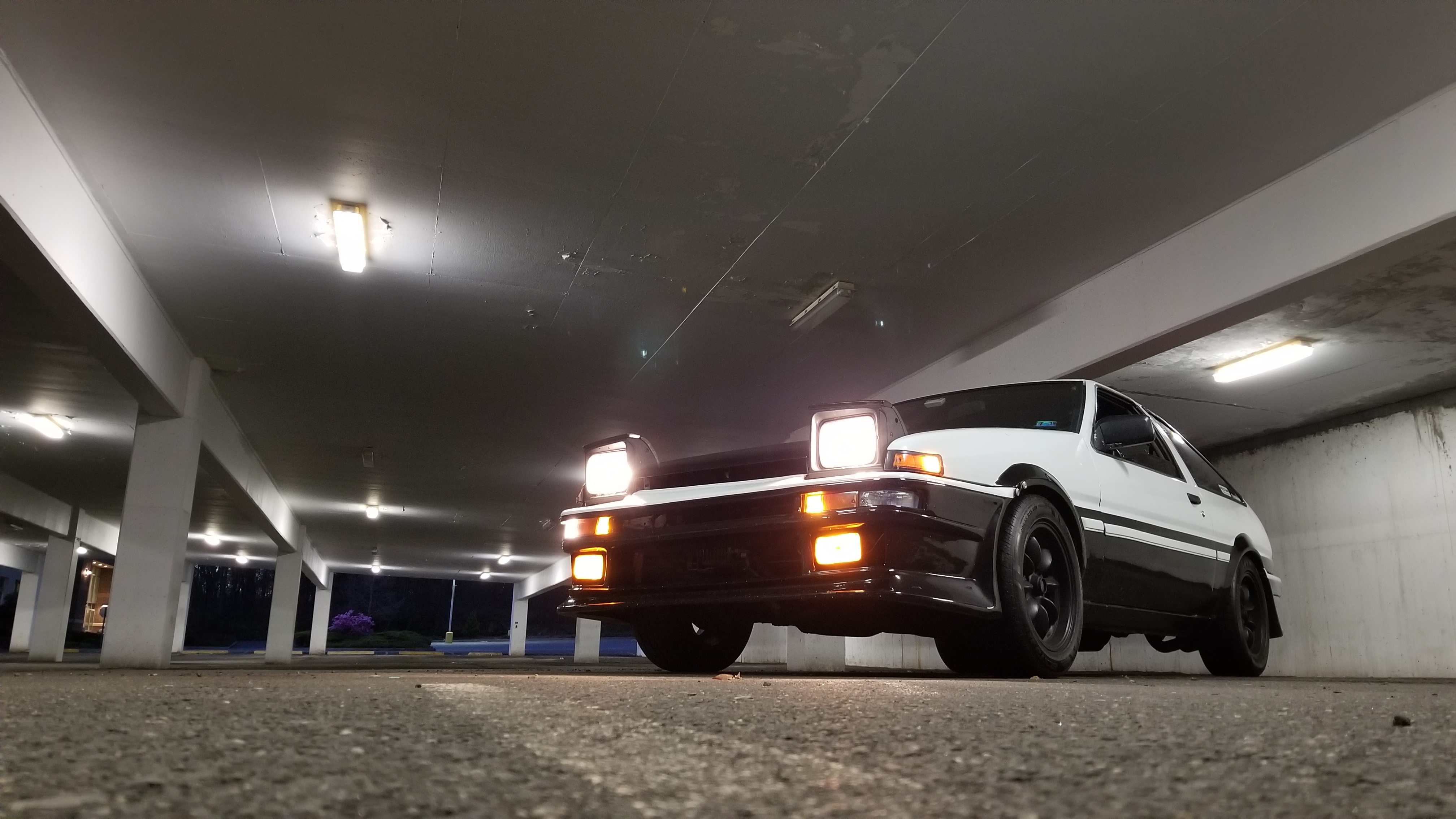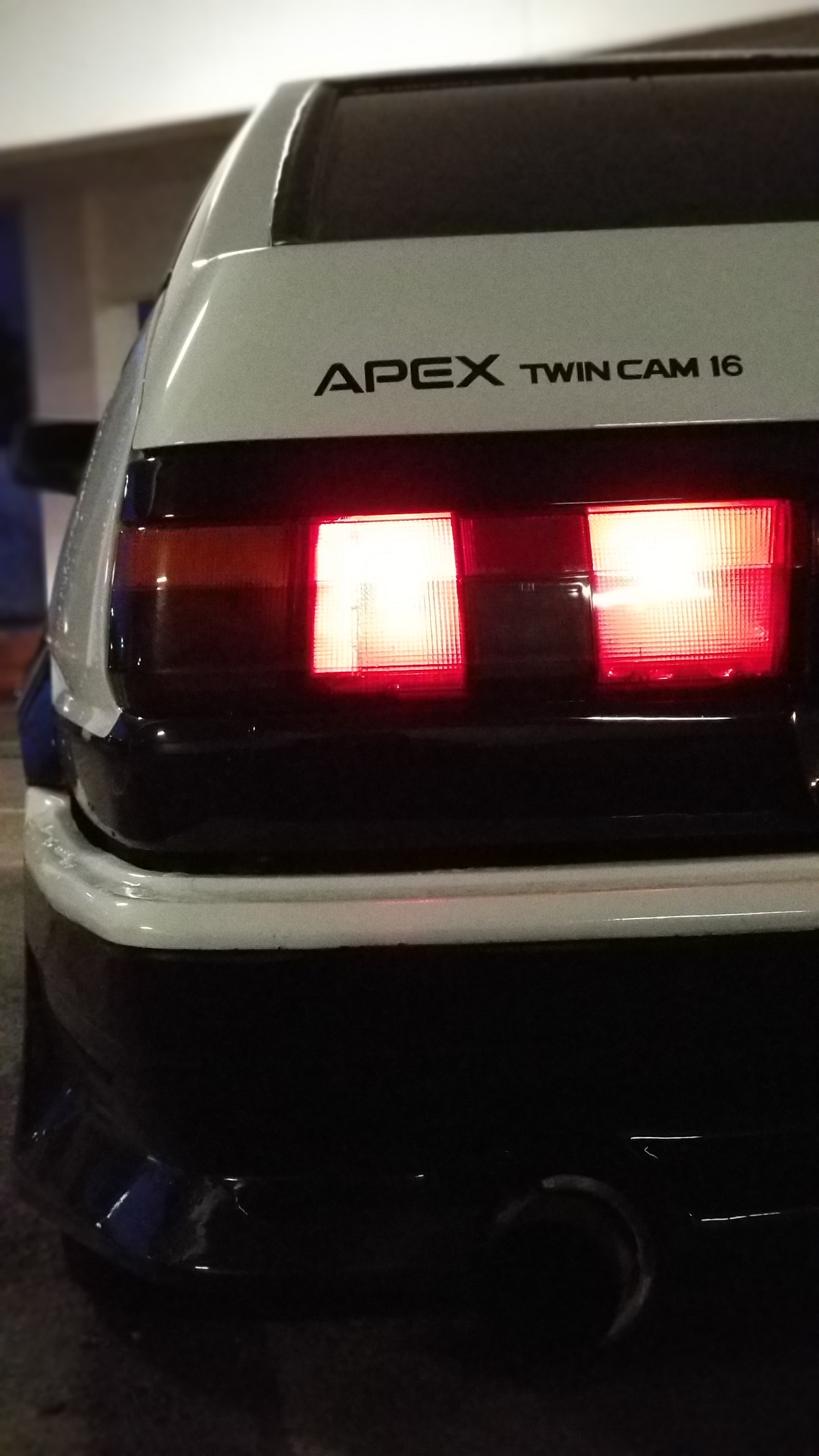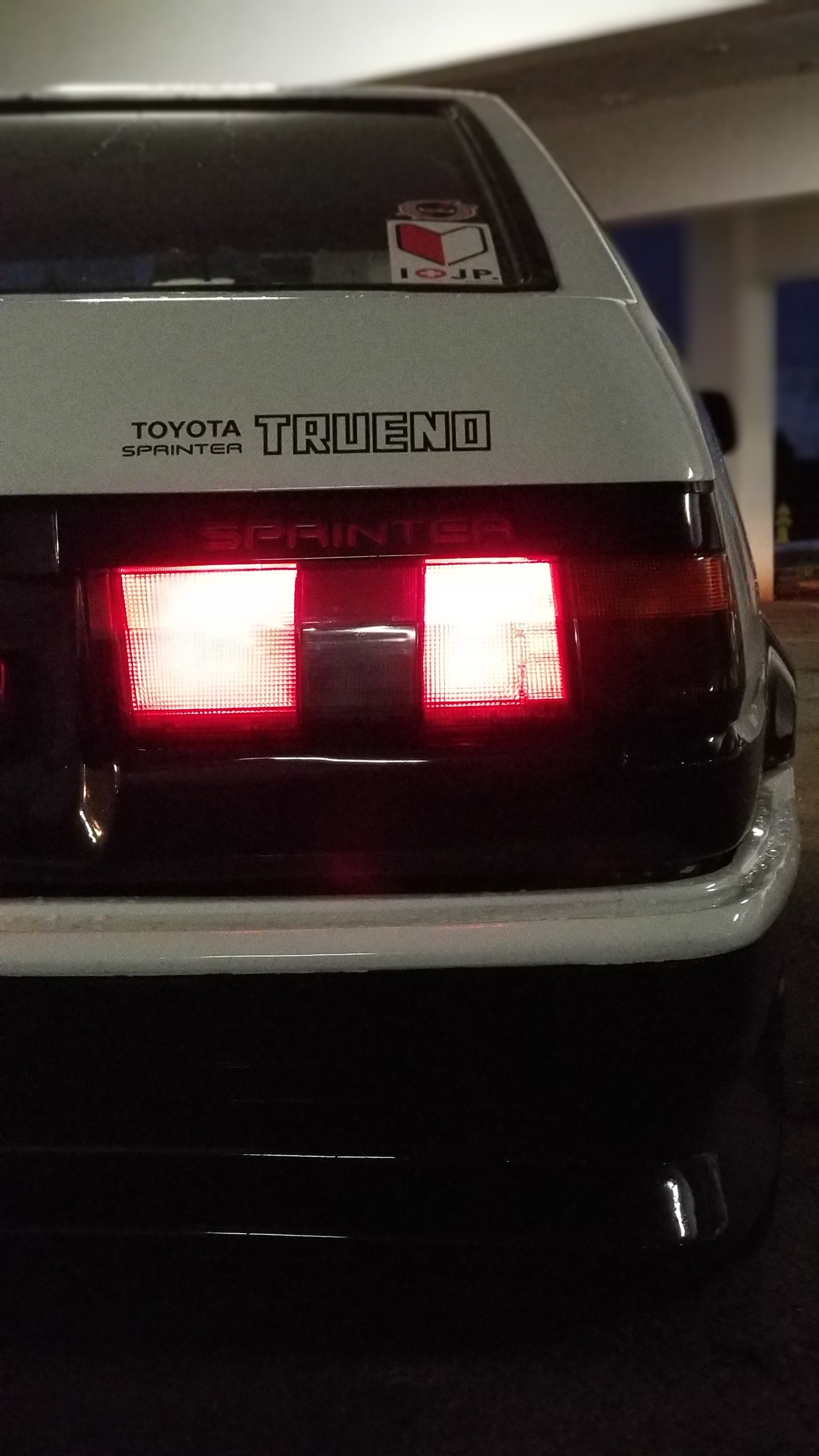 The AE86 Toyota Corolla Sprinter Trueno has been painstakingly refurbed by owner Ray Ramaglia to the smallest detail to be modeled after series creator Shuichi Shigeno's own vehicle design from the fan favorite anime and manga, Initial D. To follow the wherabouts and con appearances of the AE86 follow http://instagram.com/initialdream86.
The main character of the anime and manga Initial D, Takumi Fujiwara, uses his father's AE86 Trueno Apex Hatchback for racing and making his tofu deliveries. Also in Initial D, Takumi's friend, Itsuki Takeuchi, drives an AE85 Levin, initially mistaking it for an AE86. Later on in the series, an imposter Takumi drives his own AE86 Trueno. Throughout the series, two of Takumi's opponents would drive AE86s, the first being Wataru Akiyama, who drives a turbocharged (later converted to supercharged) AE86 Corolla Levin and Shinji Inui, who drives the Notchback coupe version of the AE86 Trueno in the series' finale. In Japan, the AE86 was also known as the "Hachi-Roku", Japanese for "eight-six", the word "trueno" is Spanish for thunder. In Japan, the Sprinter Trueno was exclusive to Toyota Japan dealerships called Toyota Vista Store, while the Corolla Levin was exclusive to Toyota Corolla Store.
NeraCos is a local Pennsylvania cosplayer/model who has been designing, creating and inspiring for nearly eight years. She was first inspired to get into cosplay from her bands, but now cosplays in all aspects of anime, manga and real life. Formally known as FallynFate, NeraCos has undergone a major change in the last year as she reinvents herself.
The Asterplace
"座・アスタープレイス"
〜JAPANESE ANIME ROCK x TOKYO STYLE POP PUNK BAND〜
The Asterplace is a New York City based from Tokyo, Japan. They perform worldwide rock festivals & anime/culture conventions. After their first time attending at SaikouCon 2014, They were running world to world and rocking out all audience in the world from the states to Mexico, Italy, Germany and Japan. Musical Guest at Napoli Comicon (Italy) , Japan-Tag (Germany) TNT Mexico (Mexico) Anime NEXT(NJ), Zenkaikon(PA) or DC Sakura Matsuri (DC), are a few of their musical endeavors thus far of more than 50 conventions as musical guests.
"The Asterplace" can be defined as creating beautiful music, much like the beauty of a flower blossoming each year, representing the beautiful melody the band's music creates. As the sun shines upon the world, as the moonlight upon the atmosphere, The Asterplace projects their music to the world.
In order to create their compositions with a whole new energy, they use diversity to produce each tune. This group's tremendous dedication to their work is evident, as they are constantly working, practicing, and thinking about new pieces. They are never satisfied until perfection is reached. The mixed cultural and newfound movement of The Asterplace's music constantly surprises their audience. Their sound deletes the barrier between ethnicities and other common boundaries, leaving an everlasting impression. With a variety of style, they rock each show away, each time becoming more unique. Believing in "live" performances, The Asterplace includes everyone in a way that will get you involved in their phenomenal show throughout the entire day!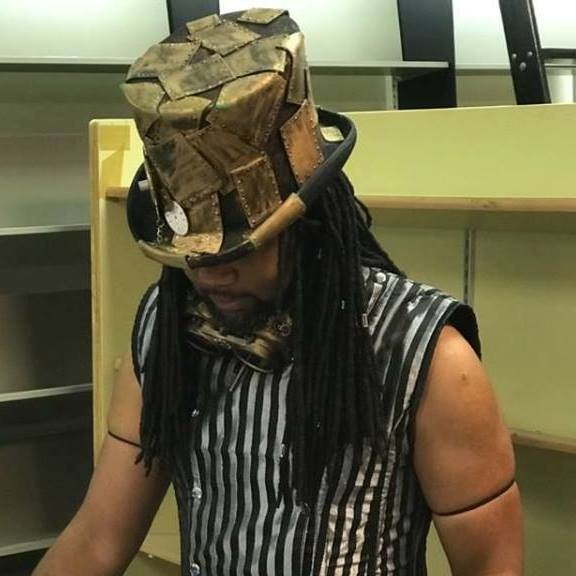 An Architect of HOUSE, TRANCE, DANCE, DUBSTEP, J-POP, K-POP, EDM, HIP HOP, R & B, OLD SKOOL, and more... As well as specializing in Blends and Mixes.
More than just a "person who spins" and "plays music", DJ OZNO guarantees to develop and enhance the mood, vibe, and atmosphere for regional, national, and international events, expos, festivals, and conventions. DJ OZNO has developed the concept of integrating his "Steampunk cosplay character" into the "art of DJ'ing" which magnifies the audio/visual aspect of the performance no matter what the occasion or theme of the event.



Hello! I'm Bfarve Cosplay and I'm coming from Berwick, PA. I've been cosplaying for a little bit over a year now. I got into cosplaying after attending my first convention which was Toy Con in New Jersey. I cosplay because when I was a kid I always wanted to be a superhero! So, cosplaying makes me feel like I am a superhero! I mostly cosplay as Marvel characters, I look forward to meeting you!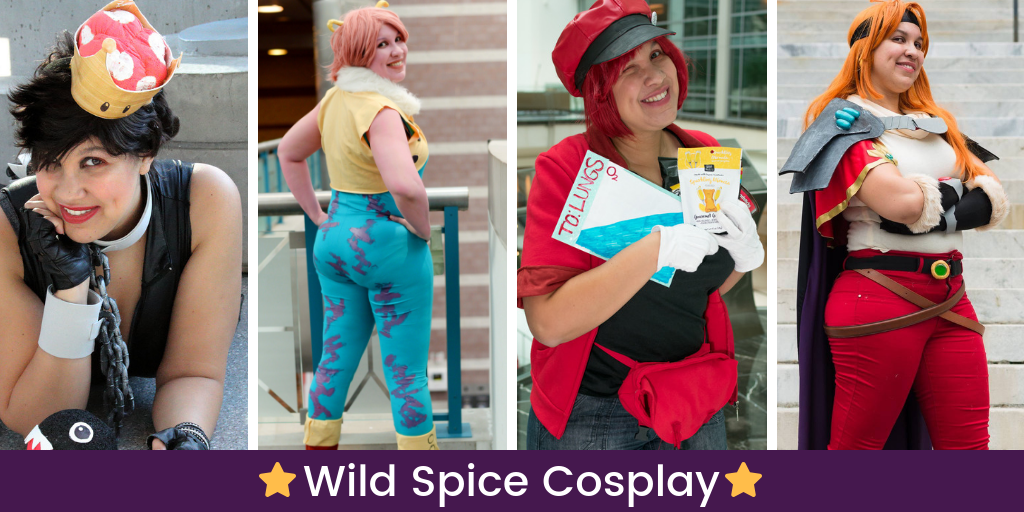 WildSpice Cosplay is a Philly native cosplayer who has been cosplaying and attending conventions as a panelist, staffer, and judge for over fifteen years, starting back in 2003. She is also known for her photography, which you can check out at www.facebook.com/wildspicephotography.

8BITAmbitions is a one woman team based in PA experimenting in the world of photography and costuming. I've been cosplaying for 11 years and doing convention photography for about 7 years. I started sewing as a way to bond with my grandmother who spent most of my childhood working as a bridal seamstress. After going to my first con in 2007 I wanted more and more from this wonderful community and I've been so thankful for the friends and opportunities this little hobby as awarded me. I hope to meet and talk to as many of you as possible at the con!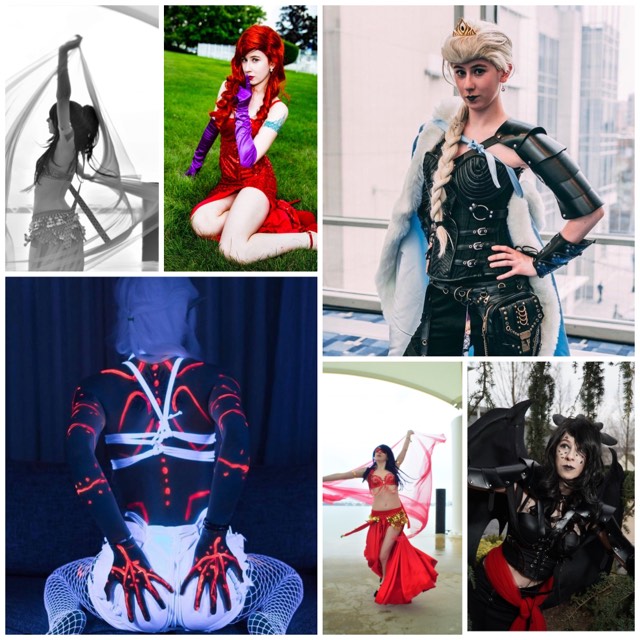 Theonetrueelsa is a Pennsylvania based cosplayer that has been a longtime attendee and panelist at SaikouCon and has now made the long awaited jump to Special Guest. Cosplaying as various video game and other pop culture characters, she is delighted to once again be a part of SaikouCon! This year she will assist the Saikou staff in helping with and hosting various panels, games and other festivities!!!