Oscar Seung hails from Lausanne, Switzerland and is a Dallas-based actor, opera singer, violinist, pianist, and conductor. Oscar is proud to represent Asian-Americans in theater, film, voice overs, and national commercials. In an effort to combat misrepresentation and underrepresentation of Asian-Americans in the arts, he created/produced/ and stars in American Dynasty - it will hopefully be the first Asian-American drama on television. The project has been screened at over a dozen domestic/international film festivals and won Audience Favorite at the Houston Asian American Film Festival, Best Screenplay at the Largo Film Awards, Best Domestic Short nomination at the Fort Worth Indie Showcase, and Best Actor nomination for Oscar at the Ouchy Film Festival.
Voice over credits include Yuri!!! on Ice (Seung-Gil Lee), Touken Ranbu: Hanamaru (Kasen Kanesada), Show By Rock!! (Oboro), All Out!! (Yutaka Shinshi), Shounen Maid (Ibuki), One Piece (Daruma), Prince of Stride: Alternative (Nanpei Aoba), Fairy Tail, The Heroic Legend of Arslan, Garo: Crimson Moon, SHIMONETA: A Boring World Where the Concept of Dirty Jokes Doesn't Exist.
Leah Clark is an American voice actor primarily associated with FUNimation productions.
This year she has been heard in the broadcast dubs of Miss Kobayashi's Dragon Maid (Kobayashi); Touken Ranbu (Gokotai); Show By Rock (Ailane); Shonen Maid (Miyako); Fuuka (Suzuka); Alderamin On the Sky (Haroma); Aria the Scarlet Ammo AA (Aria), Keijo (Ayako); Izetta: The Last Witch (Elizabeth), and Yuri On Ice (Mari).
Memorable titles and roles include Negima (Nodoka); Fairy Tail/Fairy Tail Zero (Mavis); Soul Eater (Blair); One Piece (Coby/Miss Doublefinger); Eden of The East (Saki); Baka and Test (Minami); Deadman Wonderland (Minatsuki/Hummingbird); Assassination Classroom (Kanzaki); Suzuka (Suzuka); Rosario + Vampire (Ruby); Fullmetal Alchemist: The Movie - Conqueror of Shamballa (Noah); Pokemon the Movie: Black - Victini and Reshiram (Carlita), and Pokemon the Movie: White - Victini and Zekrom (Carlita).
Leah has also worked as a script writer on such projects as; Panty and Stocking, Suzuka, Peach Girl, Baka and Test, Sasami: Magical Girl Club, B Gata H Kei - Yamada's First Time; Sekirei, and Strike Witches.
As an ADR director, Leah has worked on Sasami: Magical Girl Club; Shuffle, The Tower of Druaga, and Case Closed.
Leah's first love was theatre and she trained in music theatre at Circle in the Square in New York. She performs regularly on stages in the Dallas-Fort Worth Area. Along with regular voice work at Funimation, her voice can also be heard on industrials and video games. She supports her acting habit by working as a commercial and independent film producer.
Hey there! I'm Koralene, a cosplayer based out of PA. I grew up in the town of Lock Haven, where cosplay isn't the norm, so I only discovered it 5 years ago. My best friend introduced me to anime, so I made him go to a convention with me and I have loved it ever since.
I enjoy cosplay because I believe it brings a whole community of people together, and gives us the chance to make life long friends that have the same interest as ourselves. Many of us learn a lot of new skills and we get the chance to show off our hard work. It also lets us be our favorite characters for a weekend and bring our fantasy world we love so much into reality if only for a weekend at a convention.
I used to buy my costumes because I didn't know a thing about sewing or crafting, however I became skilled in armor and props. I also began sewing my own outfits, teaching myself along the way with internet research and a lot of YouTube tutorials. Cosplay also got me into photography and editing.
My hard work seems to be paying off as I won 2nd place in the Novice category of the Setsucon walk on, and I was the winner of Philly's Next Top Cosplayer. I am really excited to continue competing and creating, and loving every minute along the way.
Foxxy has been an avid cosplayer since the age of 14 and began modeling at 16. Growing up she focused heavily on art, competing in art shows, and even taking extra classes outside of high school. Having spent time as a cosmetology major her creative abilities have given her the chance to create impromptu costumes on the fly.
As a proud Puerto Rican she became the founder of Cosplaying While Latino, a blog dedicated to show casing Latinx and Hispanic cosplayers. Representing her community is important to her and on her down time she encourages others to enjoy cosplay as much as she does by offering advice and personal online tutorials.
As head of business networking at 8 Bit Bakeshop she can stay active in the nerdy community she greatly adores when she isn't cosplaying. Her sculpting work has been seen on Good Morning America with a cake by the 8 Bit Bakeshop team and her promotional skills have helped them become quite popular at New York Comic-Con as one of their official cosplayers. Her art background allows her to help owner Hannah Maldonado create customs treats for their clients. She has has also been featured in We Rise Mag, has judged local contests in her area, been featured as a cosplay model at several runway cosplay shows and done booth work for other companies both inside and outside of the cosplay community. Her costumes and work with Cosplaying While Latino have gained her interviews with radio show It Came From The Radio and the Daily Dot as well as others.
As supporter of Extra Life she has organized events raising money for the Children's Hospital of Philadelphia using her love of video games as a catalyst for doing some good and getting her community involved.
The Manly Battleships® are a group of fun-loving guys and gals that have formed the greatest programming group on the east coast convention circuit. Veteran panelists combine their powers with a circle of long time con-goers, otaku, and deviants to form the new titan at the front of the con scene. The Fleet's arsenal offers a lot of a lot, and a little of everything! From the "stay fun" academic to over-the-top entertainment panels; high quality times are to be had under the Fleet's banner. No matter your pleasure, there's a Manly Battleships® event that's right for you!
Taking their name from a mythical phoenix-like songbird in Filipino folklore, The Adarna [pronounced uh-darn-uh] are the first band to ever coin their genre as "Jet City Rock," due to their proximity to Seattle's Boeing Field.
Nearly five years out of the gate, The Adarna are set to embark on their 7th North American National tour, which includes their performance at Rocklahoma. Their summer 2016 national tour, The Jet City Tour, was to support the release of their recent album, How Perceptive. In Dec 2015 - Jan 2016, they were honored to perform internationally for the US troops in 5 countries in SW Asia as part of their Project Gratitude Tour. Appearing locally at Boeing's 100th Anniversary celebration, Rock n' Roll Marathon, Lakefair Festival, Rockout ALS Fests, and Wounded Warrior Benefits. This high energy group is not shy to co-align themselves with movements and organizations they believe in.
The Seattle Weekly suggests that The Adarna are "melodic, polished, and destined for rock radio." The band has been featured on MTV, Myx TV, M&L TV and about 230+ media outlets/radio worldwide including Fox stations, Sirius XM, Armed Forces Radio, and Harley-Davidson retail with music videos aired in 78 countries.
Their most recent single, "Superman," gained much success in anime and comic fandom. This resulted in the placement of the song in a new superhero video game by Risen Phoenix Studios as well as earning nominations for Best Music Video at the Fanboy Film Festival.
Their first single, "Honestly", aired to an audience of 10 million households on MYX TV, one of the largest Asian-American networks (ABS-CBN). The band earned this opportunity by being voted into the top 6 finalist.
This fiery, dynamic, and high-energy sound comes from a concoction of influences from old school rock-n-roll such as The Cult and Guns N Roses to modern rock such as Foo Fighters, Sick Puppies, Halestorm, Queens of the Stoneage, and Muse.
They've shared stages with names like Art of Dying, The Guessing Game, Smile Empty Soul, Hedwig and the Angry Inch, Windowpane, The Slants, Bobaflex, The Cliks, The Crying Spell and Burning Daylight (Lords of Acid, Powerman 5000, Cage 9 & Ministry).
Tastes Like Rock Magazine states The Adarna are "rising stars of modern rock who will find their way to the top of the heap of bands out there, so make sure you keep an eye out for them. Whether you are hard core rockers or alt or punk or even dance pop, you will love The Adarna."
In the wake of the Boeing flight path, Jet City Rock is a high energy style of rock music that is a nod to Seattle's rock music scene.
REAKT is a Japanese artist from Tokyo, Japan currently touring in North America. His music is a mix of Japanese Pop, EDM, and Hip Hop. His musical purpose is to spread his sound and message to the world.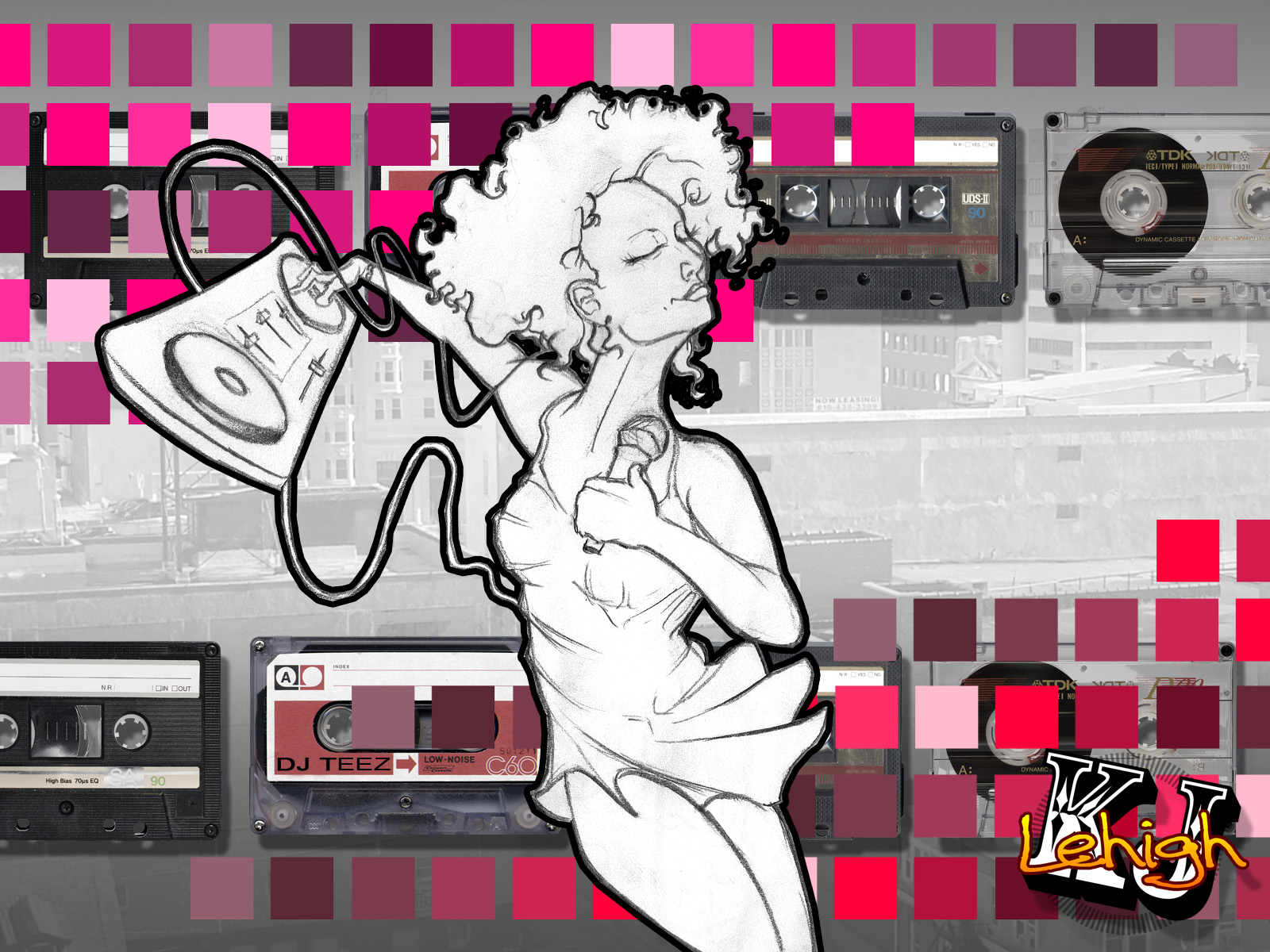 I'm a Teez of all trades.....Karaoke, Trivia, DJ! Private gigs...you name it, DJ TEEZ has got ya!
DJ Teez is a well known DJ and KJ in the Lehigh Valley area of Pennsylvania specializing in all kinds of events, parties, karaoke, private parties and more with a huge selection of music to get down and funky with.