SaikouCon 2019 Guest Stars
Fullmetal Alchemist
Fullmetal Alchemist Brotherhood
Dragon Ball Z: Tree of Might
Full Metal Panic!
Full Metal Panic? Fumoffu
Full Metal Panic! Second Raid
The Guyver: Bio-Boosted Armor
Born in Houston, Texas and started acting/singing in Opera and Musical Theatre at the age of ten. Chris began his Voice Over career in 1999 with ADV Films. He has voiced over 200 Anime titles, including iconic shows such as Dragon Ball Z, Pokemon, Fullmetal Alchemist/Fullmetal Alchemist Brotherhood, and Soul Eater.
Chris has also narrated over eighty Audiobooks, fronted a synthpop band called Paul Lynde is Dead, written a YA book about emo vampires called Scene Immortal.
Gia Moran
Yellow Megaforce Ranger
Power Rangers Megaforce
Power Ranger Super Megaforce
Ciara Hanna got started in the entertainment world when she was at the young age of 8. She traveled around Southern California singing with a local singing group, which entertained at venues such as Knott's Berry Farm, Royal Caribbean Cruise Liner, and Universal Studios. She then began an acting and modeling career at age 10. She starred in a few local plays before landing her first professional job doing a series of Commercials overseas in the United Kingdom. She was also very successful in modeling for Mattel, Robinsons May, California Halloween Costumes, Macy's, and many others on a regular basis. In her senior year of high school she tried out for cycle 13 of America's Next Top Model and out of 70,000 young women she made it into the top 16. Since then she has done many television commercials, television guest-starring roles (including roles on Hawaii Five-0, Anger Management, New Girl, and more), music videos (including Blessthefall and Sum 41), and films (including Blood Lake: Attack of the Killer Lampreys and The Unauthorized Melrose Place Story) . She also landed a role on the daytime soap opera The Bold and the Beautiful, in which she played a recurring new character named Summer.
Ciara also appeared as Brandie in All American Christmas Carol (2013), the film, starring Taryn Manning in the lead role, is currently streaming on Netflix. Following All American Christmas Carol, Ciara auditioned with over 2,500 other actors to win her best known role as Gia Moran the Yellow Megaforce Power Ranger for the 20th Anniversary Season of Power Rangers; Power Rangers Megaforce (2013), and returning as Gia in Power Rangers Super Megaforce (2014). Ciara has returned once again as Gia most recently in the 25th Anniversary episode of Power Rangers Super Ninja Steel on August 28, 2018 alongside the Ninja Steel Rangers cast, and several veteran Power Rangers actors spanning the 25 year history of the Power Rangers franchise.
Following the anniversary episode, Ciara also shot a Power Rangers vs. Street Fighter fan film for Bat in The Sun, returning as Gia alongside Jason David Frank returning once more as legendary Green Ranger Tommy. The short film crossed the million view mark on YouTube within its first three days of release.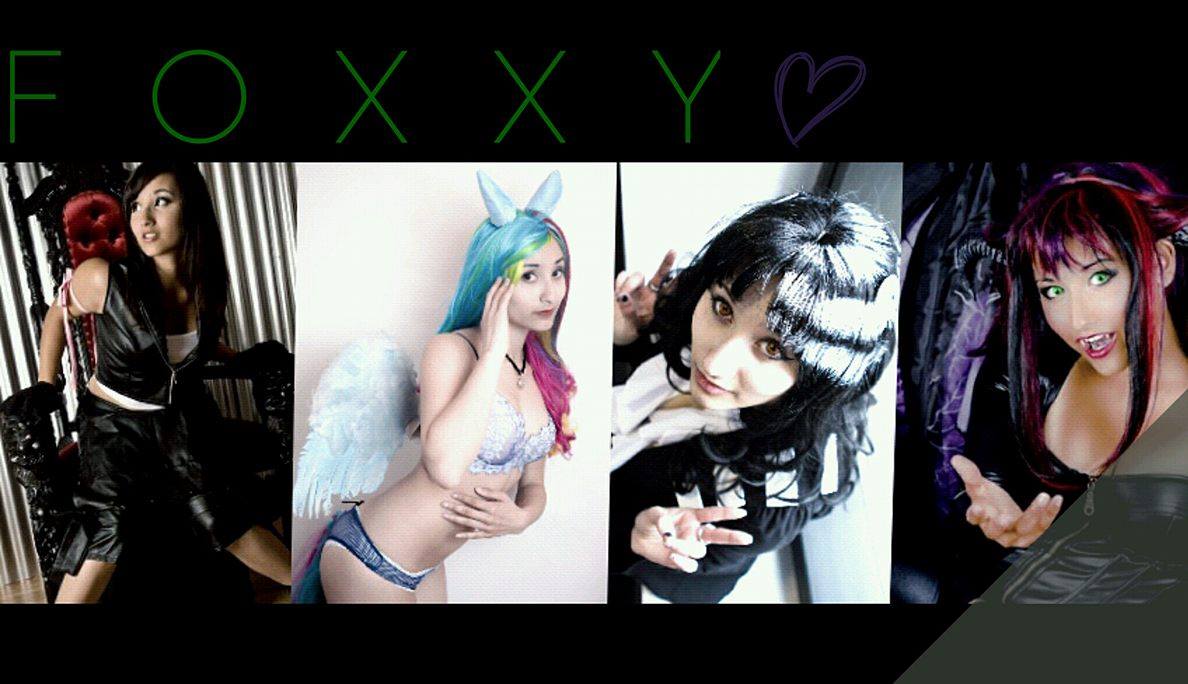 Foxxy has been an avid cosplayer since the age of 14 and began modeling at 16. Growing up she focused heavily on art, competing in art shows, and even taking extra classes outside of high school. Having spent time as a cosmetology major her creative abilities have given her the chance to create impromptu costumes on the fly.
As a proud Puerto Rican she became the founder of Cosplaying While Latino, a blog dedicated to show casing Latinx and Hispanic cosplayers. Representing her community is important to her and on her down time she encourages others to enjoy cosplay as much as she does by offering advice and personal online tutorials.
As head of business networking at 8 Bit Bakeshop she can stay active in the nerdy community she greatly adores when she isn't cosplaying. Her sculpting work has been seen on Good Morning America with a cake by the 8 Bit Bakeshop team and her promotional skills have helped them become quite popular at New York Comic-Con as one of their official cosplayers. Her art background allows her to help owner Hannah Maldonado create customs treats for their clients. She has has also been featured in We Rise Mag, has judged local contests in her area, been featured as a cosplay model at several runway cosplay shows and done booth work for other companies both inside and outside of the cosplay community. Her costumes and work with Cosplaying While Latino have gained her interviews with radio show It Came From The Radio and the Daily Dot as well as others.
As supporter of Extra Life she has organized events raising money for the Children's Hospital of Philadelphia using her love of video games as a catalyst for doing some good and getting her community involved.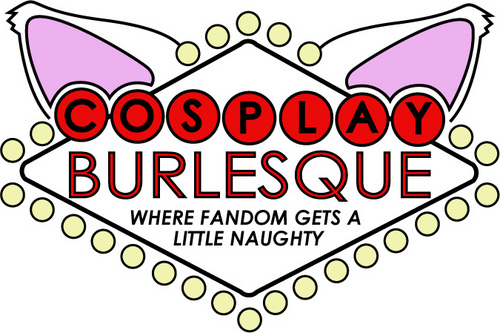 Cosplay Burlesque is the East Coast's premier burlesque troupe specializing in fandom and convention entertainment! Featuring a rotating cast of 30+ performers of all genders and orientations, Cosplay Burlesque has entertained audiences at over 40 events since 2008. We feature striptease artists, comedians, dancers, singers, sideshow, acrobats, & drag acts - all dressed as your favorite characters from TV, comics, movies, video games, and more!
Cosplay Burlesque was founded in early 2008 by Holly Ween (then Victoria Belmont). Holly felt that conventions had let their 'adult' offerings fall to the wayside as they worked to become more 'family friendly'. "I remember seeing Satoshi Kon's Perfect Blue at the first anime convention I attended. It was R-rated; you had to have ID to get in." says Holly. "Since then many cons have reoriented their programming to attract younger attendees, which is all well and good, but they haven't done much for the older crowd. I was hoping to add something new and different to the lineup."
Cosplaying for years, Holly saw the connection between the pageantry of cosplaying and the spectacle that is burlesque. She contacted Anime NEXT, a convention she had been staffing at for years prior, and asked them to take a chance on her pet project. Once the finer details had been hashed out, she collected a motley crew of performers, offered them a stage and a badge, and Cosplay Burlesque was born!
Husky Entertainment is an aspiring community aiming to bring gamers and creatives together to learn, share, and grow together. With gaming as our primary at our retail gaming lounge, we hope to offer insight and insider information for all levels of gamers. Every gamer has a moment or game they are passionate about and we want to give them a way to express and share that moment amongst their peers. Other media such as photography, videography, art, design, and more are future fields we plan to provide a community for as well. The pack has just started to move, we hope you all can join us for our journey along the way!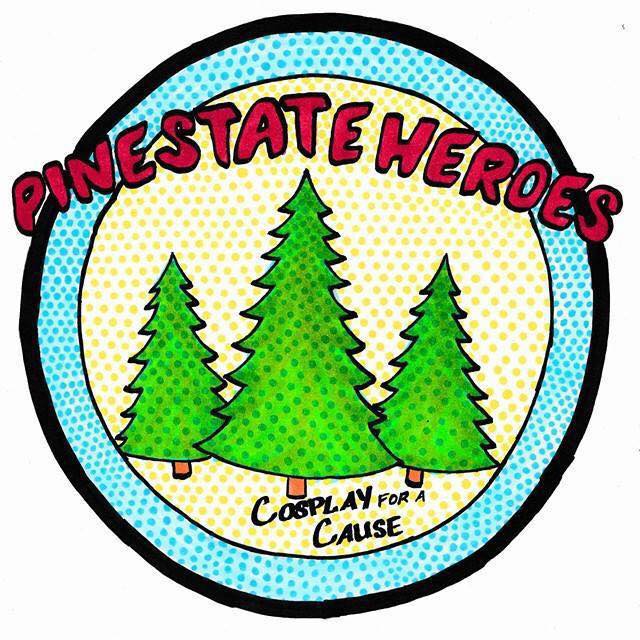 We are a small group of cosplayers who donate and volunteer our time to visit children's hospitals and other charitable functions. Cosplay for a Cause. Follow us on Facebook at https://www.facebook.com/pinestateheroes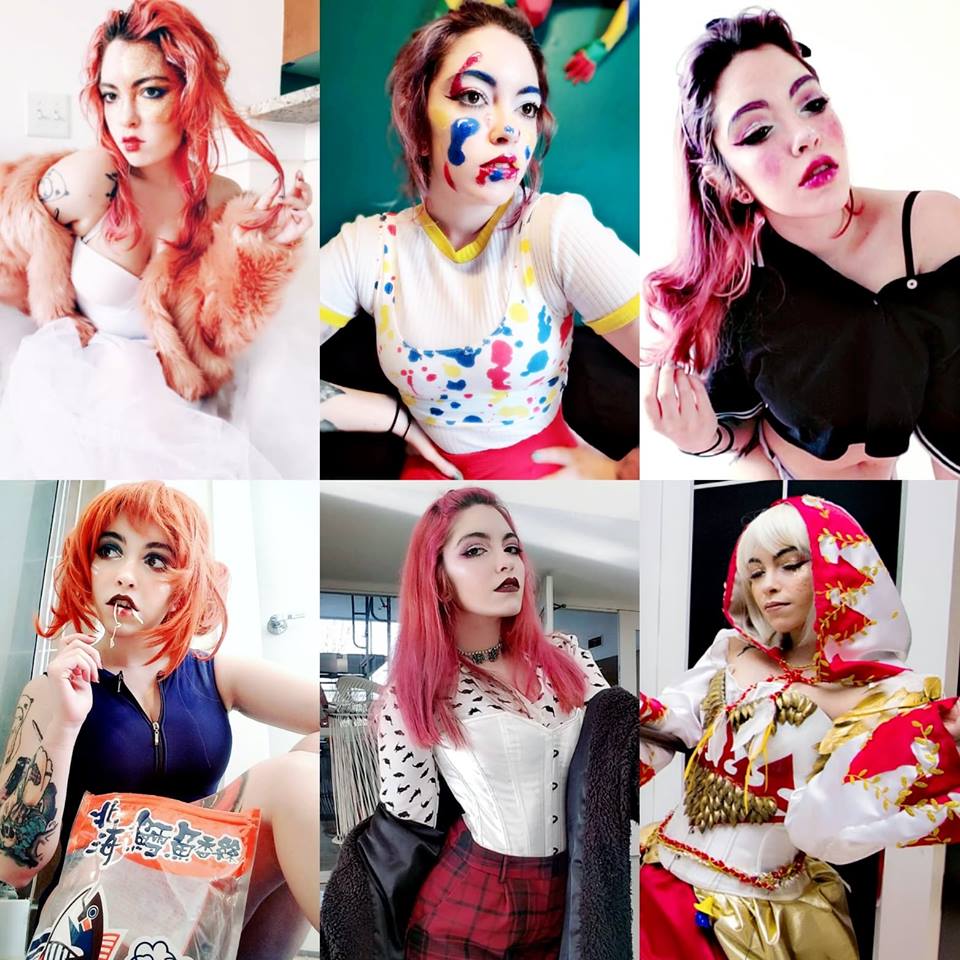 Dolly is a cosplayer, make-up enthusiast and fashionista. She has been practicing her crafts for over 8 years, while currently focusing on her branding through social media and creating her own clothing line that will drop in the coming year. Going from a young nerd loving to play video games while listening to Kpop, it's no surprise she has gained her fan base from the geek community. Which she also considers to be where her major influences on her own fashion and art truly come from.
Dolly Love has most recently joined the staff of Sher Magazine, an up and coming publication that is set to take the world by storm in 2019. Sher Magazine focuses on the art, culture, and pop culture of the LGBTQ community from New York City to across the globe.
Hello! I'm Bfarve Cosplay and I'm coming from Berwick, PA. I've been cosplaying for a little bit over a year now. I got into cosplaying after attending my first convention which was Toy Con in New Jersey. I cosplay because when I was a kid I always wanted to be a superhero! So, cosplaying makes me feel like I am a superhero! I mostly cosplay as Marvel characters, I look forward to meeting you!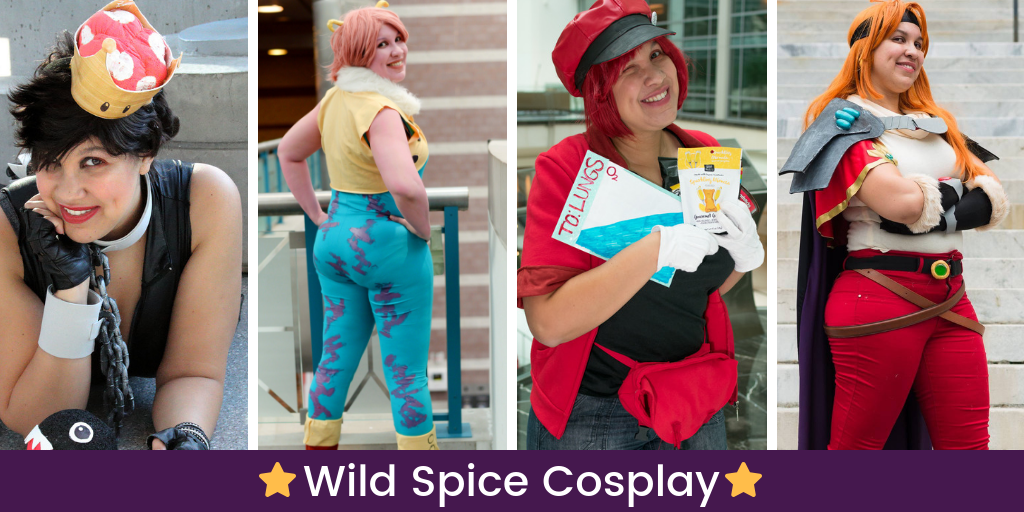 WildSpice Cosplay is a Philly native cosplayer who has been cosplaying and attending conventions as a panelist, staffer, and judge for over fifteen years, starting back in 2003. She is also known for her photography, which you can check out at www.facebook.com/wildspicephotography.

8BITAmbitions is a one woman team based in PA experimenting in the world of photography and costuming. I've been cosplaying for 11 years and doing convention photography for about 7 years. I started sewing as a way to bond with my grandmother who spent most of my childhood working as a bridal seamstress. After going to my first con in 2007 I wanted more and more from this wonderful community and I've been so thankful for the friends and opportunities this little hobby as awarded me. I hope to meet and talk to as many of you as possible at the con!