SaikouCon 2016 Guests of Honor
Jessie Pridemore, formerly known as AnimeAngel now better known as RuffleButt, is a 15 year veteran of the diverse and colorful cosplay community. A very accomplished seamstress in her own right, she has served as a character model for some of the biggest companies in the Anime and gaming industry, including Aniplex, Funimation, Bandai, NIS America, Machinima, Ubisoft among others. For conventions, she has judged numerous Masquerades and coordinated competitions of all kinds. Including judging at the 2012 Eurocosplay Championship Final in London, England. RuffleButt has also hosted several panels and open discussion forums on cosplay at many conventions from coast to coast of the US.

She has been featured in an episode of Subcultures as well as videos by Machinima and Nerdist. She also volunteers her time for the Combat Radio's Breakfast with Santa charity. Jessie is also the resident seamstress for the new season of Super Fan Build!
When not working on her latest cosplay creation, Jessie's passion is photography, with her work being included in various online and print publications including Newsweek. Jessie sews and designs professionally for Sypher Arts Studios and in 2014 starred in a Windows Phone commercial, and was featured in an issue of Airbrush Action. She also reps for Gunnar Optiks, reps and designs for Spirit Hoods, has designed costumes for Amazon.com and Obsidian Entertainment, and is a featured model for Gold Bubble Clothing.
Master of Disguise Banner courtesy of RuffleButt Cosplay
Darrel Guilbeau is currently reprising the voice of Mikado from Durarara!! in DuRaRaRa!! X2. Other recent roles include Hakuryu in Magi-The Labyrinth of Magic and The Kingdom of Magic, Amaimom in Blue Exorcist, Rikuo in Nura: Rise of The Yokai Clan and Mikado in Durarara!!. He has voiced the lead roles of Gainer Sanga in Overman King Gainer and Ichitaka Seto in I"s and I"s Pure. Other popular roles include Souske Kawara in Samurai Champloo, Osamu in Paranoia Agent, Satoshi Hojo in When they Cry, Hikari in The Melody of Oblivion, Kouji in Buso Renkin, Tandor in Moribito - Guardian of the Spirit, Shinya Yanagasawa in The Prince of Tennis, and as Sejuro in the upcoming release of Zoids Genesis. He has also lent his voice to such anime as Bleach, Boys Be..., Code Geass: Lelouch of the Rebellion & R2, Cyborg 009, DearS, Ghost in the Shell: SAC 2nd Gig, GunxSword, Kamichu!, Koi Kaze, Rumiko Takahasi Anthology, Space Pirate Captain Harlock, and Stellvia.
In the video game world he recently voiced Yue Jin & Xu Shu in Dynasty Warriors 8. He has also voiced Viewtiful Joe in Marvel vs Capcom 3 and Ultimate Marvel vs Capcom 3, Layle in Final Fantasy Crystal Chronicles: The Crystal Bearers, Wylfred in Valkerie Profile: Covenant of the Plume, the Main Scepter in Culdcept Saga, Taishi Ci in Dynasty Warriors 6, Nagamasa Azai/MitsuhideAkechi in Warriors Orochi 1 & 2, Lekius in Dawn of Mana, Werman/Duran in Avalon Code, Shu in Blue Dragon Awakened Shadow as well as various voices in Radiata Stories, Legendary, Fantasy Earth Zero and Turning Point: Fall of Liberty.
Darrel has also done voice overs for live action and animated films, most recently as the golden retriever puppy Snoozer in Golden Winter, with Hayley Duff, The Swan Princess: A Royal Family Tale, Lego Friends, and in the sci-fi film The Gunrunner Billy Kane. Other films include Red Water with Lou Diamond Phillips, Witless Protection with Larry the Cable Guy, Bam Bam & Celeste with Margaret Cho, and the Korean comedy Attack of the Gas Station.
As an actor, he has had roles on stage, screen, TV, the web and in commercials. He is currently co-starring in the upcoming film LBJ with Woody Harrelson, directed by Rob Reiner. You can also check him out on YouTube in Bozo's episode Dummy as a crazed ventriloquist. Darrel has also had roles in Windtalkers directed by John Woo, Alias with Jennifer Garner, The Comeback with Lisa Kudrow, and Nickelodeon's Victorious, Gene Simmons' Family Jewels, You Snooze You Lose with Jamie Farr, Saved By The Bell, Lauderdale, Silent Night Deadly Night Part 2, Murder in Law and playing Dr. Coleman opposite other anime notables such as Vic Mignona, Todd Haberkorn and Mythbusters' Grant Imahara in Star Trek Continues now online.
From Animation to Anime to Video Games, Kari Wahlgren is one of the top voices actresses in Los Angeles. Her first role as Haruko in FLCL remains a fan favorite, and her voice can be heard in Emmy and Academy Award-winning animated films and TV shows. For a full list of Kari's credits, visit her IMDB page at: http://www.imdb.com/name/nm1312566/?ref_=nv_sr_1
Major Animation Roles Include:
Chloe Carmichael in The Fairly Oddparents

Tigress in Kung Fu Panda: Legends of Awesomeness

Jessica/ Rick's Spaceship in Rick and Morty

Shandra Jimenez in Gravity Falls


Starfire in Justice League VS. Teen Titans movie




Charmcaster in Ben 10

Emma Frost in Wolverine & The X-Men




Li'l Suzy in Phineas and Ferb



Anka in Archer

Enchantress and Jane Foster in Avengers: Earth's Mightiest Heroes


Saturn Girl in Lego DC Comics Superheroes: Justice League Cosmic Clash



Mina in Bunnicula
Letta Turmond in Star Wars: The Clone Wars
Major Anime Roles Include:
Haruko in FLCL

Fuu in Samurai Champloo


Saber in Fate Zero and Fate Stay Night



Celty in Durarara

Kagami in Lucky Star



Tayuya in Naruto
Anemone in Eureka 7

Robin in Witch Hunter Robin

Rip Van Winkle in Hellsing

Aranea Highwind in Final Fantasy XV
Jedi Female Knight in Star Wars: The Old Republic

Ashe in Final Fantasy XII

Tessa in Skylanders

Proctor Ingram in Fallout 4

Vex in Skyrim

Caithe in Guild Wars 2

Raine in Tales of Symphonia

Emma Frost in Marvel Heroes (MMO)

Arcee in Transformers: War for Cybertron

Helen in Wizards of Waverly Place

Dream of a career in voice over for video games and animation? Voice actor & animation voice over teacher Dino Andrade of WORLD OF WARCRAFT and BATMAN: ARKHAM ASYLUM fame presents a fun, interactive, audience participation master class workshop in creating and developing original voice over characters for all areas of animation from animated features to video games!
How to create and develop animation voice over characters

"Road-testing" techniques for sustaining the characters you develop

Methods for turning each new character into many

How to instantly recall all of your characters, anytime, anywhere

VO acting techniques you must know to get the most out of your characters

Whether participants/attendees have lots of acting experience or none at all, everyone is guaranteed to have a blast at this interactive, fun, informative and enlightening peek into how everyone's favorite animated characters were created!
ACTOR/TEACHER DINO ANDRADE'S CHARACTER WORK INCLUDES:
Mimiron, Mekkatorque, Professor Putricide, The Mad Bomber and more from WORLD OF WARCRAFT & HEARTHSTONE
The Scarecrow from BATMAN: ARKHAM ASYLUM
The Reaper & The Hairbangers from BRUTAL LEGEND

Sakakibara from GHOST IN THE SHELL: STAND ALONE COMPLEX

Kenshin The God of War from SENGOKU BASARA: SAMURAI HEROES

Klik from POCKET GOD

Ragou from TALES OF VESPERIA

Plus featured work on CALL OF DUTY, HELLSING ULTIMATE, SOPHIA the 1st, WOLF'S RAIN, REVISIONED TOMB RAIDER, JIMMY KIMMEL LIVE…and much more!

SaikouCon 2016 Musical Guests
Taking their name from a mythical phoenix-like songbird in Filipino folklore, The Adarna [pronounced uh-darr-nuh] are the first band to ever coin their genre as "Jet City Rock (Jet Rock)."
Four years out of the gate and The Adarna have completed 5 North American National Tours while averaging 80-120 shows a year. Their recent national tour, The How Perceptive Tour, consisted of venues, colleges, and conventions (anime, comic & sci-fi) to support the release of their new album, How Perceptive. In Dec 2015 - Jan 2016, they were honored to perform internationally for the US troops in 5 countries in SW Asia as part of their Project Gratitude Tour.
The band has been featured on MTV, Myx TV, M&L TV and about 220+ media outlets/radio worldwide including Fox stations, Sirius XM, Armed Forces Radio, and Harley-Davidson retail. The Adarna's music videos are being aired in 78 countries and amassed an incredible 12K fan base in a short period of time.
This fiery, dynamic, and high-energy sound comes from a concoction of influences from old school rock-n-roll such as The Cult and Guns N Roses to modern rock such as Foo Fighters, Sick Puppies, Halestorm, and 30 Seconds to Mars.
The backdrop of The Adarna is a puzzle of cities, bands, craigslist ads, and finally, their debut EP (self-titled, 2012). The core of the band is built on rock-n-roll, sweat, and rebirth. The Seattle Weekly suggests that The Adarna are "melodic, polished, and destined for rock radio." They've shared stages with names like Hedwig and The Angry Inch, Smile Empty Soul, Art of Dying, Fail Safe Project, The Slants, The Crying Spell, The Cliks, Bobaflex, Ionia, Uzuhi, Peelander Z, Windowpane, and Burning Daylight (Lords of Acid, Powerman 5000, Cage 9 & Ministry).
Their most recent single, "Superman," gained much success in anime and comic fandom. This resulted in the placement of the song in a new superhero video game by Risen Phoenix Studios, to be released in 2016.
Their first single, "Honestly", aired to an audience of 10 million households on MYX TV, one of the largest Asian-American networks (ABS-CBN). The band earned this opportunity by being voted into the top 6 finalist.
Tastes Like Rock Magazine states The Adarna are "rising stars of modern rock who will find their way to the top of the heap of bands out there, so make sure you keep an eye out for them. Whether you are hard core rockers or alt or punk or even dance pop, you will love the Adarna."
REAKT is a Japanese artist from Tokyo, Japan currently living in the USA. His music is a mix of Japanese Pop, EDM, and Hip Hop. His musical purpose is to spread his sound and message to the world.
Bitter End (NYC)

Sidewalk Cafe (NYC)

Symphony Hall (Boston)

Japanese Language School Festival (Boston)

Akasaka Blitz (Tokyo)

Club Asia (Tokyo)

Aoyama Gakuin University School Festival (Tokyo)

With very little to do these days…3 adolescents, whom lived on the outskirts of Allentown, decided to form a band. This band is DEPRIVED.
Deprived is an Hard Rock/Alternative/Punk/Grunge band consisting of, Mike Schaffer on guitar and vocals, Chad Marinkovits on bass and back-up vocals, and Donald Petersen on drums and back-up vocals.
Now let's take a step back in time shall we, to see how all of this got started. Originally, the line-up consisted of Matt Schweibinz on guitar and vocals, Mike Schaffer on guitar and vocals, and Rich Schaffer on drums playing under the name, "The Flaming Skulls". They gained a small following from being a cover band, but Mike and Rich wanted more. Therefore, in mid 1999, they parted ways with guitarist Matt Schweibinz, because of musical differences. In early 2000, the remaining members of The Flaming Skulls changed the name to Blister. And in December of 2000, Ian Ryczak was brought aboard as the bassist/back-up vocalist, completing the line-up. In mid 2002, Blister changed their name to Deprived, which is what it will always stay. They played show after show and even recorded the 5 song EP entitled "Thanks For The...PAIN!!" But sadly in October of 2004 after many years together, Ian and Rich decided to part ways with Mike to form a new project under a different genre of music.
After a few painstaking months of Mike trying to put Deprived back together with new members, trying out for different bands, he just couldn't find anything nor anyone. Finally in the new year of 2005, he got in contact with a man by the name of Vince. Shortly thereafter they started jamming together trying to find a new drummer to once again complete the line-up.
After many failed attempts they finally got a hit from a young man by the name of Dan Andree from an ad they put in the Pulse Weekly. After jamming out with Dan on the first night on March 17th, 2005, Dan was asked to join the band. After many shows and a very poorly done 5 track unreleased EP, Vince decided to leave the band due to personal reasons in very early September of '05.
Ian was brought back for a very short time to cover some shows that had already been booked, but sadly left again to regroup with his other project. After just a short 2 or 3 weeks, Ovlo's manager came forth with a possible replacement on bass and back-up vocals. She let them know about a guy named Austin Kitchen (former bassist of Sick Cell). The first night he strapped that bass on, he was in!!
Sadly things didn't go too far with that line-up. After 1 show in 2006 and MUCH tension in the band, they called it quits.Mike took the next 2 years off from music to focus on getting some things straightened out.

In August of 08 Mike got a call about booking a show at the Sterling Hotel in Allentown, PA. Having no band he was eager to try and make something happen. He gave 2 phone calls that day. 1 to the original bassist Ian, and 1 to the original drummer Rick. Both said they were on board to get back together as their other project is on an indefinite hiatus. They were IN!! After a reunion show in Nov 08, Rich went on to have a beautiful baby boy and hung up his drum sticks for good. Ian moved to Scranton, which once again left Mike pondering as to what to do. Mike again took 3 years off of music to focus on other things as well. In '11 he decided once more to get this band off the ground!In late 2011, Mike got a break from using an ad on Craigslist. First came along Chad Marinkovits on Bass and Back-up Vocals. Just a few short weeks later, Charles Kicska answered the ad as our Drummer. Deprived was REBORN!!!

This line-up started playing shows by March of 2012. This line-up was strictly about playing all original material to once again get our name out there. Since pretty much not playing consistently since '05, they had lost a few fans along the way. So it was a huge rebuilding time for their fanbase. This line-up wouldn't last very long, as Charles Kicska left on good terms on May 10, 2013 to join local band Scars of Bourbon as their Bass Player. So Mike and Chad went looking for a new man to take control of the drum kit!!!
Their answer came very quickly. Shortly after Mike posted an ad looking for a new drummer, Donald Petersen (formerly of Creator's End and Black Fate) came to the rescue. Donald showed up to the audition and had down 95% of Deprived's set list. He was a sure fit!!!! Two months later and shows are already being booked. So come on out and support Deprived like you (THE FANS) have always done!!! Without you guys, we are nothing!
Deprived is an original music band. They write their own material, but do a few covers here and there. Deprived has played numerous shows and benefits thus far. The more Deprived seem to play, the bigger their fan base becomes. This sure is one band to be on the look-out for!



To try and paint a picture of what Deprived sounds like, try and picture what they have been told they remind people of…

Deprived sounds like a mixture of Nirvana, Mudhoney, Seether, Flipper, Chevelle, Stone Sour, Soundgarden, and The Velvet Underground, all rolled up into one nice neat little package.
Deprived has played numerous shows and are looking forward to playing thousands more. Again, with every show they play, the bigger their fan base becomes. Deprived has played with numerous bands, including: 20til8, Akley Kid, American Sugar Bitch, Apocryfiend, At Your Own Risk, Below The Heavens, Blind Theory, Bongzilla, Buck 2 Eighty, Cherry Fix, Close Minded, Color of Valor, Copper Penny, Cromwell Incident, Demon Dog Sperm, 8th, Ellempee, Enamored, Far From Over, Fo A Cha, Half Life, Hell Within, Idol Eyez, Infernal Opera, Jaded Son, Jennifer Listen, Just If I'd Rage, Lacerate, L.A.M.e, Monster Magnet, No Remorse For The Fallen, Overlook, Ovlo, Pinkweed, Pool of Thorns, Poppy Cock Babble, The Preps, Project Moham, Pr$ph$t, Red Hill, Rid of Waste, Rooted, The Shakes, Sick Cell, Skalped, Soraia, Sound of Silence, Stasis, Stik Figure, StillFrame, Stimulis, SuperTruck, Terminal Inertia, The Autumn Offering, The Human Abstract, Thunderchief, Top Daeh, Type 14, Vanilla Ice and Von Kull. They hope to, as well as look forward to, playing with plenty more bands in the next few months to the next few years!

Deprived does not intend to stop anytime soon. They are constantly looking at breaking new barriers; both with their song writing and lyrics. Deprived isn't going to stop until they have made a name for themselves. Even then, they hope to keep on pushing forward!

Look out for Deprived....Coming to a town near YOU!
...I remember where I was, when the Ugly virus started... As I thought to myself while driving away in the 69 Buick. Never knowing where I was going. I recall the memory of the day I last visited Fat Lou and heard the obscure noise being broadcast over the radio. Lou was suspicious that the noises where part of a plan for Aliens to take over the World! He thought that by using this special drum set he could disrupt the radio broadcast and save the planet. ...And then they came for us... Suddenly, a horde of Zombies breaks through the basement door. Tearing Fat Lou apart! Staring helpless, all I could think of was "Where the fuck is this drum set". Before I could react, the Zombies came for me. I was lucky to escape that day. ...Dan and I... We're now on our own to find this drum set, as an evil looking rat rod Buick comes racing towards us. "Where ya headed?" the woman screams over the roar of the exhaust. Dan looks at her and replies; "We're looking for my drum set". The drivers expression changes and say's "Get in! I have someone for you to meet". ...The 8th floor... The rat rod came to a screeching halt. The driver barked "8th floor" immediately peeling off, leaving us in the middle of a once vibrant Time Square, New York City. Standing in front of Premier Studios on 7th Ave, we could hear the roar of a now distant engine stirring all of the Zombies. We quickly found ourselves surrounded and defenseless with flesh eating New Yorkers. Just when it seemed the end was near, a man kicked open the lobby door... ...He had a bass... The man grabbed the bass from his back and began playing. The frequency's that came out were making the Zombies head's explode in all of the surrounding area! It was amazing. He pushed us into the lobby of the building, looked at us both, smiled and said "My names Ray" as the elevator doors open and we shuffled inside. ...Tupac's left n**!... "You know, this is the elevator where Tupac lost his left n**!?" exclaimed Ray! Me and Dan looked at each other and began laughing as the elevator doors opened. Something we hadn't done in a while. Ray led us down a hallway covered in Gold & Platinum records of once great artists. ...The Wizard... At the end of the hall we began hearing a familiar sound coming from the last door. It was Dan's drum set. The doors of a beautiful studio opened and standing before us was Kevin "The Wizard" Giegel. He greeted us with a smile and said "So you're the musicians!". We walked into his lab as the door came slamming shut behind us. ...It all starts here... Surrounded by Zombies, we carry on. Experimenting with the sounds that shall awaken the dead souls. In hopes to Take Away The Ugly!
SaikouCon 2016 Featured Guests
Hey there! I'm Koralene, a cosplayer based out of PA. I grew up in the town of Lock Haven, where cosplay isn't the norm, so I only discovered it 3 years ago. My best friend introduced me to anime, so I made him go to a convention with me and I have loved it ever since.
I enjoy cosplay because I believe it brings a whole community of people together, and gives us the chance to make life long friends that have the same interest as ourselves. Many of us learn a lot of new skills and we get the chance to show off our hard work. It also lets us be our favorite characters for a weekend and bring our fantasy world we love so much into reality if only for a weekend at a convention.
I used to buy my costumes because I didn't know a thing about sewing or crafting, however I became skilled in armor and props. I also began sewing my own outfits, teaching myself along the way with internet research and a lot of YouTube tutorials. Cosplay also got me into photography and editing.
My hard work seems to be paying off as I won 2nd Place in the Novice category of the Setsucon 2015 walk on, and I was the winner of Philly's Next Top Cosplayer. I am really excited to continue competing and creating, and loving every minute along the way.
The Gamer's Edge Comics & Gaming

The Gamer's Edge, located at 580 Main Street, Stroudsburg, PA 18360, is an inclusive gaming establishment. We encourage gaming for all ages for both personal and educational purposes. The Gamer's Edge caters to all skill levels from pro to beginning, always ready to help and always stocked with a wide array of gaming supplies from all types and genres of tabletop games, CCGs, vintage video games, and vintage video game systems and accessories. For more information visit www.facebook.com/TheGamersEdgeStroudsburg.
The Gamer's Edge Comics and Games will be hosting the tabletop gaming room at SaikouCon 2016. The Gamer's Edge crew will teach interested people how to play, show some basic strategies for the games, and have the games available for purchase (while supplies last). Each game hosts a set maximum number of players, but each session can handle more than one demo. They will have players play one game then allow other players to come in and play the same game. For CCGs, they will have several pairs playing at once.
Cosplay Burlesque is a performing arts group of burlesque performers and cosplayers dedicated to combining the two for your entertainment. Their mission is to take the characters fans already enjoy and make them naughty through a humorous and provocative stage show. There is no fandom that they leave untouched in their quest for great source material. They are fan fiction come to life!
Cosplay Burlesque is the East Coast's premier burlesque troupe specializing in fandom and convention entertainment! Featuring a rotating cast of 30+ performers of all genders and orientations, Cosplay Burlesque has entertained audiences at over 40 events since 2008. We feature striptease artists, comedians, dancers, singers, sideshow, acrobats, & drag acts - all dressed as your favorite characters from TV, comics, movies, video games, and more! For more visit www.cosplayburlesque.com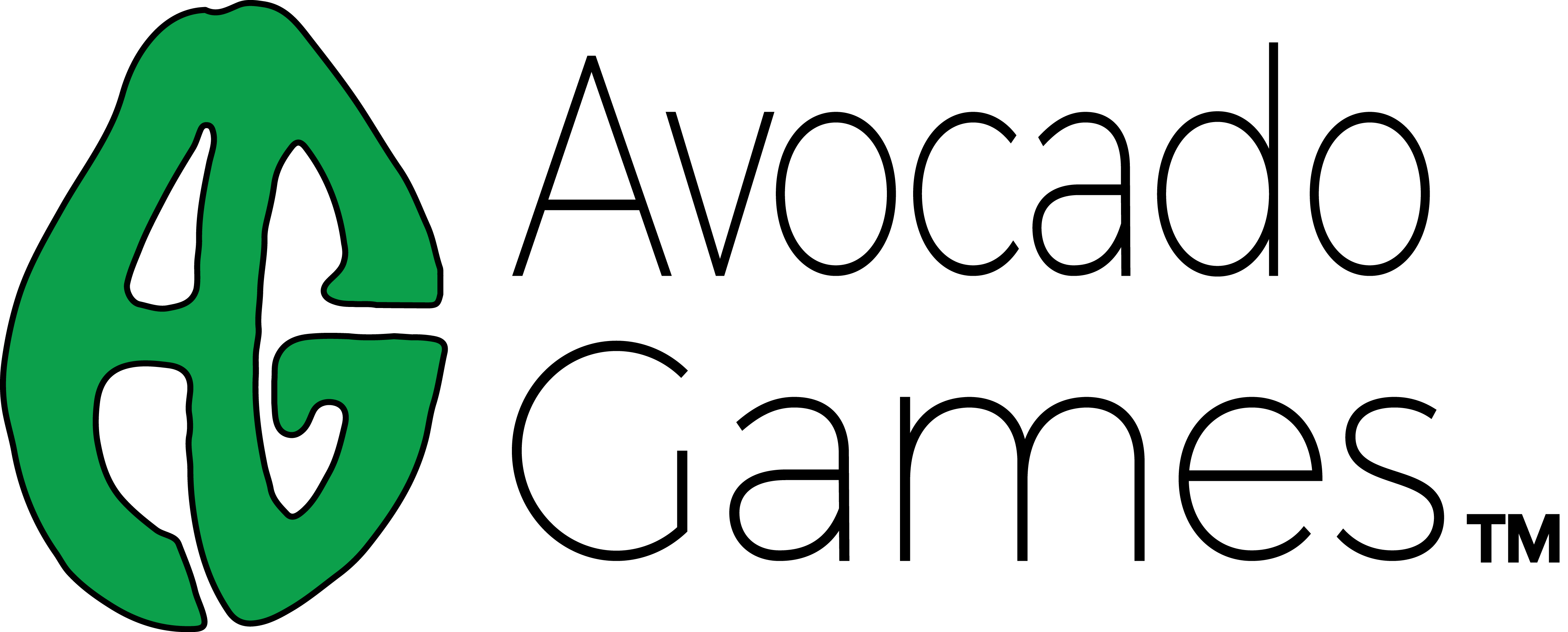 All games in the market have two jobs to fulfill; to entertain and to educate. To achieve these two ideals, we believe that a company needs three things: a solid core, a hearty meat and a textured skin. We understand the process of gaming comes from the center and progresses till we have the box and everything inside. This process is where we get our name: Avocado Games. From these layers, we strive to produce quality games that are engaging, elegant, fun, and thought promoting. Understanding a responsibility to our clientele as well as to our designers, we hold ourselves to a higher standard than we would expect from anyone else.
Avocado Games will be presenting their original creation, Party Heroes, to all pre-registered attendees of SaikouCon 2016 at no extra cost! Extend your cosplay with Party Heroes! Customize a set for a convention-long game. Compete (in costume or out) each day for free prizes. A Final Showdown to be held at 5pm Friday and Saturday in the Game Room. The Ultimate Showdown to be hosted at the closing ceremony. Who will take home the victory this year?

More than geeks with a camera! We've all seen it before. A fantastic costume shot against a hotel or convention center wall, the flyers taped there demanding equal attention. It breaks the illusion that the cosplayer is somehow actually the character they are so lovingly portraying. But what if we could put them in an environment conducive to their character, completing the fantasy? That's what Sci-Fi Photo Guys is all about! Cosplayers spend hundreds of hours and sometimes thousands of dollars bringing their dreams to life. We provide them with a photo worthy of their time and dedication. For more on the Sci-Fi Photo Guys visit www.scifiphotoguys.com!
Foxxy has been an avid cosplayer since the age of 14 and began modeling at 16. Growing up she focused heavily on art, competing in art shows, and even taking extra classes outside of high school. Having spent time as a cosmetology major her creative abilities have given her the chance to create impromptu costumes on the fly.
As a proud Puerto Rican she became the founder of Cosplaying While Latino, a blog dedicated to show casing Latinx and Hispanic cosplayers. Representing her community is important to her and on her down time she encourages others to enjoy cosplay as much as she does by offering advice and personal online tutorials.
As head of business networking at 8 Bit Bakeshop she can stay active in the nerdy community she greatly adores when she isn't cosplaying. Her sculpting work has been seen on Good Morning America with a cake by the 8 Bit Bakeshop team and her promotional skills have helped them become quite popular at New York Comic-Con as one of their official cosplayers. Her art background allows her to help owner Hannah Maldonado create customs treats for their clients. She has has also been featured in We Rise Mag, has judged local contests in her area, been featured as a cosplay model at several runway cosplay shows and done booth work for other companies both inside and outside of the cosplay community. Her costumes and work with Cosplaying While Latino have gained her interviews with radio show It Came From The Radio and the Daily Dot as well as others.
As supporter of Extra Life she has organized events raising money for the Children's Hospital of Philadelphia using her love of video games as a catalyst for doing some good and getting her community involved.
SaikouCon 2016 Special Guests
Cloudsofsand is a 10 year cosplay veteran and has attended over 50 anime conventions all over the United States and has done over 50 unique cosplays. She has had features on Epic Cosplay, Cosplay Amiino and an upcoming issue of iCosplay Magazine. She has also hosted and run multiple panels on cosplay and other various subjects at conventions. While still new to seamstress work and cosplay competition, Cloudsofsand has been making her own props from wings to swords to staves and all in between throughout her years of cosplaying.
Cloudsofsand is an artist through and through in both videography and photography. She is also a talented and accomplished AMV artist. Having made AMVs in the hundreds, she have over 1500 subscribers on YouTube and nearly 1 million views. Cloudsofsand has also won several AMV contests up and down the East Coast, and has been a finalist at some of the biggest conventions on the coast including Otakon and Katsucon. She is also a cosplay photographer with shoots at conventions all up the coast.
celsius is a long time cosplayer (since 2003) and has attended over 50 conventions, has over 110 cosplays, conducted over 15 panels, co-authored a book entitled How to Avoid Hara-kiri: A Guide to Surviving Anime Conventions, was featured in the first edition of Cosplay in America, and a category winner of ATLUS-o-Weenie contest.
If you can find her at conventions, she's usually cosplaying the main character of an obscure series, a non-main character of a popular series, the main character of a popular series in an outfit that may have seldom appeared, or from a series that might have been popular three or more years prior.
celsius is a big advocate of one simple fact: cosplay is for everyone. It's understood that while it may not appease everyone, remember that you're doing it for you and no one else. Because of this, she runs panel in a sense of giving back to the community; to help those who have struggle with the idea of cosplay or have trouble with knowing where to start.
The subject of her panels can range anywhere from otome games, basic to mid-level topics of cosplay, and cosplay photography – just to name a few. She runs the panels as a Q&A session with elements of an open forum with the attendees in mind: if you want to know, just ask. At SaikouCon alone, she ran previous panels on cosplay and cosplay photography and also hosted the charity auction.
When not working or being involved in the convention and cosplay world, she's normally catching up a disastrous backlog of video games, learning Korean, and writing for Seoulbeats, a Korean entertainment site.
You can find celsius at the following sites:
Pleasant Nightmare Entertainment
A performance art troupe for the impure of heart. Scintillating sinners, debaucherous dames, and naughty nerds of all genders and orientations, welcome! From the skinny and sexy to the voluptuous vixen, we'll have you all. That includes you gentlemen folk as well!
Not only do they perform fun burlesque shows, but they also host panels on a wide variety of topics pertaining to cosplay, and Japanese fashion convention etiquette, parody fanfiction, fitness and more!