Regarding Pre-Registration Attendee Refunds and Merchant Registrations for SaikouCon: I apologize sincerely that your refund will not be immediate, and that this message is later then the August 10, 2021 date announced on the convention website and Facebook, I have been in meetings with my legal counsel every day since August 9, with a final meeting earlier today; August 20. At Counsel's urging I have not sent these messages or made social media posts until we came to an agreement regarding whether or not I would be declaring bankruptcy due to the unavoidable cancellation of SaikouCon 2021 following the 2020 cancellation thanks to the Coronavirus Pandemic and the cancellation of all future years of SaikouCon as well as all side events tied to SaikouCon.My attorney has urged me to declare bankruptcy, but I wish to make this right instead. Unfortunately the convention is unable to refund all pre-registrations at once as the various cancellation fees for each cancelled year was in the thousands between cancelled flights for guest stars, guest star appearances, hotel rooms, non-refundable venue fees, non-refundable AV equipment rentals, and table rentals for our merchants. It actually costs more to cancel a show than completing a show. The convention is trying to make this right for each attendee and each merchant, but I must ask you to be patient and work with me as I liquidate all of my personal assets to accommodate issuing the refunds, a number of refunds will be issued each month as the sales of my assets are made, paychecks from my upcoming full time and part time jobs will be used to issue refunds to everyone still owed refunds as well. The August allotment of refunds have been issued at the time of this message. The next round of refunds will be in September 2021 near the end of the month, they will be issued in order of badge purchase from earliest for SaikouCon 2020 in late 2019 and early 2020 forward to those that pre-registered for SaikouCon 2021.

My attorney has begrudgingly acquiesced to this arrangement, however, should claims be raised against me he will declare bankruptcy on my behalf as soon as any claims are made known to him.

To be realistic in timeframe, it will take me 16-24 months to repay every single person that pre-registered as an attendee and registered as a merchant SaikouCon 2020 and SaikouCon 2021, I am hoping for sooner than that; but with closing the convention completely I am already being denied business and personal loans I have applied for to remedy this situation as I have no collateral in the form of real estate or any vehicles I own.

Once more, I ask for patience, there is a huge misconception that all registration fees are kept in a huge money bin ala Disney's Scrooge McDuck character or that the convention has made millions over the years of operation, but that is sadly not the case. Registration fees are used as working capital throughout the year to rent the above mentioned tables, AV equipment, venue fees/rent payments, in rare cases advance partial payments to guest stars, airfare for guest stars etc. and has been since SaikouCon began; the convention has only ever made enough revenue each year to pay for itself and begin the following year's payments out to hosting venues. 99% of the above is non-refundable and uninsurable when cancellations happen due to the pandemic and the increasingly unsafe environmental conditions of the world; this is the sad truth and nature of event running. On a personal note, I ask for patience again as I am ending an event that has taken quite truthfully all of my blood, sweat, tears, effort, and mental fortitude since May of 2012 when I began planning the first show. You may be losing a stop on your summer con plans, but I am losing a career that I have lived my life for and around for a decade.

Once your turn in the refund queue has come, I will contact you again (following your email messages that will be begin being sent tomorrow, August 21, 2021 with all of the above information) to confirm your mailing address that you provided with your pre-registration payment to ensure you receive your refund via cheque as our credit processor PayPal only allows direct refunds to your credit/debit card for 180 days from payment date.
Michael MeadeFormer Con Chair
It is with a heavy heart and sincere apology that I must announce the cancellation of SaikouCon 2021. There is no way for the convention to go on this year, we simply do not have enough programming to move forward, for panelists that have made their anger known through several posts to the SaikouCon! Unoffical Facebook Group that they did not receive emails concerning their panels in the timeline I announced earlier this year, after two extensions of panel submissions, I apologize you did not receive your status notifications on time. Many panelists withdrew their submissions over the last two weeks as the Delta Variant of Covid-19 continues to grow in infection rate across the country before I could even get your status messages out. There are currently only 15 panels that have not withdrawn before I could make contact, to put that number in perspective for new attendees, we had 19 panels for the Saturday of SaikouCon 2019 alone. These withdrawals have caused me to rework our programming schedule several times, and as I have explained several times in the past, our programming schedule is worked out before notifications are sent because of the limited space we have for panel presentations and the attempt to maximize the space without overlap or too much delay between panels.Even with the reworking and factoring in guest star panels, we just don't have enough programming for a three day convention and so close to the show there really is no way to bring in enough to make a full day let alone a full weekend.
If you have room reservations at the Mountain Laurel Resort, please call in to cancel your rooms. I know not many of you were able to book rooms with them this year as I have been told by a few attendees that they were told by the reservations department that the resort double booked several rooms due to the presence of another group they have contracted for occupancy on what was going to be SaikouCon's weekend. SaikouCon is not liable for the resort's reservations department, for that I apologize as well, I was not made aware until the end of July what had happened at the resort in that regard.
Cancellation messages and details will be sent out to all attendees, merchants, remaining panelists beginning this Tuesday, August 10 after I have cancelled all our equipment rentals and spoken to the convention's legal representation. This year's difficulties, including the shutdown of the convention email for several months in 2020 and again in 2021 due to spam reports that caused registration confirmation messages for attendees and merchants to be severely delayed up to this cancellation which has been a point of justified anger from many attendees and merchants (I know who has been making the spam reports against the con e-mail address, thank you for adding to the difficulties of restoring the convention after the 2020 cancellation), the blocking of my ability to message and post on SaikouCon's Facebook profile for several months, again seemingly from spam reports against the con profile (messages were locked and all my posts were displaying as being from my personal Facebook, which does not show up on the timeline of anyone that follows the con page), being locked out of the convention's Instagram since the end of last August which continues now for some reason even the Facebook/Instagram tech department can't figure out. In the realization that these difficulties have made our operations face insurrmountable blockades, SaikouCon will not be returning again. For many this will be frustrating or upsetting, for some a sign of relief it seems, and for a few a victory that SaikouCon will not be returning. The con website and social media profiles will remain intact, only to make sure the name is not taken by anyone else and restarted without my express permission as the owner of the name. I do not do this out of spite, but to safeguard those that will miss the show. As some of you know, we have had issues in the past with people pretending to be representatives of the convention and spreading false information about the convention's future as well as promising guest bookings for thousands of dollars to voice actors and in one case a YouTube parody artist, that were not staff but presenting themselves as such. The false bookings I did not make public knowledge, but the group pretending to be talent booking agents working for SaikouCon led to several problems for us in 2016, and almost a lawsuit with one individual that thought they were being robbed of a substantial appearance fee because I never purchased them airfare. Again, SaikouCon will not be back. I have no plans to continue any side projects connected to SaikouCon that were in the planning stages before the Covid-19 pandemic hit.
As the con chair, I apologize for all of this. I ask that none of you hold this against my team as many of them will still be active in the anime convention circuit, and please do not take any frustration about SaikouCon 2021's cancellation and the end of SaikouCon as a whole out on them, including my family members that are part of the con staff. I apologize for issuing rollovers rather than refunds for 2020, our event insurance would not cover the show for cancellation due to the pandemic, and the government aid and loans promised small businesses were denied to me at all turns due to the convention being a sole proprietorship with less than 200 employees; as I was told repeatedly by the Small Business Administration. Without that aid we were just out too much money on supplies, equipment rentals, airfare for guest stars both announced and unannounced (again, flight insurance would not cover the fees because they do not cover pandemics), and various other sundry costs for printed materials like our badges and cost for the supplies to make our SaikouKaiju and con t-shirts. The last minute cancellation in 2020 was largely due to the former on site management team at Mountain Laurel Resort, I stress former management team. Said team would not accept our postponement until the last possible moment after we had spent out all of the above resources on the supplies needed to run the convention properly; we tried in May of 2020, the end of June 2020, and the beginning of July 2020 until the Pennsylvania Govenor's Office stepped and said no events larger than 25 people in attendance the week after Independence Day 2020. Again, I ask any grudges or anger not be held against or taken out on my staff, both volunteer and permanent, I will no longer be part of the anime convention community after this, but some of my staff will be and I want them welcomed and still held as part of the community despite this situation.

Thank you all for your support over the years, your critiques both fair and unfair have helped me steer the con a little better than before they were levied. I will miss working with and for you all. I am happy my team was able to bring you good memories and fun times over the years.
All My Best,
Michael Meade
Former Con Chair
SaikouCon
Welcome to our first Musical Guest for SaikouCon 2021, Hollis! Hollis is an American singer, songwriter, and pianist, she has performed and crafted music in New York City, Los Angeles, across the world in London, England. Originally from Scranton, PA this Hollis' first anime convention appearance, and is a longtime friend of SaikouCon's chair, let's make her feel welcome and a part of the SaikouCon family! Hollis will be performing at our Cosplay Concert on SaikouCon Saturday and will also be MCing our Cosplay Contest earlier in the night. Hollis will also have a merch table in our Merchant Hall so you can pick up some of her music, grab a photo and autograph too! Get excited!
Also, congratulations to Christina R. from Hazleton, PA on being picked by blind drawing as the winner of our Bandai Heroes One Piece Figure Giveaway! Christina will be receiving her prize pack of all three figures from the One Piece wave of Bandai Heroes figures! And a note on our Transformers: Earth Wars SaikouBots Alliance Member Drive: July's member drive did not yield new members to the official alliance of SaikouCon, so we are going to try another one in October. If we fill the convention's alliance in October, we will have a Transformers themed giveaway for those alliance members through the game in November concurrent to our annual Mangagiving Contest through SaikouCon.com. The Transformers Giveaway to alliance members will be a Transformers: War for Cybertron Trilogy figure. Stay tuned for further details in September following the conclusion of SaikouCon 2021, August 20-22.
Ready for another Guest of Honor announcement? We thought you might be! Welcome back to SaikouCon, your friend and ours, Greg Houser! Greg has been a Voice Actor Guest of Honor at SaikouCon several times since our first show back in 2013, but Greg always brings the fun to our show in all that he does at SaikouCon... panels? Fun. Autograph sessions? Fun. VIP Meet and Greet? Fun. ust hanging out around the show floor? Fun. Greg will be with for all three days of SaikouCon 2021, presenting several panels throughout the weekend, doing a couple of general autograph sessions, of course the VIP Meet and Greet on SaikouCon Saturday, and maybe a few surprises...



Keep an eye out for our full programming schedule to be released on August 5, 2021 at 8 PM ET to see everything at SaikouCon 2021 that Greg will be presenting and taking part in! And make sure to be on the look out tomorrow, July 30, 2021 for the announcement of our first Musical Guest for SaikouCon 2021! This Post Apocalypse Party is going to rock the roof off Mount Laurel Resort.

Please also note that General Admission Pre-Registration has been extended to August 15, 2021 at 10 PM ET on both 3 Day and Single Day Badges, and VIP Registration has been extended to August 5, 2021 at 10 PM ET.
Also, Panel Submissions for SaikouCon 2021 has been extended until July 25, 2021; so get your panels submitted before the extended deadline arrives! Let's make some amazing programming together! Full schedule will now be announced on August 5, 2021 at 8 PM ET, we know we haven't cut announcing the program this close to showtime since our first show back in 2013. We apologize for this, but this is a recovery year for everyone the world over and we need some more submissions to weigh and choose from to make a fun year for us with more variety than we have to work at this moment. Not that there is anything wrong with the panel submissions we have received, but wwe're running into what we did back in 2014, many nearly identical submissions from highly popular fandoms; which, again, is awesome, but we need some more variety to put together something that is truly for everyone. Thank you for bearing with us and continuing to support SaikouCon, the anime convention no one thought would make it. Hit the Panels page here on SaikouCon.com for the panel submission form and submission guidelines for 2021.
Our Cyber Merchant Hall is finally open! Visit the Events page to see our list of merchants for SaikouCon 2021 and consider purchasing some of their wares in advance of SaikouCon 2021 to help make the transition back into in person sales at conventions and other Merchant events after the mass shut down in 2020 due to the Covid-19 pandemic easier as the world moves back to being open.


We apologize for this final delay from the intended opening of the Cyber Merchant Hall, there were many power outages this past at Saikou Homebase with all the strong thunderstorms and windstorms running through the Pocono Mountains. We will also have some more Guest Star and Musical Guest announcements next week! Keep your eyes peeled!!
Are you ready for our first guest star announcement? We knew you were! We know a lot of you were worried we would be postponed another year again because of no guest announcements, honestly we were worried too when the Covid-19 vaccines were first beginning to roll out and were largely unavailable coupled with how people are anti-vaccine. But, those worries are pretty much gone now! We are happy to announce that Aaron Roberts' schedule was open for our dates allowing him to accept our invitation to be a Guest of Honor once more (actually get to come to the show)! Please welcome Aaron to SaikouCon again... for the first time... let's get this year moving at full steam! Aaron has provided voice work in over 200 anime series that have received English language dubs in North America including My Hero Academia, Black Clover, Tokyo Ghoul, Toriko, Fairy Tail, One Piece, and Black Butler just to name a few.
And don't forget to check out our Events page to enter our July contest, the Bandai Anime Heroes One Piece Figure Giveaway! One lucky winner will all three figures of the One Piece wave of Bandai's Anime Heroes series of high quality action figures! Giveaway is not sponsored by Bandai, our con chair got the Luffy figure for himself and loved the wave so much he picked up the whole set to giveaway to you, our loyal attendees. This giveaway is a thank you for all the support you've shown over the years and understanding throughout 2020 and 2021 as we get the show back on track as the world comes back from quarantine as the Covid-19 vaccines do their job and make social interaction offline possible again.

We have also posted our cosplay events within SaikouCon for 2021 on the Cosplay page here on SaikouCon.com, make sure you check out the new event, updated events, and main Cosplay Contest on SaikouCon Saturday for updates. We think you're going to enjoy all four events we've cooked up for 2021 including our SaikouSkit Show Contest and Drag Race 18+ Genderbend Cosplay Contest both SaikouCon Friday, SaikouCon 2021 Cosplay Contest on SaikouCon Saturday, and the return of the Cardboard Wars Cosplay Competition on SaikouCon Sunday.
Also, Happy Father's Day to all the great, anime loving, cosplay supporting, cosplayer, manga fan, Dads out there from the SaikouCon Staff!
Volunteer Staff Applications and Press Applications are now open! We apologize greatly for the two month delay on opening them, our web host had a massive server crash, as they did back in 2016, and as they repaired their hardware and software affected by the crash we were unable to update the website. To apply to be part of our Volunteer Staff or for media credentials, please vist the Volunteers and Media pages respectively here on SaikouCon.com.

We also hope you are all having an amazing Pride Month! As in years past, our staff does our best to make sure SaikouCon is a safehaven for the LGBTQIA+ Community. We know June has become a month for corporations to wave Pride Flags and post Rainbow pictures and filters, some are rightly criticized for using Pride Month as a way to boost sales or investments. We hope you don't see us in that light, because we will always wish a Happy Pride to all as we strive to be better allies and members of the LGBTQIA+ Community
This crash also kept us from being able to close the March Anime Madness Giveaway, so we accepted entries up until today when we were able to close the giveaway (and access the con email again), now after being able to gather all entries and conduct a blind drawing, the winner of our March Anime Madness Giveaway is Craig P. from Munhall, PA. Congratulations Craig! Your prize will be in the mail to you before the weekend!
Panel submissions for SaikouCon 2021 are now open! We are so sorry it is so delayed from the scheduled March 1 opening, the back end of the con website has been down for unscheduled maintenance by our hosting company. The panel submissions form is located on our Panels page and will be open until 10 PM ET on June 25, 2021. Following the close of Panel submissions our team will jury the submissions beginning on June 26, with status notifications going out to panelists on July 3, 2021. Selected panelists will have until July 10, to reply to messages confirming they will be at SaikouCon 2021 to present their panel presentations at the appointed time. The full schedule of panels for SaikouCon 2021 will be announced here on SaikouCon.com and our social media profiles on July 12, 2021 at 8 PM ET. We are sorry also for announcing the full schedule only a month ahead of showtime this year instead of the two months we had back in 2019 and aimed for in 2018.
We are also bringing back our March Anime Madness Giveaway this year, again, we apologize for the delay due to the website being uneditable for the last two weeks. The last time we ran this giveaway was in 2018 (if memory serves me correctly), there was virtually no interest in it that year so we gave it a rest for 2019 and then the Year That Shall Not Be Named happened... but we're back now with two randomly selected anime DVDs ready to won by one of you, our amazing friends, supporters, and fellow anime enthusiasts! Head over to our Events page to enter before the entry period closes on March 31, 2021 at 10 PM ET (most sign ups and submissions will close at 10 PM ET from now on, 6 PM was really too early in the day for folks that work late afternoon and evening hours).

Guest Star announcements are ready to roll and will be comoing before March is out too! Last apology of the day, with the uncertainty of how the Covid-19 vaccinations would be for the nation during January and February, both in scope and affectiveness for those doing the right thing and taking the vaccine when it is available to them, booking Guest Stars has been a slower than normal process, but we are starting to cook now and think everyone will be excited once we can announce our booked guests and hopefully finalize the bookings we are still negotiating.

Best,
Mike Meade
Con Chair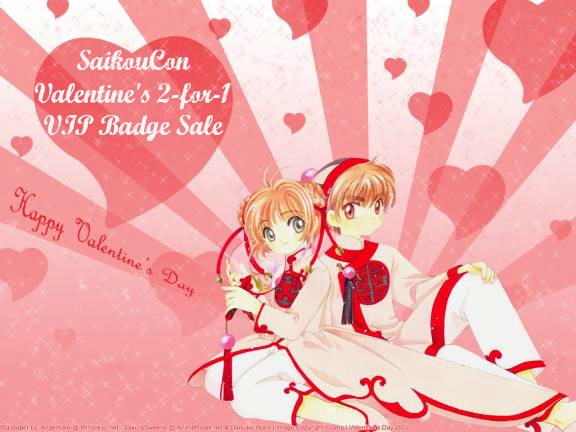 Happy Valentine's Day! Our Valentine's VIP Badge BOGO Sale is going to work a little differently for 2021, since Mardi Gras taking place on Tuesday, February 16 forms a tri-fecta holiday week (Valentine's Day, President's Day, and Mardi Gras), we are beginning the BOGO sale at 12 PM ET, today February 14 and closing it at 9 PM ET on Mardi Gras; Tuesday, February 16!


Next year the Valentine's BOGO will return to it's normal 12:01 AM ET on February 14 through 12:01 AM ET on February 15, but for this year, we wanted to do something special with all that passed in 2020 and how 2021 has been going so far. We apologize for skipping our regular annual giveaways through fall and winter, including the Viz for Valentine's Giveaway, beginning in March they will be back up and running. We will be rolling out guest star announcements for SaikouCon 2021 soon, again apologies for the delays there, we have been following the vaccination rollout and new variants of Covid-19 closely (please see the Convention Info page for our rules for masking and social distancing at SaikouCon 2021). As usual, the free badges will not show in the PayPal shopping cart, don't worry, it will be in your Registration Confirmation email; if you are new to attending SaikouCon, a few years ago we tried to alter our shopping cart to show the free badge(s) with purchases made during the sale's timeframe... this turned out badly. The con's PayPal had to be completely redone and the purchase buttons all deleted and remade as well. So, we don't mess with that part of our account anymore...
Over the next few weeks we will begin rocketing toward SaikouCon 2021 with the opening of Panel Submissions, Volunteer Staff Applications, 2021 Merchant Wait List Applications as our Merchant Hall is still full, and here on saikoucon.com ou will soon see a new page added to the navigation bar; SaikouCares. SaikouCares will be a section devoted to charitable organizations and causes near and dear to con staff. As the convention closes in on the decade mark, it is time we did more world around us, and this page will be a good start. In that section we will have organization descriptions and links to donate directly to the causes and world aid outlets featured. Unlike con charity auctions, donations will not be handled by the convention staff as middle managment to get your donations where they will do the most good, all we're doing is raising awareness and setting up a handy hub to find organizations you wish to support such as the WWF (World Wildlife Fund), PA Bat Rescue, St. Jude's Childrens Hospital, Shriner's Hospitals for Children, Road Dogs Rescue just to name a few that will be featured.
On Monday, February 15 those that purchased badges to attend SaikouCon 2020 and have not received your updated 2021 Registration Confirmation emails, you will be getting your messages finally. I, the con chair, personally apologize for the two and a half month delay. Right after our announcement of 2021's dates and promise for your updated Reg Confirmations, our ability to send emails from info@saikoucon.com (the central and currently only email address for the convention) was locked for spam complaints again. We have control and sending privileges restored once more, after SaikouCon 2021 concludes this August I will be moving the con email to Gmail and abandoning the domain based email for SaikouCon 2022 forward as this much locking and blocking our sending ability is unacceptable.

Best,
Michael Meade
Con Chair
After The Year that wasn't, the year that shall not be named, the year of the Apocal... you get what we're saying... SaikouCon is back for its true eighth year. How does that song go? Better, harder, faster, stronger. The year off has given the SaikouSquad time to think up new activities, improve existing events, and continue to prioritize safety and health in the post Covid-19 world. SaikouCon is still a big party, but now we're a Post Apocalypse Party and together with you we are going to celebrate life and the human will to overcome adversity, no matter how challenging that adversity is. Celebrate at Saikoucon 2021 with fun, some learning, music, cosplay, and the comradery that can only be found at fan conventions. Let's rebuild the in-person con scene together and make it better than it ever was before!

We are happy to be back, and ready to roll out a better show than 2020 could have ever been. We hope you're excited too! Open now is our annual Cyber Monday BOGO sale on General Admission tickets to the show, we are sorry we're starting at 8 PM on Cyber Monday, but we just got the contract with Mountain Laurel Resort finalized earlier today after a comedy of errors that only 2020 could deliver... the first few times the resort sent our contract they disappeared in the cyber ether, and then for the past few months our email was shut down again as spam. After a lengthy battle to get info@saikoucon.com (our web host hosts the email through Yahoo) reinstated as a legitimate business email and not a spam bot, we were able to get the rental contract with the resort sorted today. To celebrate, and to make up for starting the ticket so late in the day, we are extending the Cyber Monday BOGO into a Cyber Week BOGO, all General Admission SaikouCon 2021 badges will be buy one get free until Friday, December 4, 2020 at 12 AM (the 12 AM going into Saturday, December 5 to be precise)! Remember, the extra ticket will not be seen in your Shopping Cart at check out, PayPal always freaks out when we try to set it up that way for our two annual BOGO sales, but your Registration Confirmation message that you receive 24-72 hours after purchase (the confirmation messages will never be automated, they always come direct from our con chair, only the e-receipt from PayPal itself is automated), will have free free tickets listed.

Now, with us being labeled spam and having our messaging privileges suspended for nearly three months, it is going to take us a few days to get caught up with messages we couldn't access as well as sending out updated Registration Confirmation messages for everyone that bought tickets for 2020 and are getting their tickets rolled over to SaikouCon 2021 and then complimentary tickets to SaikouCon 2022 to make up for having postpone so close to our planned showtime for 2020. Don't worry, your updated messages are coming this week, we're just limiting how many messages with identical subject lines we're sending in a day to about 20 so we don't get flagged as spam again now that registration for 2021 is open.
Merchants you will be receiving your updated Registration emails this week as well for your roll over to 2021 and complimentary 2022 merchant registrations. As stated when we were forced to postpone 2020, we do not have dates for 2022 yet, for attendees or merchants, you will receive your 2022 messages once we have our 2022 contract and dates in place following SaikouCon 2021.

All Our Best,
The SaikouSquad
With heavy hearts we are forced to announce that SaikouCon 2020 has been postponed until 2021. The Mountain Laurel Resort and Spa was forced by the latest mandate from the state of Pennsylvania released today to cancel our 2020 contract to host SaikouCon in their facility earlier today, July 15, as all events statewide have been cut back to having no more than 25 people in the face of the massive increase in Covid-19 infections in Pennsylvania since July 1. Within the next week to two weeks the resort will be issuing us a new contract for August of 2021 after they have confirmed which of our requested weekends are clear and have no other events at the resort at the same time. To make up for being forced to postpone the 2020 convention so close to what was supposed to be showtime, all pre-registered attendee tickets will roll over to SaikouCon 2021 and SaikouCon 2022, two years for the price of one, as will as tickets that were prizes from our 2019 cosplay contests and the couple of giveaways earlier this year that were hosted here on SaikouCon.com. Free SaikouCon 2021 t-shirts will also be given to all those that pre-registered for SaikouCon 2020; t-shirts will be given at Badge Pick Up at SaikouCon 2021 so you can pick out the shirt design/shirt color you want, one t-shirt per badge holder. Registered Merchants for 2020 will also have their registrations honored for both SaikouCon 2021 and SaikouCon 2022, no need to apply again, no rejurying process, just two years of vending with us for the price of one. Registered Merchants will also be included in a SaikouCon hosted Cyber Merchant Hall in September of this year (working on how we will facilitate this over the rest of this week, once we work it out our con chair will be sending emails to our merchants to get them set up) and Cyber Holiday Otaku Market the first weekend of December 2020.
Volunteer Staff Applicants, Press Applicants, and Panelists will have to apply again when applications and panel submissions for SaikouCon 2021 and SaikouCon 2022 open respectively to be assessed as normal for those years. We are truly sorry this has happened so close to showtime, we were looking forward to seeing everyone in 2020 and showing people how to have fun while being safe in the face of the Covid-19 Pandemic.
Once our dates for SaikouCon 2021 are confirmed, new registration confirmation messages will go out to all pre-registered attendees and registered merchants; following SaikouCon 2021 the SaikouCon 2022 registration confirmation letters will go out to all as well. We will not have our 2022 dates until after the conclusion of SaikouCon 2021 as any other normal year would roll out. Normal pre-registration has now been closed and will open for SaikouCon 2021 this October so there is no confusion that SaikouCon 2020 has been postponed.
Again, we are sorry this is happening, we really thought we would still be able to party this year, but the state is correct in rolling back the Green Phase rules to Yellow Phase rules as numbers continue to climb higher and higher in Pennsylvania. Please wear your masks, wash your hands regularly with soap, maintain your six foot social distance from people you don't live with. Stay safe, stay healthy and we'll be in touch with everyone in the coming days with all of the above info.
All Our Love,
The Staff of SaikouCon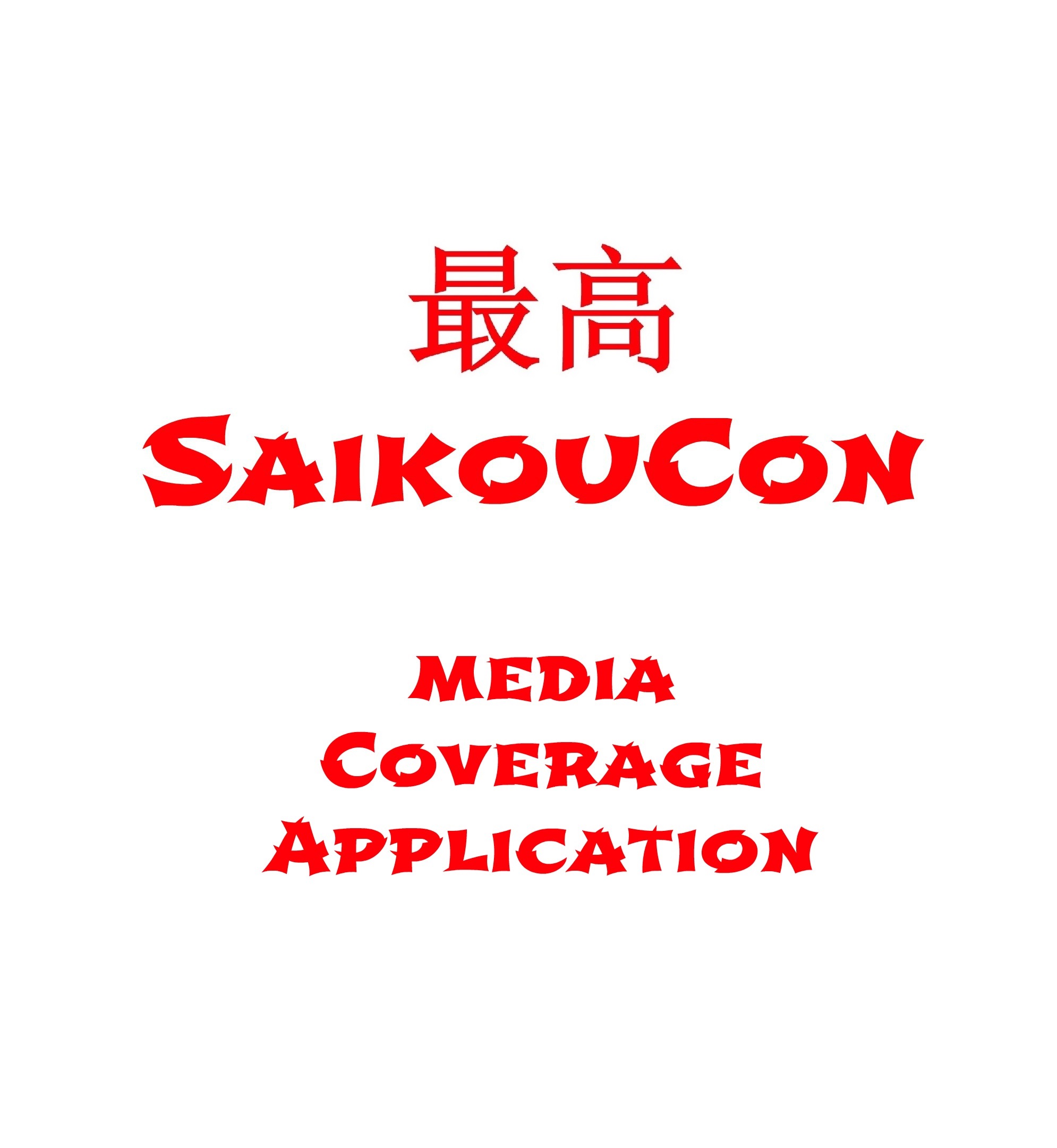 Our Media Coverage (Press) Application is finally open! Visit the Press page here on SaikouCon.com to check out the particulars and apply! To all our media friends, we're sorry for the delay in opening the application when it was supposed to open first in March, then in April. The pandemic, as the con chair posted yesterday, has delayed so many aspects of our 2020 show.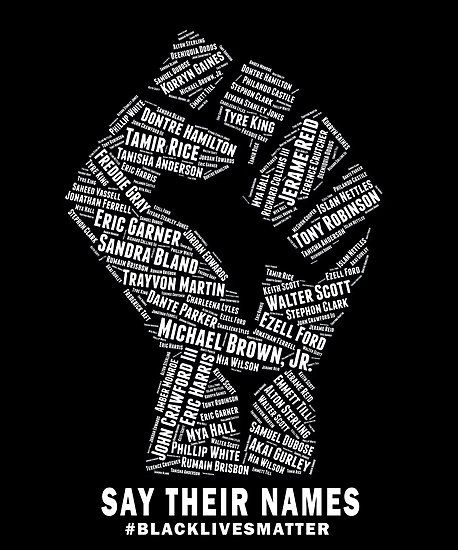 I'm sorry we have been silent here on SaikouCon.com and on our Facebook and Twitter for quite a while now concerning the status of SaikouCon 2020 and the current state of society. We have been active on Instagram, mostly to show our support for the Black Lives Matter movement and the worldwide protests against racism and police brutality, such as the murders of Breonna Taylor and George Floyd. We have not been vocal enough in the past on the convention's stance on these issues, this is my fault as con chair, I have been afraid it would be looked at as though we were using the fight for equality and basic human decency as a marketing tool as so many companies have done with Pride Month. I have realized though, it doesn't matter in these times if some people look at us that way. Actions will always speak louder than words, but words, transparency, and recognition of what is happening to people here in the US and globally for the color of their skin, their enthnicity, their country of origin, their gender identity, their sexual orientation is more important than if some think we are "pandering for more money". The staff of SaikouCon are all dedicated to not only making SaikouCon, but the whole world fully inclusive and welcoming. SaikouCon will always be a welcoming place, no matter where our hosting venue, an inclusive place that is a safe space for all people but the intolerant and bigoted; we do not tolerate intolerance now or ever in the future. Some volunteer staff that have been found out to be racist bigots have been banned from the convention forever in all aspects. I am sorry I did not find out sooner about these few individuals and that they were welcomed into our midst as long as they were; they hid their true selves pretty well until 2019. If you do not agree with the stance of the convention and its staff, we are not the anime convention for you. I promise SaikouCon will do better than it has in the past to be an inclusive safe space for all attendees, I will be monitoring our staff and their social media much closer than before, and will be vetting volunteer staff as best I can before approving them as volunteer staff.

All credit to the artist that created the Black Lives Matter image above, I could not find their name before posting this update.
Quick updates on our programming schedule, press applications, volunteer staff applications etc. are next. Panel submissions have been extended to Friday, June 26, 2020 at 6 PM ET, with full programming schedule being announced publicly on July 10, 2020 at 12 PM ET. I am sorry for not announcing the extension and letting panelists know at the originally scheduled deadline to submit panels, I have been monitoring the pandemic situation and reviewing state guidelines and mandates as well as CDC and WHO guidelines and mandates for social interaction in the face of the Covid-19 Pandemic constantly and have had to rewrite our our own social distancing protocols at least once a week. I am sorry for falling down on the job as many of you are thinking we are cancelled or will cancel the show at the last minute; we will not be cancelling the show unless Govenor Wolfe enacts another complete shut down of Pennsylvania. SaikouCon 2020 is going forward, though altered from our initial plans including the postponing of our My Hero Academia Prom until our next show and cutting down our musical programming to just the Cosplay Concert on the Saturday night of SaikouCon 2020. While there is still danger in holding an event of any size during the pandemic, we have received so many messages and emails asking not to cancel if we could at all help it because so many other cons were forced to cancel for safety earlier in the spring during the first massive spikes in infection rates. In short, I'm sorry for not announcing the extension of the panel submission period, it honestly slipped my mind while dealing with the will we be able to have the show or won't we until June 4 when the state began opening again. I know I dropped the ball with panel submissions due to the "will we, won't we" tension while seeing if the state would actually open up again on June 4. The full programming schedule for SaikouCon 2020 will be announced to the public on July 10, 2020 at 12 PM.
Press Applications will be opening tomorrow, June 19, 2020 at 12 PM ET. We will be announcing more guests soon, in advance I apologize if our 2020 guest list is a little light. Understandably many guest stars do not want to risk their health by appearing at conventions while it is stll unclear how the nation will move forward or be shuttered again as states begin to open and infection may spike again as many people think it is safe to ditch their masks and ignore social distancing. That said, we will have more guests to announce within the next couple of weeks.
Volunteer staff applications have also been extended until July 3, 2020 at 6 PM ET. Application status messages will be sent out by July 6, 2020 with schedules sent out by July 10, 2020. We appreciate volunteer staff applicants being patient with the delay and receiving their schedules so close to showtime.
Pre-Registration will keep its original schedule for both General Admission Badges and VIP Badge Registration for availability. We suggest you pre-reg as soon as you know you are able to attend the convention, as more of Pennsylvania goes into the green we are still forced to cap our attendance, so we may not be able to sell at door badges this year, we will know for certain by July 5, 2020 if we will be able to offer at door badge sales or not for SaikouCon 2020. Keep an eye out here on SaikouCon.com and our social media profiles in the next few weeks for more updates and full list of Covid-19 Safety Precautions and Rules will be announced this weekend (i.e. masks will be mandatory at SaikouCon 2020, social distancing will be in effect all through the weekend, temperature checks will be administered at the door to the Montain Laurel Resort and those with fevers will not be allowed to enter the areas of the resort the convention is holding activities in; it is at the resort's discreation to let you check into your room or not if you are feverish etc. etc.).