Tax Day is here again... we'll hold for the groans.... done? Okay, we're going to do our part to give back during this day of despair, to lighten the mood on this Tax Day, April 18, we're going to upgrade every fifth pre-reg General Admission badge purchased from midnight April 18 to midnight April 19 to VIP at no extra cost! Upgraded badge holders will be notified in their Registration Confirmation email sent by the convention chair within 12-48 hours of purchase, PayPal confirmation/receipt message is automated by PayPal and can not be changed for special events like this one. This event is 24 hours only and will not be extended.
Joining SaikouCon 2017 as a Guest of Honor, we are ecstatic to announce R BRUCE ELLIOTT! With well over 200 credits to his resume in film, television, theatre, video games, and of course anime voice over roles in a ton of your favorite FUNimation titles; we hope you're all as excited as we are! Despite his many years in the industry, R BRUCE is relatively new to the con scene with just a handful of appearances over the last decade, this is a truly awesome chance for fans of Dot Pyxis, Guild Master Makarov, Captain Ginyu, detective Richard Moore, Basque Gran, Mr. Saito, Szilard Quates to meet the man behind the voice.

Let's give R BRUCE a great big SaikouCon welcome to our crazy little slice of the con circuit!
Please welcome The Gothic Celt to SaikouCon 2017 as a Special Guest! The Gothic Celt is a Pennsylvania based model, cosplayer, and burlesque performer, this is his first year appearing at SaikouCon, we're looking forward to his panel presentation on self confidence and body positive cosplay, we hope you are too!
Preliminary schedule for SaikouCon 2017 is now posted on our Events page, the full programming schedule will be posted on August 1, but here's a quick rundown of our staple events, pre-reg and at door reg hours, Merchant Hall open and close, the Cosplay Contest, the concerts and dance party, and this year's charity auction (with a new twist) and so forth.
SaikouCon 2017 Merchant Hall is now FULL! The application form for perspective merchants is still open, but all applications will automatically be wait listed and juryed on a case by case basis in order of receipt should any spaces become available again.
Please join us in welcoming back as a Guest of Honor for 2017, Leah Clark! Leah last joined SaikouCon in 2015 and we are very happy to have her back for our Fifth Anniversary show! Some of Leah's notable English dub roles are Blair in Soul Eater, Kanzaki in Assassination Classroom, Saki in Eden of The East, Minami in Baka and Test; and some of her new roles for 2017 include Kobayashi in Miss Kobayashi's Dragon Maid, Mari in Yuri!!! On Ice, and Aria in Aria The Scarlet Ammo AA. Leah is also an accomplished ADR director, script writer, and stage actor.
SaikouCon welcomes our first Guest of Honor for 2017, Voice, Theater, and Screen Actor Oscar Seung! Oscar's anime voice credits include Yuri!!! on Ice (Seung-Gil Lee), Touken Ranbu: Hanamaru (Kasen Kanesada), Show By Rock!! (Oboro), All Out!! (Yutaka Shinshi), Shounen Maid (Ibuki), One Piece (Daruma), Prince of Stride: Alternative (Nanpei Aoba), Fairy Tail, The Heroic Legend of Arslan, Garo: Crimson Moon, and SHIMONETA: A Boring World Where the Concept of Dirty Jokes Doesn't Exist among others. This is Oscar's first year appearing at SaikouCon, we hope you're as excited as we are to welcome him to the SaikouCon family!
The entry form for our March Anime Madness Giveaway is now open! Check out the details before entering on our Events page, good luck to all who enter! We've upped the ante a bit for 2017, the lucky winner will receive two randomly selected, original printing, anime DVDs. Winner will be selected by blind drawing after the entry period closes on March 31, 2017 at 6 PM ET.
The SaikouCon Valentine's Day 2-for-1 VIP Badge Sale has now come to an end at 12:01 AM on February 15th! Thank you to everyone that purchased VIP Badges during the sale! Also, the winner of the Viz for Valentine's Giveaway is Jennifer M. from Nanticoke, PA; congratulations Jennifer!!
Here it is, the moment you've all been waiting for! The SaikouCon Valentine's 2-for-1 VIP Badge Sale! Starting at 12:01 AM on Valentine's Day and ending at 12:01 AM on February 15, as in the past the sale applies to all VIP badges (3 Day and 1 Day, Adult and Teen), also as in the past, your PayPal receipt and the PayPal shopping cart will not show the free badges. Your registration confirmation email will show the purchased badges and free badges, every time we've tried to adjust the convention PayPal shopping cart to display the 2-for-1 sale in your registration receipts and shopping cart display... it gets completely messed up and one time crashed the shopping cart so that all the shopping cart buttons had to be remade (still have no idea how that happened), so do not worry if you purchase VIP badges during the sale and it only says you bought one badge, there will be two under your name and you'll see that as soon as you open your registration confirmation email 12-24 hours after purchasing; remember the reg confirmation messages are not automated like the receipts from PayPal, the con chair sends each one himself.
Joining our Featured Guest roster for 2017, please welcome for their first time at SaikouCon, The Manly Battleships®! The Manly Battleships® are a group of fun-loving guys and gals that have formed the greatest programming group on the east coast convention circuit. Veteran panelists combine their powers with a circle of long time con-goers, otaku, and deviants to form the new titan at the front of the con scene. The Fleet's arsenal offers a lot of a lot, and a little of everything! We're looking forward to seeing the load of programming The Manly Battleships® will bring to SaikouCon this year, and we hope you are too!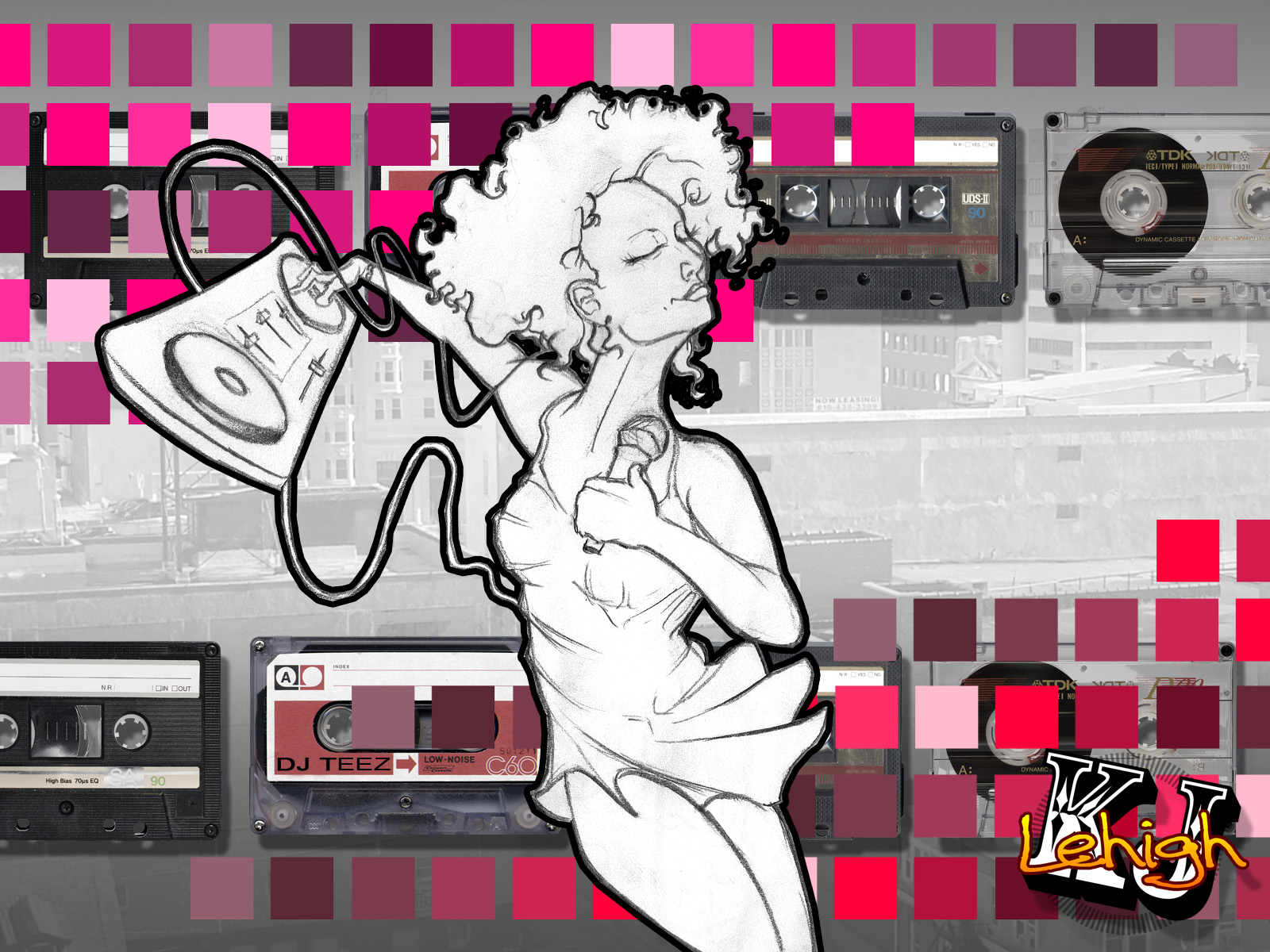 Welcome DJ Teez to SaikouCon 2017! A Lehigh Valley entertainment scene staple, DJ Teez also joined SaikouCon in 2015 to present our first Dance Party/Rave. Now that we're back in the Lehigh Valley, DJ Teez is back at SaikouCon as our official con DJ! We missed having her with us in 2016 and are very happy to be able to have DJ Teez on our guest list once again. Teez will be spinning late night on SaikouCon Friday at a new event for SaikouCon, she will be joined by fellow 2017 Musical Guest REAKT for the biggest dance party SaikouCon has presented yet! Get ready for the Saikou Dance Party!!
The entry form for our Viz for Valentine's Giveaway is now live! Visit our Events page for the contest details, rules, and entry form. One winner will receive two randomly selected Viz Media manga volumes, good luck to all entrants!
Our next Musical Guest for SaikouCon 2017 made his debut at SaikouCon in 2016 and had such a blast with the attendees that he wanted to come back again this year! Returning for his second SaikouCon is REAKT! REAKT is an EDM and Hip Hop singer/songwriter, originally from Tokyo, Japan, REAKT now operates out of New York City. REAKT will be performing at our Cosplay Concert on SaikouCon Saturday once again, and possibly at a new concert event late night on SaikouCon Friday... stay tuned!
You asked, we're delivering... SaikouCon welcomes back The Adarna for their fourth time performing at the convention! Once more The Adarna will be the headliner of our musical programming in 2017, with a solo show on SaikouCon Friday and headlining the Cosplay Concert on the night of SaikouCon Saturday, as well as presenting several panels throughout the convention's programming schedule when the band is not performing. The first band to coin the genre of Jet City Rock! Featured on over 230+ radio stations, tv shows, magazines, with music videos airing in 78 countries. In 5 years, they've completed 6 North American Tours while averaging 80-120 shows per year. In 2015-16, they performed internationally for the troops as well as nationally touring to support the release of their new album, How Perceptive.
Time for our first guest announcements of 2017! Two cosplayers that have been with us before are returning once more this year and we are thrilled to have them back with us! 2017 marks Koralene Cosplay's third year as a guest at SaikouCon, Koralene's skill as both a cosplayer and photographer consistently amaze, we can't wait to see what she does at SaikouCon 2017! Also returning is Foxxy! Foxxy (previously known as ToxicFoxx) has a history with SaikouCon dating back to SaikouCon 2014, but this is her second time joining us as a Featured Guest, Foxxy often is one of our guest judges for our Cosplay Contest, this year is no exception. Keep an eye out on our schedule as the programming unfolds over the spring and early summer for some awesome events featuring Koralene and Foxxy!
We are happy to announce that SaikouCon 2017 will be taking place August 18, 19, and 20 at the Holiday Inn Allentown Center City! Lehigh Valley, we. Are. BACK! And it feels so good to be back in the Valley. Just make sure to take note, this is the Holiday Inn in the Center City section of Allentown, PA on West Hamilton Street; across the street from the PPL Center. Our new digs are a little smaller than what we had at SaikouCon 2016, but are laid much better and cohesively for our purposes (no football field runs from the Merchant Hall and Special Events to the panel rooms!). Pre-reg for attendees is now open, so are merchant applications for Merchants, volunteer applications, press applications, and panel submissions will be opening as spring and early summer roll on, keep your eyes on SaikouCon.com and our social media profiles for the announcements!
Some big news is coming this week! Probably Tuesday morning, keep your eyes peeled to our social media profiles or here on SaikouCon.com for the news once we can break it! Hint courtesy of Motley Crue: "we're on our way home, sweet home..."
Happy New Year! Here's to 2017! May it be a better year for us all, in all ways! Many blessings, much prosperity, continued good health, healing where needed, happiness, joy, and tons of anime and manga for all!!
A quick note in the wake of yesterday's news about Split Rock, don't worry, we may be down a venue but we're far from out. We already have a large list of possible venues (all of your suggestions included), and on Tuesday we're going to start hitting them up; most sales managers and liaisons should be back in their offices by then and we'll be seated before January is out. SaikouCon 2017 will happen, and we've got some very cool plans in the works for our fifth anniversary; one very big thing if we get the weekend we want too...