SaikouCon News
+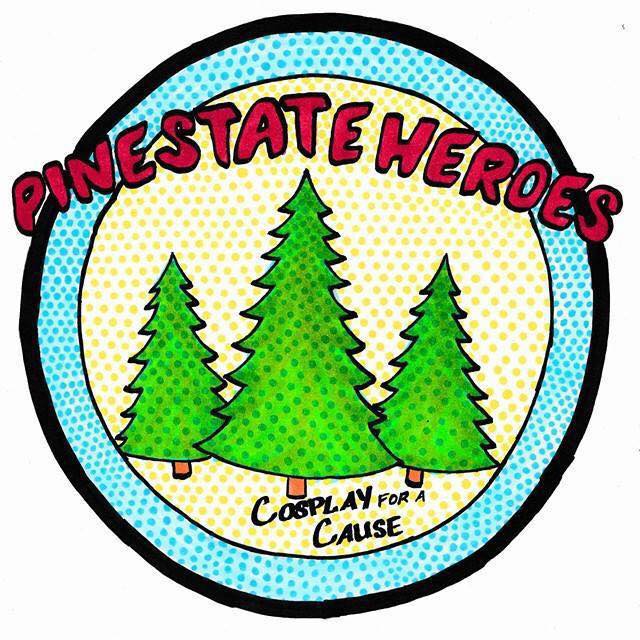 SaikouCon 2019 Featured Guests Pine State Heroes
+
A weekend Featured Guest announcement coming at you! We are happy to announce that cosplay group the Pine State Heroes will be at SaikouCon 2019 as Featured Guests! The charitable group hails from Maine, when not at conventions they visit children's hospitals near and far cosplaying as superheroes for visits with the children, as well as charity events to help raise publicity and funds for the cause being sponsored. In that same vein, the Pine State Heroes will be helping out at our 2019 Charity Auction as guest MCs (more info about this year's charity auction, the cause proceeds will be given to, and other info coming in the New Year!), the rest of SaikouCon 2019 the group will be at their table in Guest Star Alley by the Special Events Hall and having fun throughout the other events and activities in our 2019 programming!
SaikouCon Holiday VIP Badge Giveaway
+
This December we are giving a family four pack of 3 Day VIP Badges to attend SaikouCon 2019, August 2-4, 2019! Share some joy this holiday season with those closest to you with a gift from us to you, we appreciate the endless support the community that has grown in and around SaikouCon has given over the past six years, and continuing into our seventh year. The entry period will open on December 2, 2018 at 12 PM ET and the winner will be chosen by blind drawing on December 22, 2018 after the close of the entry period at 6 PM ET, winner will be announced at 8 PM ET the same night, just in time for Winter Solstice festivities and merry making! Entry form is now open! Originally scheduled for December 1, we had to delay a day while the entry form widget's coding was being repaired, visit the Events page to review the contest rules and fill out the entry form!
SaikouCon 2019 Guest of Honor Ciara Hanna as Yellow Ranger Gia Moran
+
Ready for another Guest of Honor announcement? We thought so! We are excited to welcome Ciara Hanna as a Guest of Honor to SaikouCon 2019! Ciara is best known as Gia Moran, the Yellow Megaforce and Super Megaforce Ranger, the 20th and 21st anniversary seasons of the Power Rangers franchise. Ciara has also been seen in television series such as Hawaii Five-0, New Girl, Anger Management among others of note; she has also appeared in music videos for Blessthefall and Sum 41. As well as appearing in horror film Blood Lake: Attack of the Killer Lampreys and played the role of young Heather Locklear in made-for-TV film The Unauthorized Melrose Story. We're all mega excited, super mega even (see what we did there?) to have Ciara with us for 2019, and we hope you are too! Welcome to the Saikou Family, Ciara!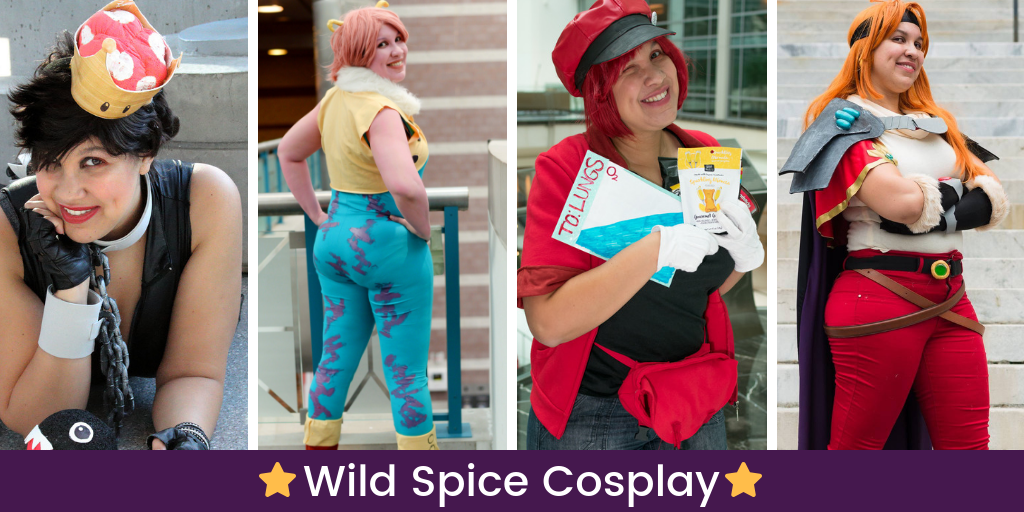 SaikouCon 2019 Special Guest Wild Spice Cosplay
+
GUEST ANNOUNCEMENT! SaikouCon welcomes back as a Special Guest, WildSpice Cosplay! WildSpice previously joined us in 2017, and we're happy to have this Philadelphia, PA based cosplayer and photographer back with us for 2019! WildSpice will helping out with some of our new cosplay events this year and maybe presenting a panel or two as well. When not cosplaying or gaming (make sure to catch her streaming on Twitch!), WildSpice is also a skilled photographer, with a portfolio that includes not only cosplayers and cosplay events, but also social events, weddings, and more. Check out our Guests page here on SaikouCon.com for more information on WildSpice!
SaikouCon Cyber Monday BOGO Closed
+
Thank you to everyone that took part in our Cyber Monday General Admission Badge BOGO Sale! 12:01 AM ET on November 27 has arrived, this closes the sale once more until next November; and remember, our Valentine's Day VIP Badge BOGO Sale is around the corner on Valentine's Day! Happy Holidays everyone! Stay tuned for several Featured Gues