Pre-reg for 2016 is closed! So is Vendor Registration, the Vendor is completely sold out! Now, the only thing is, if you visit the website, you will see the buttons to purchase are still there, but if you click them you get a message that say order can't be processed on pre-reg badges and vendor registration, the tickets for Dino Andrade's Voice Acting Master Class are still available until 6 PM on August 24, visit the Events page to purchase your ticket to Dino's class!
Thank you to all that pre-registered! Again, SaikouCon apologizes for the inconveniences the weekend brought due to our webhost.
Ticket registration for SaikouCon 2016 Guest of Honor Dino Andrade's "How To Create Character Voices For Animation & Video Games" Master Class is now open! To clarify, the tickets to Dino's Master Class are not tickets to SaikouCon and SaikouCon Attendance badges alone will not allow you access to Dino's Master Class. Also, there will be no onsite ticket purchasing for the Master Class, Dino needs a firm head count in advance of the Master Class, tickets will be available for the Master Class until August 24. The class will take place on SaikouCon Saturday, August 27 starting at 4 PM and ending at 8 PM. Visit the Events page to purchase your tickets.
SaikouCon is happy to welcome Pleasant Nightmare Entertainment as Special Guests to this year's show! Pleasant Nightmare will be presenting several panels over the course of SaikouCon weekend including our first 18+ Dating Game panel!
Some good news and bad news tonight... first the bad, due to an unexpected schedule conflict, Guest of Honor Robert Axelrod will no longer be able to appear at SaikouCon 2016. Robert will be appearing at SaikouCon 2017, pending his availability once we have firm dates for next year. And now for the good news... the SaikouCon 2016 Programming Schedule is now posted to the
Events
page, there are still a few additions coming later this week once all the logistics are finalized, but we think you'll all agree it's worth the wait once we can announce what it is...
Cosplay Contest Sign Up and Volunteer Application are both now closed for 2016. E-mails will be going out to Cosplay Contest participants and volunteer applicants will go out August 1 with instructions for the Cosplay Contest and details for the accepted volunteers.
Also, the programming schedule is still on track to be released August 1 as well. Panelists have already begun receiving their acceptance and denial messages for this year, please bear with the delay in sending the letters, there were a few delays in being able to move forward with building the programming schedule for this year; but, trust us, it was worth the wait!
Our latest, and final, Featured Guest joining SaikouCon 2016 is Foxxy Cosplay! Foxxy is a veteran cosplayer that has been very active in Pennsylvania, New Jersey, and Florida. Foxxy last joined SaikouCon in 2014 to judge that year's Cosplay Contest with RuffleButt and Dolly Love. This year Foxxy will be co-judging our Cosplay Contest once again and will have a table in our Merch Hall.
Panel Submissions for 2016 have now closed. Thank you to everyone that submitted a panel or activity for inclusion in SaikouCon 2016's programming! It was a record year for submissions, now that the submission time has closed, we will review them all over this weekend with letters of acceptance and letters of denial for this year starting to go out on Monday, July 18. Entries for the 2016 Cosplay Contest and Volunteer Applications have both been extended until July 29, 2016 at 6 PM. Letters to accepted volunteer applicants that applied during the original application period will begin going out on Monday, July 18 as well. Volunteer applicants that apply during the extension period will receive notice of acceptance following the close of the extension. All Cosplay Contest contestants will receive notice of instructions on where to show up within Split Rock Resort and at what time to compete in the contest following the close of the extension.

Time for that Featured Guest announcement (a little late)! Coming back to join SaikouCon 2016 as Featured Guests are the Sci-Fi Photo Guys! It appeared our friends since year one would not be able to make it this year, but happily they can!
Media applications are now closed for SaikouCon 2016. Accepted media outlets will be notified no later than July 15, 2016 of their acceptance so they may begin their preparations for covering this year's convention as well as making interview requests to our Guests of Honor, Featured Guests, Musical Guests, and Special Guests.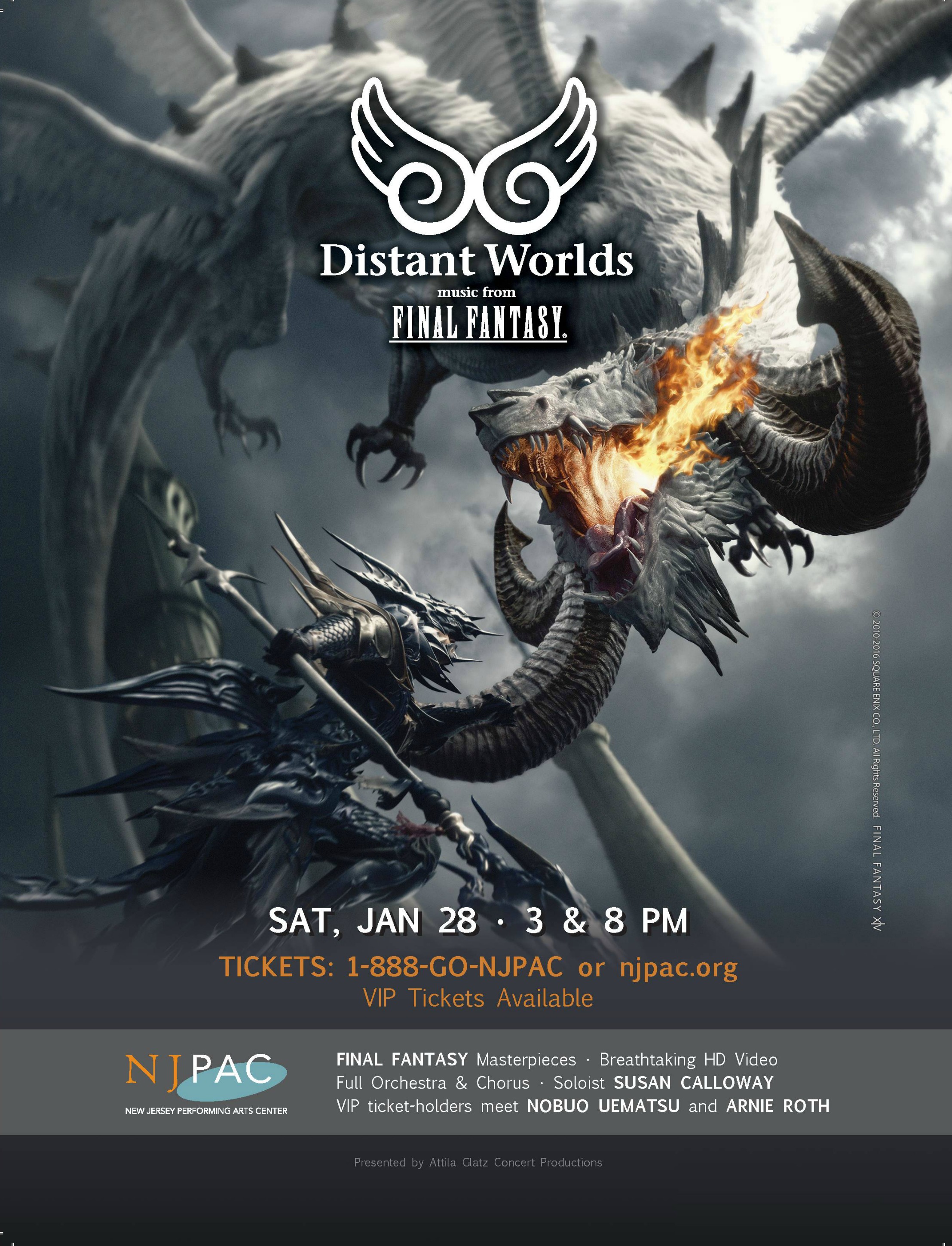 SaikouCon and Distant Worlds: music from Final Fantasy are teaming up to give one lucky winner two (2) tickets to the January 28, 2017 performance concert of Distant Worlds: music from Final Fantasy at the New Jersey Performing Arts Center (NJPAC)! The entry form is now open on the Events page of SaikouCon.com! Check out the details and rules there and enter for your chance to win! Good Luck!!!
Reminder: VIP badge registration ends this Friday, July 8 at midnight (Friday going into Saturday). VIP badge will not be available at the door, they are pre-reg only, to register as VIP and to review the perks of VIP badges visit our
Guest Registration
page, General Admission pre-reg is open until August 19, 2016 at midnight.
Time to announce another musical guest for The Saikou Punk Rock Show... Take Away The Ugly! TATU rocked at SaikouCon 2015's Cosplay Concert, but were a little too hard for the all ages concert, so we're bringing them back to play our 18+ Punk Rock show with Deprived!
Media Announcement: Press application will be extended until July 10, 2016 at 6 PM.Also, a reminder that Panel Submissions end on July 15 at 6 PM, there will be no extensions. Cosplay Contest entry will also close on July 15 at 6 PM, there will be no on-site sign up this year, prizes will be announced this coming week for the 2016 Cosplay Contest.
Joining SaikouCon 2016 as a Musical Guest is Lehigh Valley based band, Deprived! Deprived is one of the two bands joining the first ever Saikou Punk Rock Show on SaikouCon Friday! Deprived's sound is a solid mix of Punk, Metal, Hard Rock, and a little Grunge; we're looking forward to them helping blow the roof off our first 18+ concert at SaikouCon 2016!!
Time to spill the beans on one of the exciting additions to SaikouCon this year that hinted at over the weekend on our social media profiles...... on SaikouCon Friday this year we are going to have our first 18+ music event, we've got two punk rock bands that too hard for the Cosplay Concert on Saturday (they'll be announced officially later this week), so we are launching the first Saikou Punk Rock Show! Our headlining band, The Adarna, will still have their all ages, solo Friday Night Concert as planned at 8 PM, then later in the night at 10:30 PM the 18+ Saikou Punk Rock Show, and at midnight Featured Guests Cosplay Burlesque will be closing out the night with their Super Sexy 21+ Show!! Are we excited for SaikouCon Friday?
We are sad to announce that Damien, our acoustic musician that was going to perform as part of the Opening Ceremonies this year, will no longer be able to perform at SaikouCon 2016 due to schedule conflicts that can not be resolved. Keep your eyes on SaikouCon.com and our social media profiles for announcements over the next week or two for more musical guests to fill up our concerts and events.
Joining SaikouCon 2016 as a Guest of Honor is Dino Andrade! Dino is best known for his voice work in video games, most notably as Scarecrow in Batman: Arkham Asylum and various characters in World of Warcraft, but also has an impressive roster of English dubbed anime roles in series such as Hellsing Ultimate, Wolf's Rain, and Ghost in the Shell: Stand Alone Complex! Dino is also the founder of SoulGeek.com, one of the most popular and successful geek dating sites on the web. SaikouCon is very happy to welcome Dino to the family of guests! Dino will be presenting his voice acting Master Class at the convention along with some other very cool events.
If you were excited to hear the leader of the Dollars will be at SaikouCon 2016, what do you think about the Headless Rider herself, Kari Wahlgren, coming to SaikouCon as a Guest of Honor?!? SaikouCon is happy to have Kari appearing at this year's show, it is her first time at SaikouCon so let's make it a great time for her and all of you! Kari is best known for her anime dub work as Celty Sturluson in Durarara and Durarara X2, Haruko Haruhara in FLCL, Robin Sena in Witch Hunter Robin, Saya in Blood+, Blue Rose in Tiger and Bunny, and Fuu in Samurai Champloo. To date, Kari has over 100 credits as a voice actor, to say nothing of her live action and stage acting, between English dubs of anime and North American animations including several recurring roles on Adult Swim hit Rick and Morty, many series for Disney and Nickelodeon including Gravity Falls and Kung Fu Panda: Legends of Awesomeness, and many roles in several Marvel Comics and DC Comics animated films, TV, and Video Games!
Sign ups for the SaikouCon 2016 Cosplay Contest and AMV Contest are now open on the Events page, please review rules and details for each before signing up! Volunteer and Media Applications are also open on their respective pages, once again, please review rules, regulations, and guidelines before applying.
All you Dollars out there, get ready, Mikado Ryugamine is coming back to SaikouCon! SaikouCon 2016 is happy to welcome Voice Actor Darrel Guilbeau as a Guest of Honor! Darrel was one of our first Guests back at SaikouCon 1 back in 2013, his return is great timing as DuRaRaRa x2 is still in the midst of being released on Crunchyroll, both dub and sub, and the BD/DVD sets are being released for sale. Darrel has an impressive list of anime dub credits and we're glad to have him back at SaikouCon again for year 4!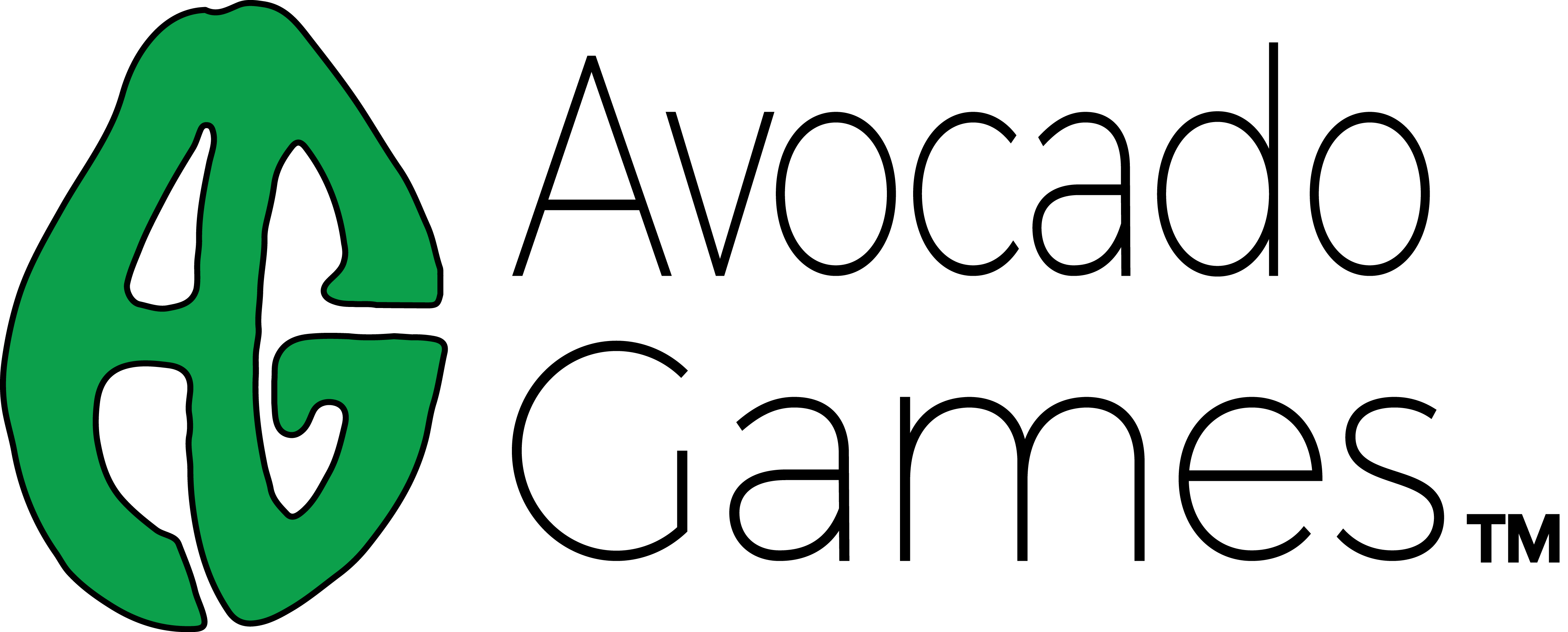 Joining SaikouCon as a Featured Guest for 2016 is Avocado Games! Avocado Games is a game production company with several releases to date and several more coming between now and SaikouCon 2016. Avocado Games is the company behind Party Heroes, the game that conquered the halls of SaikouCon 2015, combining elements of tabletop games and LARPing, AG is bringing Party Heroes back to SaikouCon in a big way this year along with a few other surprises they have in store for SaikouCon attendees!
SaikouCon is proud to welcome Robert Axelrod as a Guest of Honor at SaikouCon 2016! Robert is best known as the voice of Lord Zedd and Finster on Mighty Morphin' Power Rangers, but Robert also has an incredible list of credits in anime dubs including Robotech, The Big O, Cowboy Bebop, Digimon, Akira, Fist of The North Star, Captain Harlock, among many others!
SaikouCon is happy to welcome Damien as a Musical Guest at our 2016 show! Damien is a welcome addition to our musical roster and is the first acoustic performer we've had at SaikouCon, he will be performing at our 2016 Opening Ceremonies.
Panel submission is now open! Visit our Events page for details and to fill out the submission form! Also, Artist Alley registration is now closed, our 2016 Artist Alley is officially sold out.
SaikouCon will be presenting a free photo op with SaikouCon 2016 Featured Guest, Koralene Cosplay, at our Promotional/Party Booth at Zenkaikon X! If you're attending Zenkaikon make sure you stop by the SaikouCon booth! Photo Op will take place from 2 - 3 PM on Zenkaikon Saturday, April 2!
Joining SaikouCon 2016 as a Musical Guest is REAKT! REAKT is a Japanese Pop, EDM, and Hip Hop performer originally from Tokyo, Japan now living in the US. REAKT will be performing as part of SaikouCon 2016's Cosplay Concert on SaikouCon Saturday.
Ready for another guest announcement? SaikouCon welcomes celsius as a Special Guest for 2016! This is actually the second time celsius has been part of SaikouCon, in 2014 she acted as the MC for our Charity Auction. We're excited to have her join up as a Special Guest for 2016!
Joining SaikouCon 2016 as a Special Guest, we are happy to announce, is Cloudsofsand Cosplay! Cloudsofsand is a 10 year cosplay veteran and will be presenting SaikouCon's first AMV contest! Keep an eye out for when submissions will be accepted by Cloudsofsand! More guest announcements coming over the next couple of weeks!
The March Anime Madness giveaway entry from is now open!!! Check out the Events page for full details and to enter!
Returning for their third consecutive year, SaikouCon is once again ecstatic to welcome Cosplay Burlesque as Featured Guests for 2016! Visit the Guests of Honor page for more on the troupe. 2016 may be their hottest performance at SaikouCon yet!

Coming back both as Featured Guests and to host SaikouCon's tabletop gaming room is The Gamers Edge Comics and Games! The gang from The Gamer's Edge have some awesome stuff planned for the Game Room this year, and we're glad to welcome them back! Keep an eye out for more guest announcements coming in the following weeks!
The Valentine's Day VIP Badge BOGO is now closed as of 12:01 AM ET! Thank you to everyone that pre-registered during the sale, we at SaikouCon hope you all had a very Happy Valentine's Day and get to enjoy President's Day; stay warm!
We were going to keep this announcement under wraps until the weekend, but here you go... The Adarna are headlining the concerts at SaikouCon 2016! This will be the band's third time at SaikouCon and we are happy to have them rock Split Rock Resort!
Ready for that Guest of Honor announcement? We thought so... returning for a fourth run at SaikouCon, we're always happy to have her back because it wouldn't be SaikouCon without her, RuffleButt Cosplay!! RuffleButt was our first guest back in 2013 and has been returning each year since, the convention truly would not feel the same without her presence and incredible energy.

The Viz Valentine's Giveaway is now open! Winner will receive two randomly selected Viz Media manga volumes, check out the Events page for all the details and entry form!
SaikouCon 2016 Featured Guest Announcement: we are happy to announce her return, joining SaikouCon 2016 as a Featured Guest will be Koralene Cosplay! Koralene was one of our Special Guests for SaikouCon 2015, she was such a blast to have at the show we had to invite her back as a Featured Guest! For more about Koralene visit our Guests of Honor page!
Artist Alley and Merchant Hall (Dealers Room) registrations are now open! Apologies for the 45 minute delay in opening merchant registrations, we had to rebuild a section of the Artist Alley page and it took a little longer than expected. Please review the Rules and Regulations section of each before registering! Artists register on our Artist Alley page and Vendors register on our Vendors page, spaces are looking to sell as fast as they did in 2015 so don't wait too long. Merchant registation closes July 1, 2016 at 6 PM or when spaces are all filled, whichever comes first.