Volunteer Gofer registration is now open! Please check out the Volunteer page for full details. Panel submissions are also open, submission form is on our Events page.
Merchant Update: as of this post, there are 9 vendor spaces left in our merchant area.
Attendee Registration Reminder: Remember, Attendance Package prices will be undergoing their first and only price jump for 2014 on April 1 at noon Eastern so register for the lowest rates of the year while you can!
Artist Alley registration for SaikouCon 2014 is now CLOSED! All 25 available Artist Alley spaces have been filled!!! Artists that didn't make it this year, keep an eye out for SaikouCon 2015!
Also, as of this update, we have 11 vendor spaces left and they're moving almost as fast the Artist Alley spots did so if you wish to vend at SaikouCon 2014, register while you can!
SaikouCon is proud to announce that the staff will be taking part in Earth Hour 2014, we encourage you all to participate and start your own Earth conscious projects and show that even at the so-called "11th Hour" each person can make a positive difference.
Please visit www.earthhour.org to see how you too can be a part of Earth Hour 2014 and be a superhero for Planet Earth. Earth Hour will commence on March 29, 2014 at 8:30 pm - 9:30 pm in your local time zone.
Celebrate Valentine's Day by giving the gift of SaikouCon 2014 passes! For 12 hours only, 12 pm Feb. 14 - 12 am Feb. 15 Deluxe and VIP Attendance Packages (both 3 Day and 1 Day packages) are buy one get one free!
Visit the Guest Registration page and register for either our Deluxe or VIP Attendance Packages and automatically get a second free with no extra steps!
Announcement time! We are happy to announce that joining the ranks of the SaikouCon 2014 Guests of Honor is Voice Actor Sonny Strait! Sonny is best known for his voice work as Krillin in Dragonball Z, Usopp in FUNimation's dub of One Piece, and Lupin in Lupin III!
Our second announcement is that we're bringing back the Valentine's Day Two for One sale on Deluxe and VIP Attendance Packages this Friday, Valentine's Day, February 14 starting at 12 pm and ending at 12 am February 15, full details soon...
Artist Amber Davis has designed an exclusive graphic for SaikouCon 2014 which is now available on limited edition, made to order, collector's T-shirt! Check out the Merch page for details on the shirts available until showtime this August. We will be offering a very limited run of the shirt at SaikouCon 2014 itself, but once they are gone, they're gone forever. Also check out www.amberdavisart.com for more on Amber and her artwork!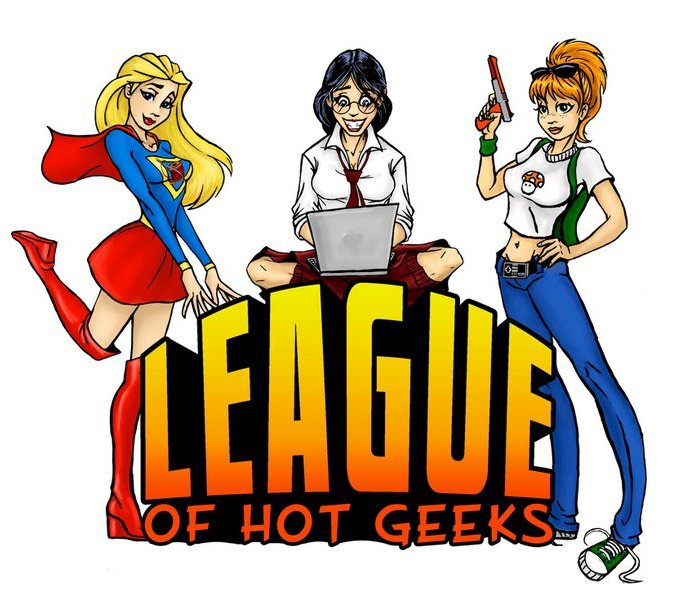 SaikouCon is happy to announce that the League of Hot Geeks will be returning to SaikouCon 2014! This year however, the League will be with us for the whole weekend!

New Years Announcement: We're going to have a table at Kotoricon 2014 (Gloucester County Anime Con) January 11! If any of our friends and fans are attending find our table and hang out for a bit!