Pre-Registration (Advance Ticket Sales) for SaikouCon 2020 is now open! Visit the Registration page for details and purchase your passes to SaikouCon 2020, our eighth year! Where has the near decade gone? Are you ready for our best year yet? Will SaikouCon finally give up making these "long @$$" posts? How many more question marks will our con chair attempt to cram into this announcement?????

In all seriousness... get ready. Get hype, as the convention gets closer to the decade mark we're going to kick off the new decade as Best we can with one hell of a party year; we're going to put the roar into the new Roarin' 20s, and we want you to be part of it! Pre-Registration will remain open until Saturday, July 25, 2020 at 12 AM ET (the 12 AM going into July 26). Be on the lookout for for Guest announcements before September, 2019 is out!

Also, be sure to note that Pre-Registration purchases will appear on your credit card/bank statements as "SaikouCon Anime Convention/Dark Dimensions Horror Con" now as we are using one master account to process pre-reg for both conventions.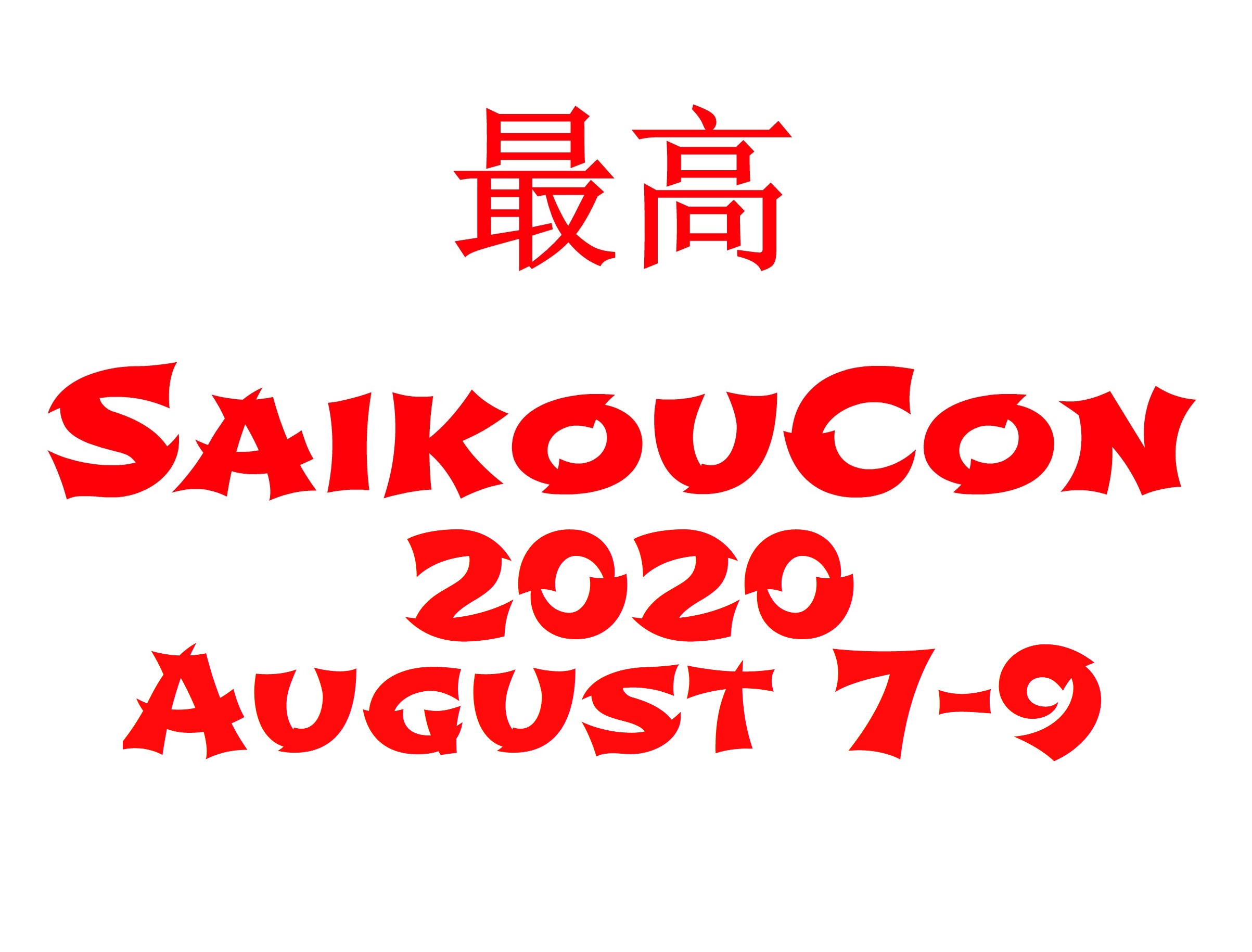 Ready for our 2020 dates? Here they are!!! SaikouCon 2020 will be taking place on August 7, 8, and 9 next year! We are happy to announce that the convention will be returning to The Mountain Laurel Resort & Spa in White Haven, PA for our 2020 show! Thank you to every one that submitted feedback forms, we appreciate your input and the time you took to let us know your thoughts on SaikouCon 2019 and on Mountain Laurel Resort & Spa. While a few of you did not like the resort as our hosting venue, to the point some even stated they will not return to SaikouCon if we held the show there again, more of you liked it than disliked it between feedback form evaluations and in person comments at SaikouCon 2019 itself. So, we have accepted the resort's invitation back with assurance that the aspects of remodeling that affected SaikouCon attendees and merchants negatively will be finished by our 2020 show; public restrooms in the Panels Plaza will be finished and the sleeping rooms remodels will also be complete by August 2020.
Pre-registration for SaikouCon 2020 will be open on September 15 at 12 PM ET here on SaikouCon.com, our room block (with lower rates than 2019!) will open for booking at the same time pre-reg opens; reservations will be open to make both by phone and through a special booking link that we will be both posting on the Convention Info page here and sending to those that pre-register for Badges to attend SaikouCon 2020. Merchant Applications will open on October 1, 2020 at 12 PM; we are reworking how the Merchant Hall will be set up, and there will be no mix up with table sizes this year. Merchant tables will be 8 foot tables again so we are reworking how many merchants we can accept and how the Hall will be set upto avoid the overcrowding experienced in 2019.
Volunteer Staff Applications and Panel Submissions will open on December 1, 2019; more information will be released as we get closer to the opening of those application and submission forms. In the realm of panels, we will be reworking some aspects so there are back ups in place should we run into a similar amount of no show panelists without advance warning from said panelists as we did for 2019. Keep your eyes peeled to SaikouCon.com and our social media profiles for more news and 2020 guest announcements in the coming weeks!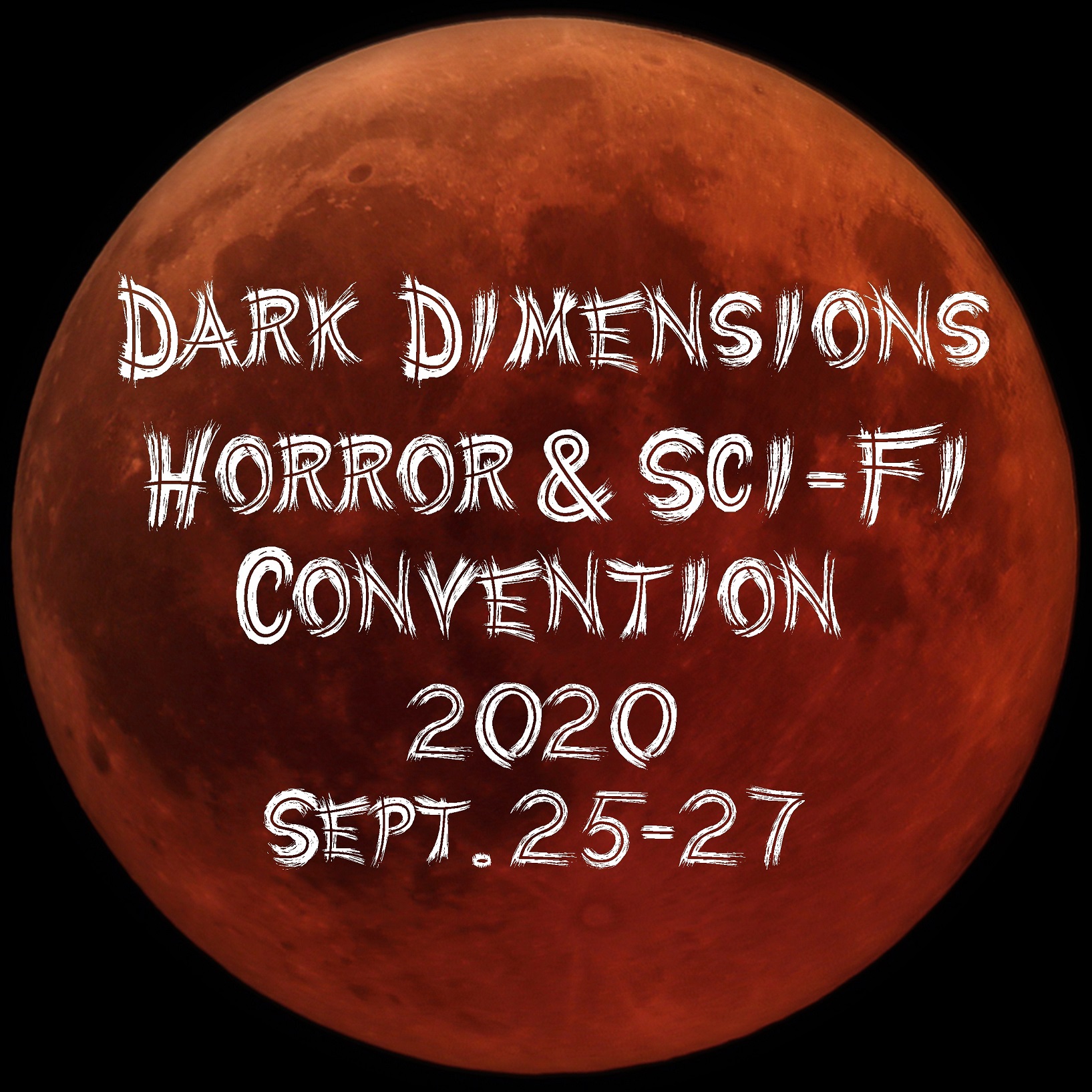 For those of you that also love non-anime horror and science fiction, we are also excited to announce that we are expanding our line up of conventions from just SaikouCon to the horror and sci-fi con we have been working on launching since 2015, Dark Dimensions Horror & Sci-Fi Convention!! The first show is coming September 25, 26, and 27 of 2020 to kick off the Halloween season for the year. The website for Dark Dimensions will be launching on October 1, 2019 with full information on the convention, its own pre-reg, hotel room block booking information, and maybe its first round of guest announcements! Keep your eyes open for the Dark Dimensions website launch, and social media profiles (currently only on Facebook, at www.facebook.com/DarkDimensionsCon, but soon on Instagram, Twitter, and Tumblr same as SaikouCon). This is going to be creepy fun... indie horror marathon with presentations by the film makers, midnight presentations of classic horror from the silent film era and some modern classics, live readings from the works Edgar Allen Poe, Merchant Hall, celebrity autographs/meet and greets/photo ops, panels, concerts, Cyberpunk Rave, Dance of the Dead, and more!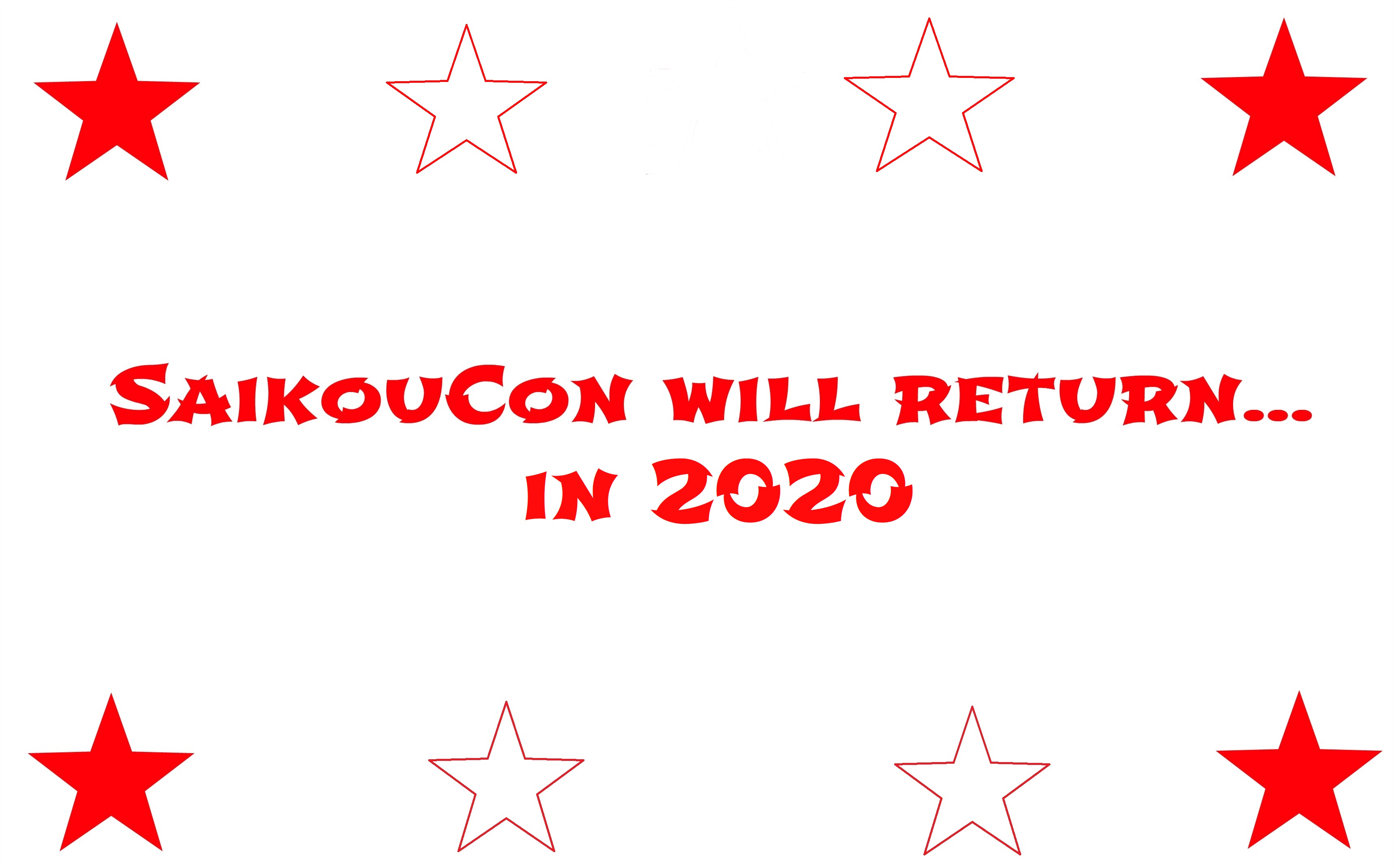 Here we are, just over a week since SaikouCon 2019 has concluded. What a year... new venue, new town, more guest star cancellations than we could shake a stick at... what a year. In all honesty, it was shaping up to be our last year, with all the problems with guest stars cancelling their appearances, us being forced to cancel a few, flight cancellations delaying one guest until she decided just to go home. I was determined not to hold another SaikouCon as things kept hurting the show, but we made it to showtime and together (attendees, merchants, guest stars that followed through, panelists, volunteer staff, staff, and the Mountain Laurel Resort's staff) put together a great show, maybe the best we've had so far. I can't tell you how that bolstered myself and the con staff to keep this show going, SaikouCon always endures and I forgot that for a little while this year; I'm sorry that I did. SaikouCon will be back in 2020 and beyond. SaikouCon isn't about or for the guest stars, it's about and for you; guest stars come and go, but all of you are here year in and year out. For that continual support in the face of all the adversity the con has faced, the yearly moving from one venue to another when past venues are either outgrown immediately, close down, or end up completely sub par for the needs of the show... you're all there waiting for the next year what ever it may bring. I thank you all for that, as I do every year, thank you... thank you... thank YOU!
On the Events page you'll find a feedback form, it will be open until Monday, August 19, 2019 at 6 PM ET. Let us know your thoughts on this past year, on the new venue (we have been invited back for 2020 already, but we want to hear from you before we finalize our decision to return to the Mountain Laurel Resort). We'll also have an announcement about a new side event for SaikouCon soon, we had hoped to launch it within 2019, but that wasn't in the cards for this year when all was said and done, so it will be coming in 2020 as well; keep an eye out! And finally, congratulations to Brenda B. from Catawissa, PA! Brenda was drawn from a blind drawing as the winner of our Summertime Manga Giveaway! Brenda has won two randomly selected manga tankoben volumes, Brenda your prizes will be in the mail to you before this week is out, congratulations again! Our next monthly giveaway will be in September as we are taking the remainder of the month of August off except for post show staff meetings, reviewing your feedback forms, and speaking with the Mountain Laurel Resort as well as a few other venues that have fielded offers to us; though we are heavily favoring a return to the Mountain Laurel Resort.
Best,
Mike Meade
Con Chair
SaikouCon
Please welcome to SaikouCon 2019 for their first time, the cucks! the cucks are an all original Pocono area band that defies genre with every song! Bits of punk, bits of alternative rock, some pop punk, some acoustic, a little bit of metal make for one rockin' sound. Please welcome the cucks to our Friday Night Concert, presented by Tastes Like Rock Magazine. This is the first time our Friday Night Concert will be age restricted to 18+, sorry to everyone under 18, but this year the Friday Night Concert is for the adults, but don't worry, the Cosplay Concert on SaikouCon Saturday is still all ages and so is the Saikou Rave after the Friday Night Concert!
So, we've got some bad news and some good news... first the bad; The Asterplace will not be joining us afterall. We're sorry to announce another cancellation this close to showtime, but due to a performance agreement dispute with their representation we have decided to let them out of their performance contract rather than let a large part of the contract, agreed to at signing, on their side slide. We have tried to work on this situation multiple times over the phone, but unfortunately could not reach their representation.
Husky Entertainement LLC has also decided to bow out of their appearance and hosting of our Video Lounge at SaikouCon 2019 due to staffing and equipment issues. We are sorry for this, but they have informed us this evening that they cannot work around the issues they are having; we will still have our Retro Arcade hosted and run by one of our staff members.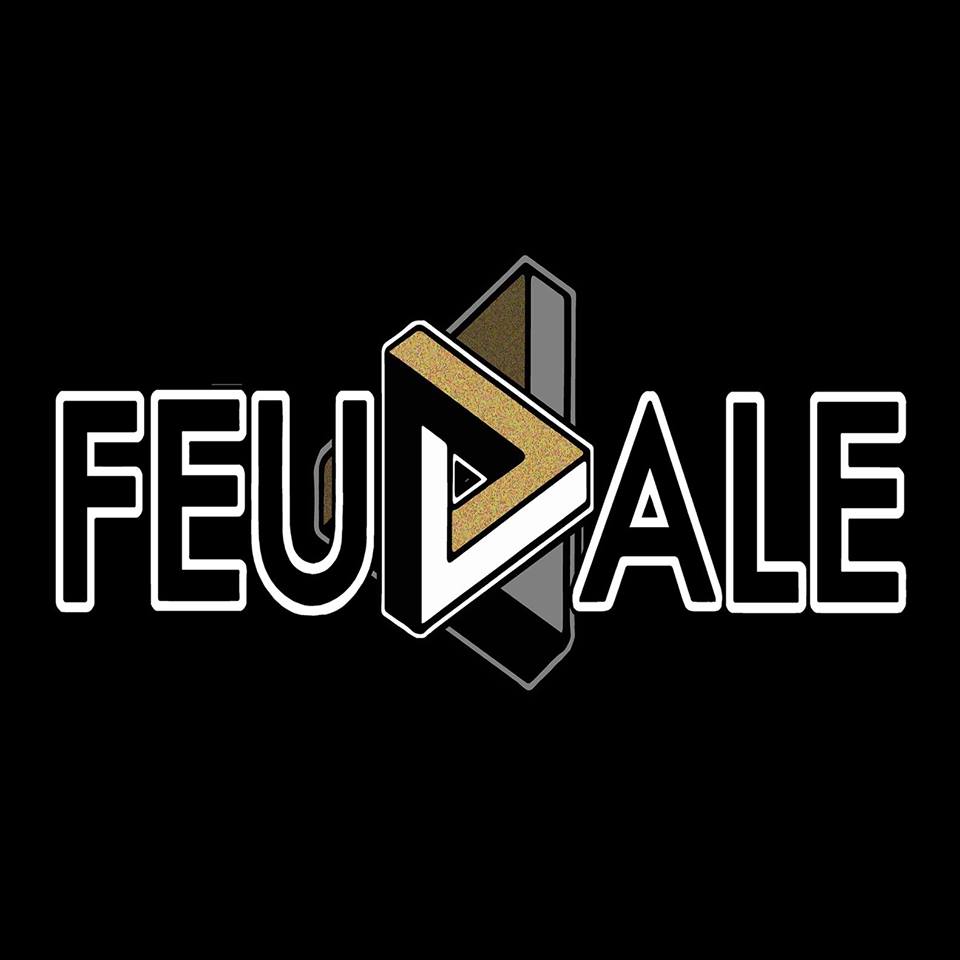 Now for the good news! Joining our Musical Guest Roster is FEUDALE! FEUDALE is a New Jersey based three piece rock and roll outfit, that writes and performs their own original material. Formerly known as Mystic Haze, the band has been rocking the Tri-State area since 2003, the band lists Peace, Love, Family, Happiness, and of course Music as interests on their social media but don't think for a minute they can't rock the house with their sound that encompasses Hard Rock, Alternative Rock, and Blues Rock.

FEUDALE will be performing during our Cosplay Concert on SaikouCon Saturday, August 3 kicking off at 9 PM following our Cosplay Contest. We hope you're excited for the new addition to the SaikouCon Family, we definitely are!
Head to the Registration page for all the information on At Door Registration now that Pre-Registration is closed for 2019.
So, instead of another reminder that pre-registration is closing for 2019 tonight at midnight, how about we tell you about the posters that DreamWorks Animation is sending us to give out? Yes? Yes! DreamWorks Animation is sending us two, that's right two different posters to give out to our Pre-Registrered attendees! One from 3Below: Tales from Arcadia and one from She-Ra and the Princesses of Power!!!! Pre-registered attendees get their choice of of either at badge pick up, while supplies last, so get to badge pick up early! Don't miss out on this great gift from DreamWorks Animation and don't forget to check out both series now streaming on Netflix!

Sorry we're making this announcement on the day pre-reg closes, but it was just confirmed late last night that SaikouCon was on the list of conventions that DreamWorks Animation would be working with this year. We hope you're all as excited as we are to be working with DreamWorks Animation again this year!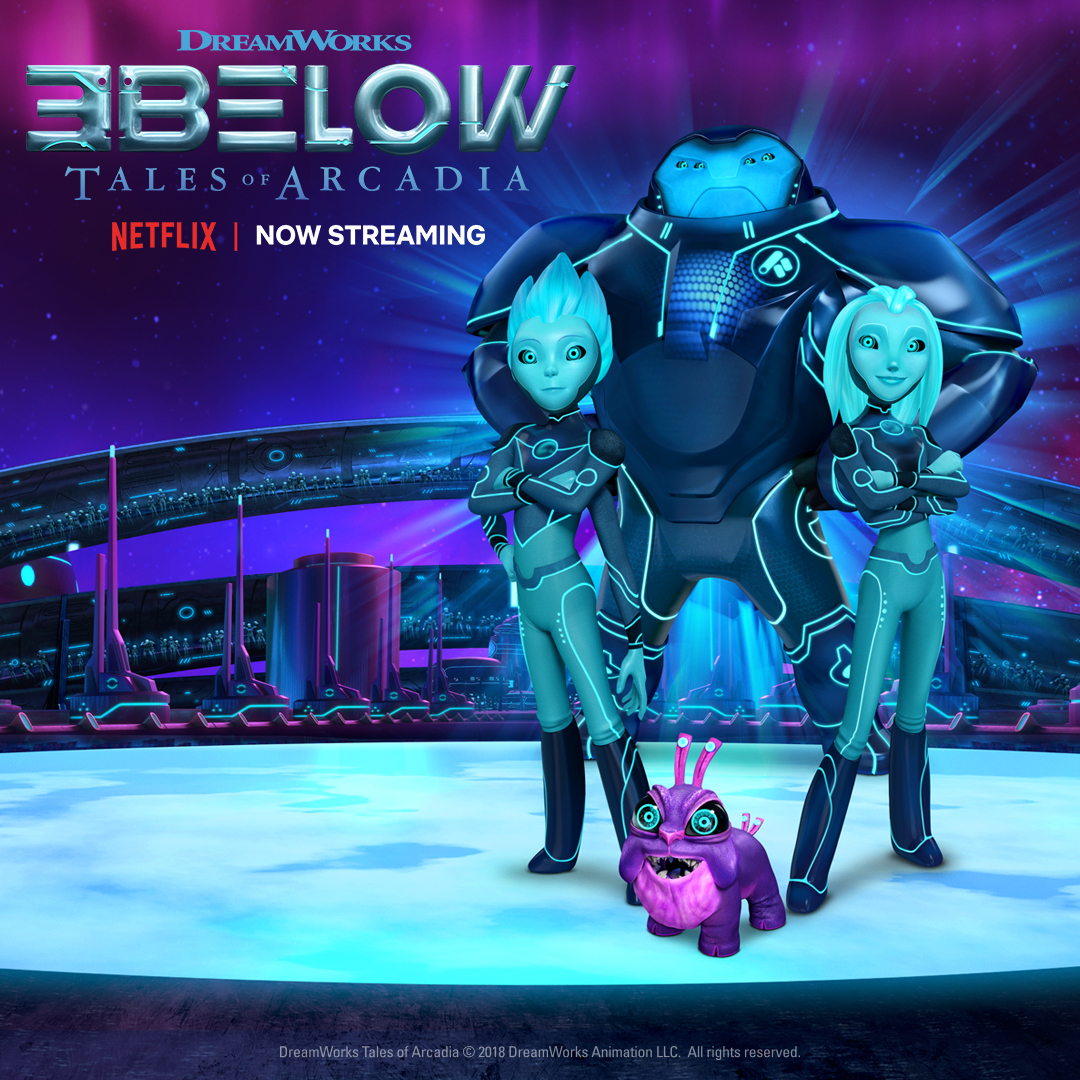 From executive producer Guillermo del Toro, DreamWorks 3Below - the second chapter of the Tales of Arcadia trilogy - is now streaming on Netflix! Follow #3Below on the social media platform of your choice for more 3Below!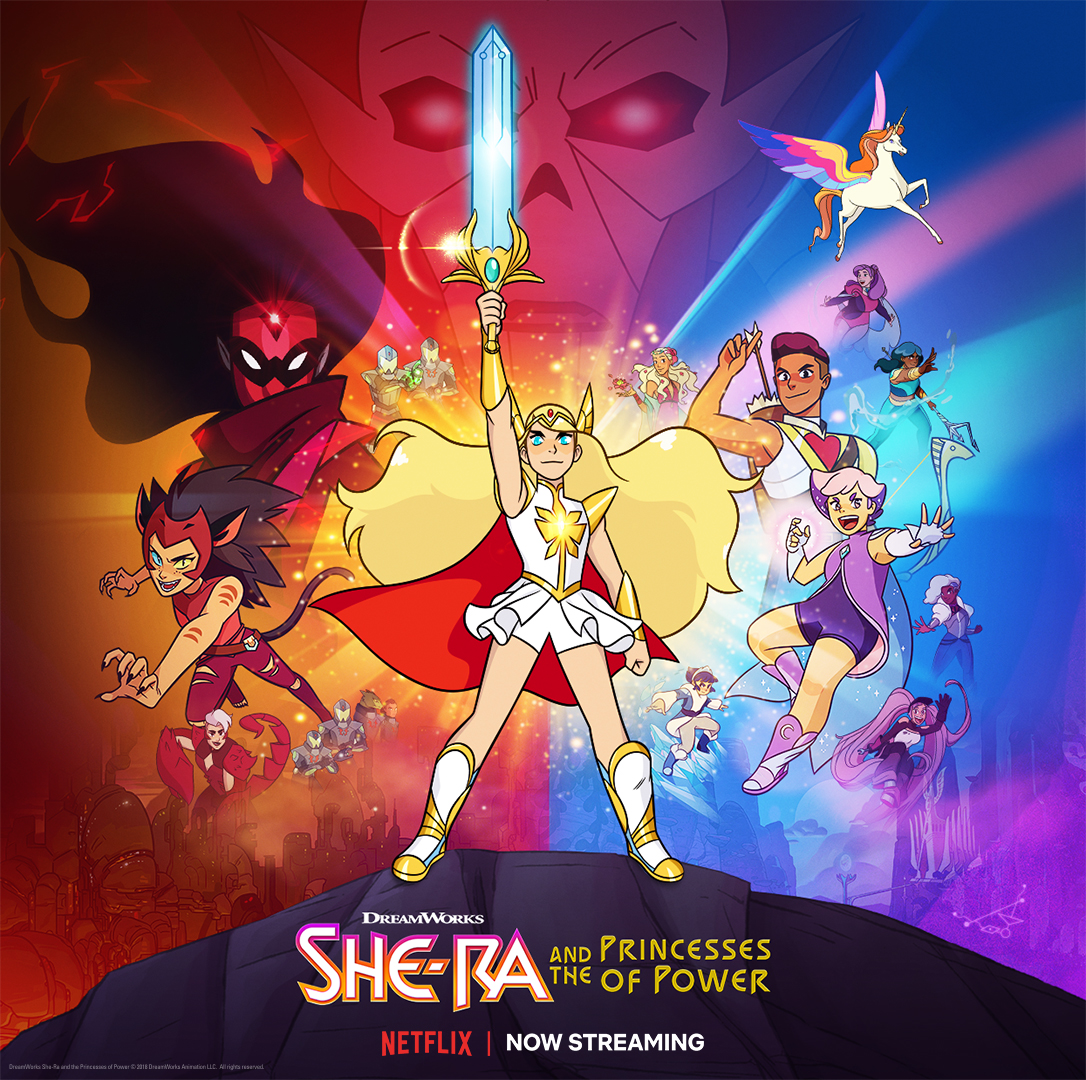 For the honor of Grayskull! Watch DreamWorks' She-Ra and the Princesses of Power, now streaming on Netflix! Follow #SheRa on the social media platform of your choice for more She-Ra!
Midnight tomorrow, July 20, pre-registration (advance tickets) for 2019 closes. Pre-Registration will not be extended this time, so make sure to hit up our Registration page before it closes down for the year and all that will be left are at door tickets.
We know these reminders to buy your tickets to the show can get annoying, but we want everyone to get the lower rates on their tickets while they can, that said, there has been a lot of worry that we will not have at door tickets; don't worry, we will have at door tickets to attend SaikouCon 2019. At door tickets are higher priced, part of the reason we pump pre-registration as much as we do, but they will be available. Information on At door tickets and at door ticket rates is available on the Registration page, in the red column on the right hand side of the page, near the top before you scroll down to pre-registration purchase options.
Also, congratulations to Peter C., Peter was chosen from blind drawing as the winner of our Summer Pre-Reg Raffle! Peter's prize pack of a Funko Pop! Anime figure, Dragon Ball Z Season 1 (Saiyan Saga), three additional randomly selected anime DVDs, and three randomly selected manga tankoben volumes will be waiting at badge pick up!
Go to the Registration page now and get your VIP Passes for SaikouCon 2019 before they're gone!
Head to the Registration page now for all the info on pre-registration and to purchase your badges before time is out! There's only 23 days left until SaikouCon 2019!!!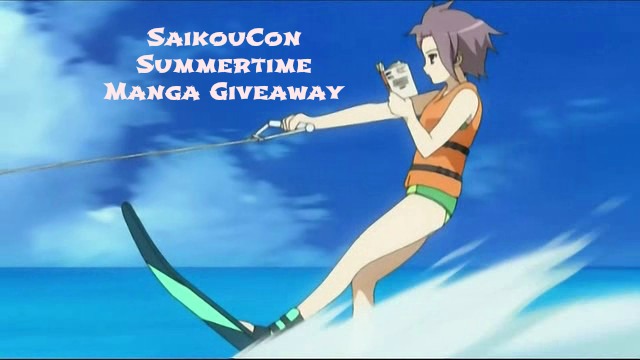 And in case you didn't see our announcement on our Facebook page, our Summertime Manga Giveaway entry is now open! Head to the Events page to enter, good luck! Please review the rules before filling out the entry form.
In case the text on the graphic is too small to read on your device: We should be announcing the close of VIP Registration, but after receiving more than a few emails about extending VIP Registration or adding VIP Badges to at door registration, we decided to extend VIP Registration for everyone until this coming Friday, July 12, at midnight (midnight going into Saturday, July 13). At door VIP registration is not a workable change this late in the year, there are a lot of logistics in making VIP Badges available for at door purchase and many of them affected by how many are sold during the pre-registration time period, we'll consider it for 2020 though.General Admission pre-registration will not be extended however, and we are holding firm in that for 2019, General Admission pre-reg will still close on July 20, 2019 at midnight, so whether you are pre-registering for General Admission or VIP Badges, time is running out! Get your badges in advance of the show and get the savings while you can, 3 Day General Admission Badges are $35 through pre-reg and are $70 at the door, 1 Day General Admission Badges are $20 pre-reg and $30 on Friday, $30 on Saturday, and $20 on Sunday at the door... we want you to take advantage of the savings pre-registration (advance tickets) give you, get 'em now and join the fun!! Visit the Registration page to get your badges now! This also extends the Summer Pre-Reg Raffle until July 12, since I forgot to add it into the graphic. - Mike